'I'd have to quarantine for a month at home': Meet the students staying at uni for Christmas
'My flat is going to be empty'
As one Twitter user described it, living in the UK during this pandemic feels as if you're in an exam hall hearing every other country turn the page of the exam paper when you're still stuck on the first question. Living at uni in the UK is even worse. It feels like there is no exam paper at all, because the uni forgot to print it out while they were busy handing out fines and setting up fences or working out how much to charge for isolation meals and whoops you just passed Go! on the Monopoly board so it's time to self isolate again, but don't have any parties and good luck trying to get mental health support! That's what uni feels like right now.
The strange, compounding stress of being in higher education during the pandemic has meant that getting home for Christmas has been, for many, a godsend. For others, not so much. In fact, between self-isolating and the risk of losing time on assignments, some uni students are choosing to stay in their bleak cold uni houses with none of mum's cooking and all of their weird neighbour's noises… on purpose?
"I've never had to stay over a break before," Qishin told The Tab. Qishin is a second year Durham student from Canada, and going back home for Christmas would mean mandatory self-isolation of two weeks. Then, coming back to Durham for second term in January would mean another period of self-isolation for up to two weeks. This means, in total, she could have to quarantine for nearly a month just so she could see her family for Christmas. But Qishin is scared that even then there's a risk she might not be let back into the UK for second term of study. After studying abroad in lockdown one, she isn't willing to take that risk.
"Where I'm from, there's an eight hour time difference. It was really difficult [in the first lockdown] to get in touch with professors or teachers and it was so exhausting. It took a toll on me and my education. When I'd reach out for help it would take them ages to get back to me because of the time difference. So coming back to uni after the winter break was never an option, I need to be here." But now, with the interplay of self-isolation and time differences, being at uni next term means she's stuck in Durham now, and for the whole of Christmas.
"It's just such a realisation of how much Covid affects our lives. I'd have to get a nine-hour flight, anyway, to get home. Which means opening myself up to Covid for nine hours and then returning to my family. I can't imagine if I got home and gave everyone Covid because of that and made them all sick. I can't even impose on my other family members in London because they aren't exactly young. And my friends have offered me their family houses but it's such a dangerous time and Covid is running rampant, I just can't."
Qishin has at least been able to establish a bubble with a few other students staying at Durham over Christmas so she won't be alone for Christmas dinner, but that doesn't make staying in her house of seven on her own any easier. "The sun is setting so much earlier and I do feel a little uneasy and unsafe," she says.
Another student sacrificing her Christmas for the sake of her degree is Emily. Her Christmas Day plan goes a little like this: Wake up at 7.45am in her uni bedroom, eat breakfast and watch Grey's Anatomy in bed. Then she'll get dressed, ready for 9am. An hour of reading, followed by an hour of coursework. Around midday she'll FaceTime her family and open her gifts. Then, when the rest of the country is eating Christmas lunch, she'll be doing a second round of coursework until 3pm. Finally, she'll cook a small Christmas dinner, watch a movie and go to bed. Not exactly the dream Christmas, is it?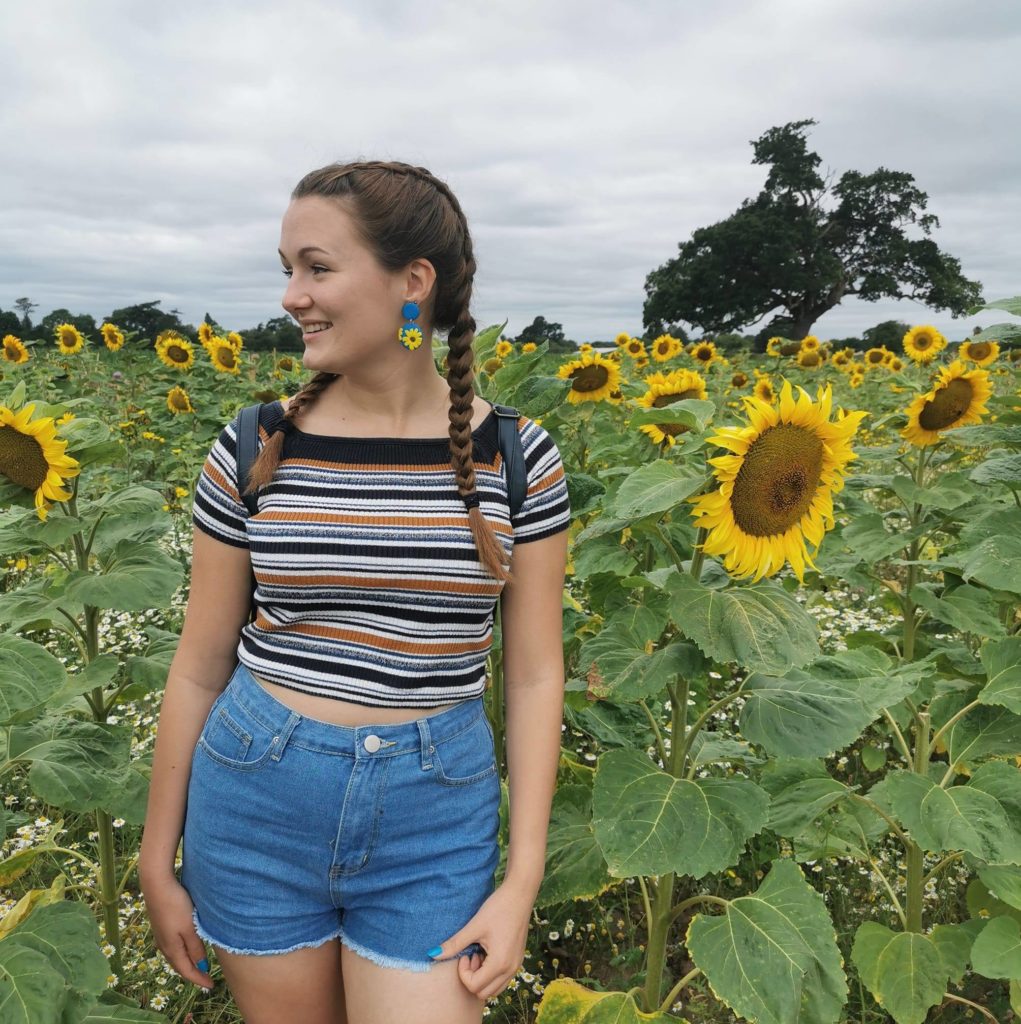 "I wouldn't be doing it if it wasn't for Covid," Emily says. "I have coursework due in January and online exams I still don't entirely know the format of. I don't work well at home and my parent's Wi-Fi is always playing up which doesn't help." Emily also has chronic fatigue, and can't risk shifting her routine enough to go home without potentially disrupting her uni work.
"It makes me sad to think of everything I'm missing out on. But then again this Christmas isn't normal this year anyway because normally my grandparents would come over but we aren't doing that this year. And ultimately it was my choice to sacrifice it, I know it will be better in the long run."
Eunmin, a second year King's student, is also braving the Christmas hols alone, in her student accommodation. Like Qishin, she just cannot hack the period of self-isolation that comes with going home. "If I went back to Korea, I'd waste two weeks of Christmas break in self-isolation. And self-isolation in Korea is really intense, last time I had three phone calls from government officials every single day. Once when I woke up late (only like 11am) they even called me and accused me of leaving the room because my phone wasn't moving and I wasn't picking up so they thought I'd left my phone inside the room and escaped! I couldn't even go for a walk outside, I never want to do that again."
Eunmin and her family agreed it was the right thing to do to stay in London for Christmas. Her flat will be empty, but luckily she has formed a bubble with two other friends staying in the city. "I'm sick of the pandemic influencing decisions like this, but it's necessary. These are some strange times but I'm grateful to have my friends for Christmas at least."
So with all the talk of going home for Christmas, and months on from students being classed as the ultimate Covid rule-breakers, it's important to know that some are simply staying put.
Related stories recommended by this writer:
• These are the worst Christmas films ever, according to Rotten Tomatoes
• These gay students can now donate blood after years of being denied
• My terrible halls of residence made my mental health so bad that I had to move