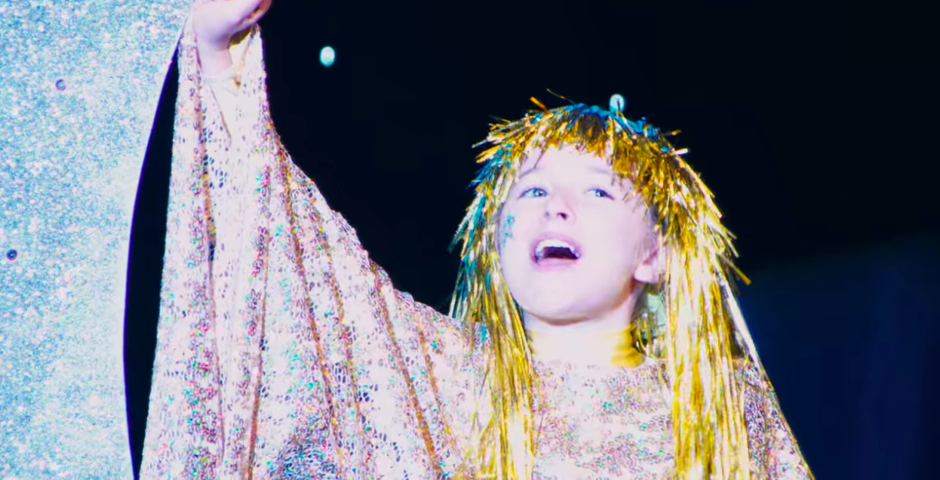 They're all bangers, but which song from Nativity is the best? A considered ranking
In the plot twist of the century, Things Are Really Cool In Nazareth doesn't win this
Only three things in this life are true: You're still jealous of the kids who got to act in Nativity; Mr Poppy probably should have been fired; and every single song from the film is an absolute banger.
Between ultimate tune "things are really cool in Nazareth", and a rap about "extra spicy" pizza, really what more could you want? You've got vibes ranging from Ariana Grande and 90s boybands, and ballads that will make you weep. Nativity really captures all emotions and human experiences in one stunning 105-minute long film. But which song from Nativity is definitively the best? Here's a comprehensive list of every single song from Nativity, ranked from banger to ultimate banger:
Not-quite-a-banger: One Look
I had this down in my notes as "that weird Mary and Joseph song", because that is ultimately what it is. Making children sing "he's not my type, she's not too bad, not the most gorgeous I've ever had" to each other is just suss behaviour.
There's not one video of the song on YouTube, not even a strange lyrics video quiz someone's spent far too long in their bedroom making, which is how you know it's sub-par. I won't say it's bad because I would never slander greatest film of all time Nativity like that, but it's definitely the least memorable of all the songs.
It's emotional but other than that it's just… dare I say, boring. Yes, I know all the words, but is it really a banger? Of course it isn't.
Banger: She's The Brightest Star
This is the song the four (yes, not three) Kings sing. While it is quite funny to see some children in all-white outfits doing a strangely over-choreographed dance a la a 90s boyband managed by Louis Walsh, this song is simply not an ultimate banger.
Maybe I'm just salty because I've tried so many times and still haven't learnt the rap Oli does (you know, the one where he goes "extra spicy") but in the immortal words of our lord and saviour Ariana Grande: Thank you, next.
One Night, One Moment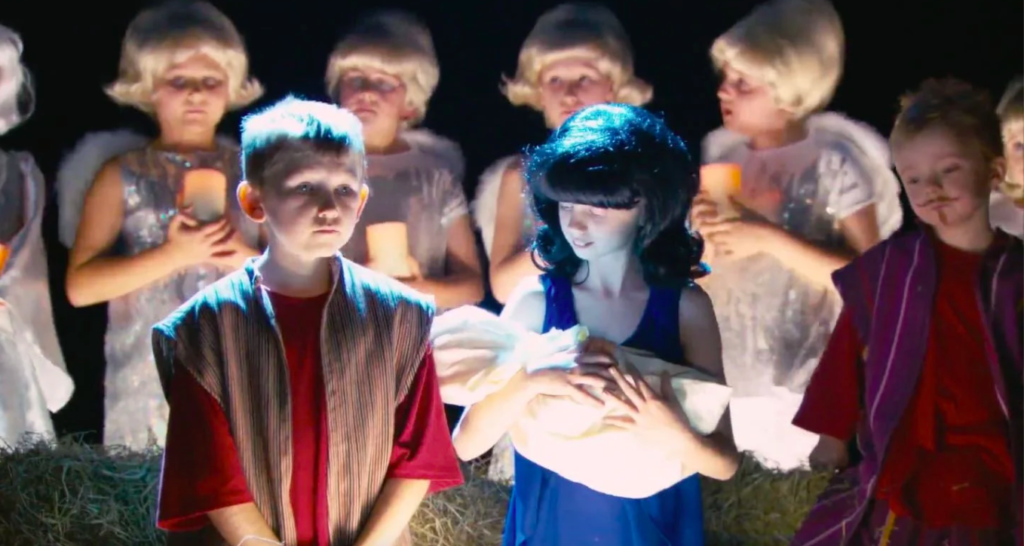 Have I watched this film roughly 100 times? Yes. Have I sobbed uncontrollably at this song every single one of those times? Also yes.
Nazareth
So yep, this hasn't been crowned first. I know, I was shocked too. Before I started writing this article it was already done and dusted, Nazareth was firmly in first place. Yes, things are really cool in Nazareth; the banger-status of this song wasn't even a question.
But then I rewatched the film, channelling the energy of Simon Cowell and Cheryl Cole combined, and realised the best bit of this song is over in the first 22 seconds. As it goes on you realise that, while iconic, Nazareth isn't that much of a banger, as much as it pains me to admit it.
Sparkle and Shine

Ariana herself would've been proud to have written this song, and I don't think even her A* standard of music videos could top the children in yellow onesies with stars on their heads, or the iconic angel sat on the moon in a gold wig made of tinsel. Simply sublime.
Ultimate banger: Good News

Here we have it, the number one Nativity banger: Good News, performed by Angel Gabriel. If this song came on in the SU club I'd break out a full-on choreographed dance to it, it's that much of a bop. If I were Paul Hollywood and Good News were a lemon meringue pie, I would give it not one but two handshakes.
A highly dramatic entrance where he descends from the spire of the cathedral supported by a singular rope? Tick. Excellent costumes, massive wigs and a cracking dance? Tick, tick, and tick again. I simply cannot fault a single thing about this song.
Related stories recommended by this writer:
• Here's what the children from Nativity have been up to since the film
• Only Mr Poppy himself could get full marks on this Nativity trivia quiz
• Every time Mr Poppy should have been straight up fired from the school in Nativity