These are the downright weirdest things you can buy on Wish right now
WHO is buying this stuff?
A familiar scene: I'm scrolling Facebook, trying to weave past racist boomers, and am suddenly confronted by…what the fuck is that? Oh, right, Wish is trying to make me buy worms again.
It's like if Lidl's random tat aisle got really into sniffing glue.
Wish calls itself "shopping made fun", which, fair enough, it is. With its unendingly bizarre targeted Facebook ads, Wish has somehow seeped into our collective consciousness, popping up with alarming regularity in confused group chats. But what's the weirdest it's got to offer? I had a hunt around the darkest corners of its online store and this is what I found.
'Sexy Shorts Loose U-convex Anti-wear Flat Angle Men Long Sports Underwear'
For the man in your life who really, really wishes they could have a camel toe. A steal at only $9.
'Mysterious Leaf Pattern Bathroom Set Waterproof Shower Curtain Toilet Seat Cover Non-slip Mat Bath Carpets Home Decor'
What's so mysterious about a shower curtain which says "trust me I'm stoned"? $31, down from $210.
'Personality Pork pattern' socks
I don't think this little piggy will be going to market.
Worms!
'1Pc New Design Metal Nasal Snuff Sniffer Straw Snorter Snuffer Tube With Blade Edge'
There's a perfectly legitimate explanation for this.
A tent for growing weed (sorry, mysterious leaf) in your house
A $621 order for "Gorilla GGT48 Grow Tent 4'x8′ Indoor Hydroponic Greenhouse Garden Room, Open Box" shows up on your bank statement. How are you explaining that?
You can buy the real Harry Styles at an absolute bargain price
A cushion that makes your arse bigger
Yeah, good luck explaining to easyJet why they shouldn't charge you extra for trying to take two separate pillows as your carry-on.
Just look how cute this dog is!!!!
No jokes, no judgement. Just a nice dog.
A MAGA Trump flag
According to Facebook's ad library, Wish showed this ad exclusively to women living in America's south. Nice.
If that's not your style, what about a shiny bust of El Presidente?
This slightly disturbing small statue
Pretty sure I've met her at Boomtown.
Whatever this is
The world's most effective anti-aging cream, for only £1.82
It's all fun and games until you put it on and realise the picture on the left is the "after" pic.
Although, if you're willing to spend £3, you can literally stay young forever
I just can't believe we give all that money to the World Health Organisation when £3 to Wish would do the job.
Nobody will know you're pinging if you just put this on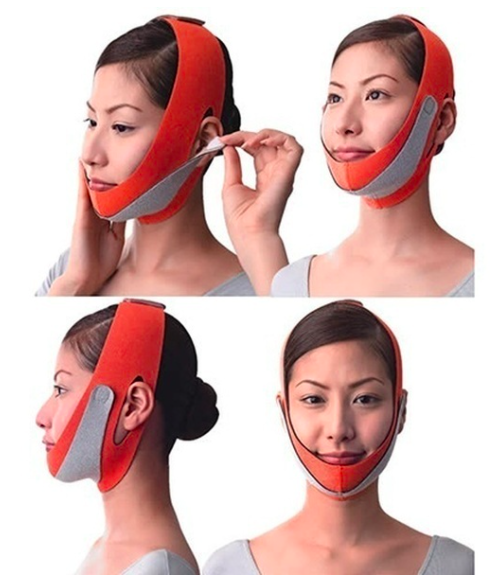 So it's officially called the "Women's Fashion Face Beauty Wrinkle V Face Chin Cheek Lift Up Slimming Slim Mask Ultra-thin Belt Strap Band", but you won't be able to say that if you're wearing it.
This is cute, but who has a pet pigeon?
Alright, I know people actually do have pet pigeons but…they're weird.
What is this?
Seriously.
A mouse glue trap, for people who think the Geneva Convention is just a big party in Switzerland
This is so horrible. The little glue-y mice.
I'M SORRY WHAT IN THE FRESH HELL IS THIS
Oh, it's tea. Thanks for clearing that up.
Related stories recommended by this writer:
• Here's how you make the 'Oh No' TikTok videos you're seeing all over the For You page
• It's official: These are the 50 whitest unis in the UK