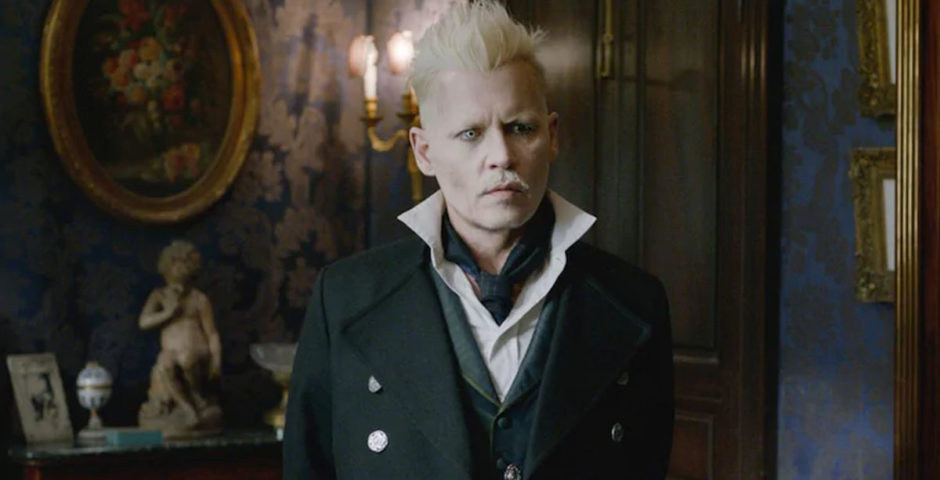 Johnny Depp will earn $10million for Fantastic Beasts, despite only filming one scene
He had been forced to quit the movie last week
Johnny Depp will receive his full $10million salary for the third Fantastic Beasts movie, despite only filming one scene before being forced to resign from the franchise.
Warner Bros. asked Johnny to resign from his role as Gellert Grindelwald in the upcoming movie following the result of Depp's libel case against The Sun. Johnny Depp lost his trial after suing The Sun for branding him a "wife beater".
The Sun argued what they wrote in their article was accurate and Judge Mr Justice Nicol in the case said The Sun had proved what was in the article was "substantially true".
Johnny Depp announced his departure from Fantastic Beasts on Instagram last week, in a statement which read: "In light of recent events, I would like to make the following short statement. Firstly I'd like to thank everybody who has gifted me with their support and loyalty.
"I have been humbled and moved by your many messages of love and concern, particularly over the last few days. Secondly, I wish to let you know that i have been asked to resign by Warner Bros. from my role as Grindelwald in Fantastic Beasts and I have respected that and agreed to that request."
Despite being asked to leave the film, Warner Bros. will still have to pay Johnny his full eight figure salary. According to the Hollywood Reporter, Warner Bros. did not terminate Johnny's contract but rather requested he step down from the role.
Johnny Depp is reported to have had a "pay-or-play" contract which means he should be fully compensated regardless of whether the film is made and even if he is recast.
He had only filmed one scene since production for the movie began in London this September. The crew for the Fantastic Beasts film found out on 5th November Johnny would not be returning to the role.
Featured image credit: Warner Bros. 
Related stories recommended by this writer:
•Erm, apparently Made in Chelsea's Sophie is romantically involved with Johnny Depp
•This is the most chaotic drama to come out of the Johnny Depp Amber Heard trial
•Demi and Luke M are having serious beef, with Luke saying the relationship was fake