You season three starts filming soon and is casting a 'major' recurring character!!
How do I apply to end up in Joe's box?
Finally 2020 has some good news, as season three of You on Netflix is going to start filming again and the casting team is looking for a new recurring character.
Season three of the series was confirmed just a month after season two was released. But I mean, after *that* ending it was no surprise there was more to come. However, filming for the new episodes of the show has been delayed by the global pandemic, but it is set to start up again in November.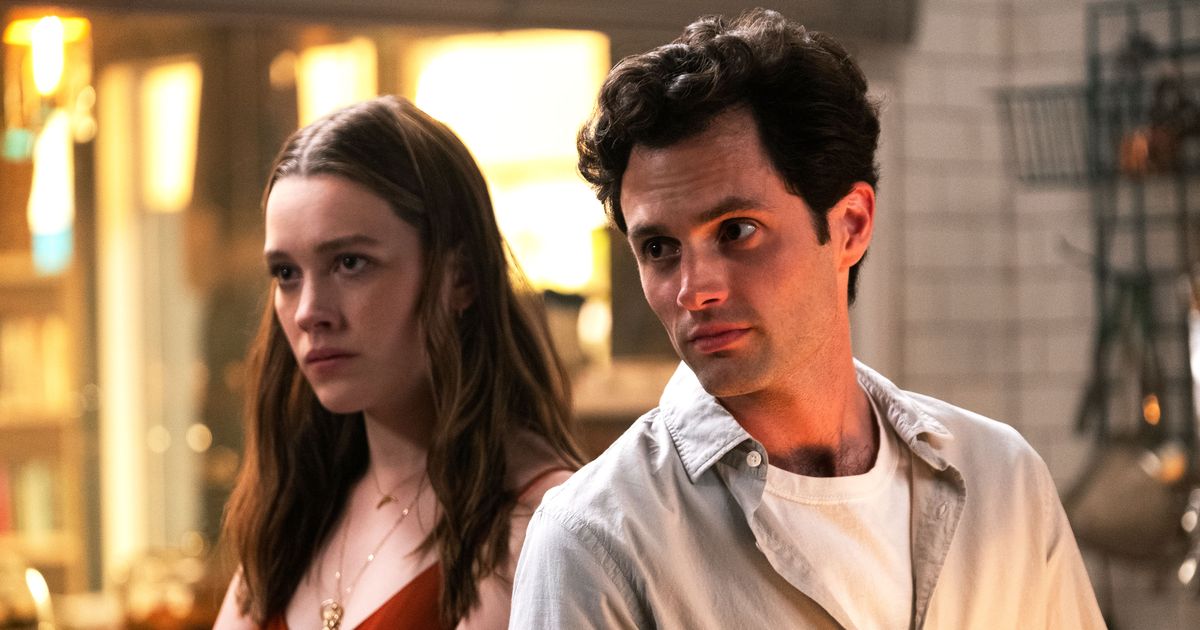 The series is looking for a new major character
According to a casting grid, the show is also looking for a new "major recurring guest star". Maybe a new check-in guest for Joe's glass box? What we do know is that the character is called Dante and is described as: "A veteran whose sight was damaged in combat, Dante works at the local library. A step-father to his partner Ted's two boys, Dante is sarcastic, world-weary, and unfailingly dependable. We are looking for an actor who is visually impaired – this includes LOW VISION (degenerating vision), LEGALLY BLIND or Totally BLIND."
The grid also shows that Penn Badgley (Joe Goldberg), Victoria Pedretti (Love Quinn) and Saffron Burrows (Dottie Quinn) will all be returning.
Filming for You season three is expected to go on until April – so the Netflix release date is looking very late
The writers of the show shared that they were working from home during the pandemic, still working on the writing phase. Filming has been delayed, meaning the show won't be released on Boxing Day, as the other two seasons have been. The filming is expected to go on until April 2021, so a summer 2021 release date is looking quite likely.
As to what might happen in season three, there are a lot of fan theories. Obviously we need to find out who *that* mysterious neighbour is, and Love was pregnant at the end of season two so this could be the season for Joe to become a dad.
The show is a Netflix favourite, viewed by 54 million households worldwide. I need it NOW.
For all the latest Netflix news, drops and memes like The Holy Church of Netflix on Facebook. 
Related stories recommended by this writer:
• The 11 wildest yet most believable theories about You season three
• Sex Education is about to start filming season three and there's a new main character
• Quiz: On a scale of one to Joe Goldberg, how much of a creep are you?