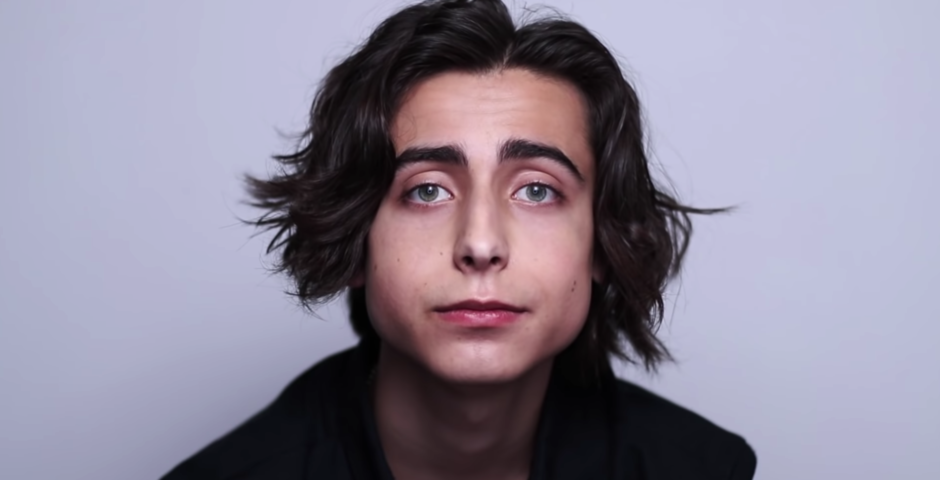 PSA: Number Five from Umbrella Academy makes music and it's… interesting
Famous celebs like nothing better than to dip their fingers into multiple pies. Whether it's Gerard Way, the creator of Umbrella Academy, who also happens to be the lead singer of My Chemical Romance or Mary J Blige who played Cha-Cha in the series (no description needed), it seems like the stars of the series like nothing better than to expunge their creative juices all across our current media. And then we come to Aidan Gallagher, also known as Number Five from Umbrella Academy.
On his YouTube channel, he uploads various videos for his 560,000+ subscribers such as cool BTS footage on the set of Umbrella Academy and vlogs of his various travels – but it's his music videos that really take the biscuit and, oh boy, they're really something. So, let's take a look at the singer/songwriter side of Number Five from Umbrella Academy.
The recording of his single "4th of July"
Aidan is a big fan of giving fans a glimpse into the BTS of his various creative endeavours, and so it was only right that he share the hard work behind his latest single, 4th of July. It features some pretty *enthusiastic* singing and some equally lively guitar playing.
We've set the video to start at where it really gets good.
His live charity acoustic version of Without You
Next up is the acoustic version of his tune Without You, and it really does have it all: impressive fingerpicking, some wistful lyrics about a past love and quite a lot of intense wide-eyed staring to get the heart racing. You can tell from his facial expressions and movements that this one means a lot to him, so why exactly are the comments turned off?
Who knows.
His cover of My Chemical Romance
Okay, to give him credit it does seem like he's working it out as he goes which is sort of talented in itself, but there's still a number of questions to be answered here. Why is he playing the guitar so hard? Why are there over 1,500 people watching him do this? Why did someone comment on the live: "YOUR VOICE OMG 🥰"?
At least the comment section is back for this one: "I mean he's a good actor. Maybe he should stick to that." No comment.
I'm sorry I didn't say this sooner
Okay, it's not music but what is actually going on here?? Is this some kind of weird thirst trap or is he genuinely telling me that he loves me because I enjoy a show that he acts in? It feels almost as if he's trying to reach through the screen and place a hand on my cheek and the whole thing is slightly disconcerting.
Dude's putting some weird energy out into the world, and I'm not sure I know what to think. Feel free to peruse his channel for your own viewing pleasure, where you can also find some bizarre videos of him awkwardly interacting with his fans on Looped.
Related stories recommended by this writer:
• These 23 Umbrella Academy Season 2 memes are so good they could stop an apocalypse
• This is where you recognise the cast of The Umbrella Academy from
• This is how old the cast of Umbrella Academy are in real life