These behind the scenes pics of The Kissing Booth 2 cast are actually making me weep
Oh sweet Jesus they're so beautiful
The Kissing Booth 2 is trash, but we love it. And the cast is far too old to ever pass for teenagers, but we love them. What do these two things combined make us all crave? BEHIND THE SCENES PHOTOS. There is nothing quite like the satisfaction of seeing your favourite actors, on set, out of character, probably snuggled up in some kind of puffer jacket and scrolling their phone while sipping on a latte. It's like seeing a dog walk on its hind legs. Or a teacher in the supermarket. They're just like us.
Well, ask no more. Due to my intense stalking habits and capabilities, here's a whole bunch of 'em. Peruse, crack a smile, wish with all your heart that you were an extra on the set, do whatever. It's a little shot of serotonin for free.
The Kissing Booth behind the scenes photos:
Me in year 9 when I got let inside the drama props cupboard.
Please, please, please let them be in love irl.
Swoooooon.
It's been seven days and I still feel sorry for Rachel.
Now that's a vibe.
I would let him pick me up tbh.
Claaaaaassic Gwyneth.
Father Thiccmas.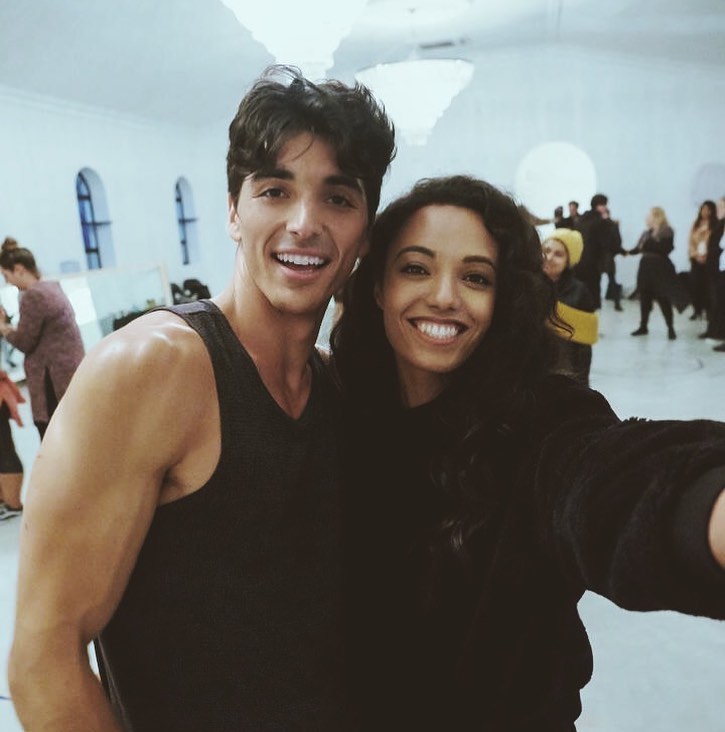 Omg truly iconic.
All credits to @joeyking, @millywolf_, @joel_courtney, @taylorzakharperez, @youngmeganne_, @biancabosch.
Related stories recommended by this writer:
• Just 21 thirsty memes about Marco and Noah from The Kissing Booth 2
• Quiz: Which character from The Kissing Booth 2 are you?
• This is how old all The Kissing Booth 2 cast are in real life