This is what the cast of The Kissing Booth 2 look like in real life
Ok wow they do look seriously different
You wouldn't think that The Kissing Booth 2 is the kind of movie with mad film-to-real-life transformations, but you'd be surprised. The Kissing Booth Cast Instagram presence is strong, and these guys are a lot cooler and older in real life than their cringey teenage counterparts. Argument could be made to say that they're actually… more fit? Too? Just wait 'til you see Marco, seriously.
So with the help of The Kissing Booth cast Instagram accounts, we've compiled an absolute feast for the eyes. Here is all of The Kissing Booth 2 cast in real life.
Elle – Joey King
Joey King looks just like Elle in real life, and her Insta is full of photoshoots and videos of her singing and messing about behind the scenes of The Kissing Booth. For a while though, she looked a lot less like Elle because she shaved her head:
Joey has shaved her head three times for roles, including her role in The Dark Knight (she's the young girl Bane saves from the strange pit prison). Her hair was short for a while but seems to have grown back to its full length now.
Noah – Jacob Elordi
Noah is played by ultimate fittie Jacob Elordi. The 23-year-old Aussie actor looks basically the same in real life as in The Kissing Booth 2, but the biggest change he's ever had in terms of looks is when he lost that awful Kissing Booth 1 haircut and went all Nate Jacobs (his Euphoria character). And then he never went back.
Lee – Joel Courtney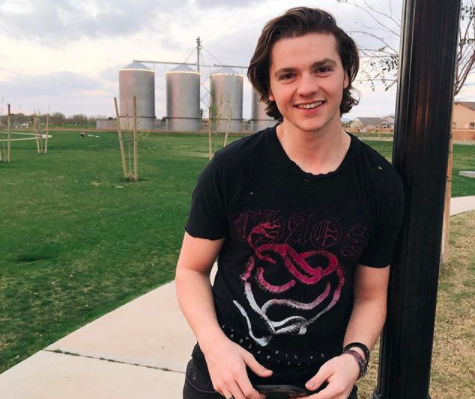 God there's a lot of J's in this film. Lee is played by Joel Courtney, who you might recognise from Super 8 or other trash teen movies like "F*** the Prom". The main difference between Lee and Joey in real life is that Joey is actually engaged (!!!) to his long term girlfriend Mia. Adorbs.
The hashtags on this are very overwhelming but we move.
Marco – Taylor Zakhar Perez
I'm actually finding it hard to write this paragraph because Marco's actor, Taylor, is actually arguably MORE attractive in real life and it's literally debilitating. It's too much. Just look at him. Look.
Oh my God. Yeah there's barely any difference between Taylor on screen and irl, he's just… like wow.
Chloe – Maisie Richardson Sellers
When I was watching KB2 I did wonder if they had nabbed a lot of Chloe's fire Insta pics from her actresses actual Instagram, because she's so much better dressed in Chloe's IG pics than in the actual movie. Lo and behold, I was right. That very cool lady you saw in the Instagram stalking scenes of Kissing Booth 2 is actually that cool in real life. Here's how she looks irl:
I am stunned.
Rachel- Meganne Young
In my opinion, Rachel is way cooler in real life. Meganne Young is a lot more into black sheer tops and dark lipsticks, and I'm into that. Her Insta is a lot more of a vibe than any scene Rachel is in for the whole of KB2, just saying.
The OMG Girls
The OMG girls are played by Bianca Bosch, Camilla Wolfson and Zandile Madliwa (in order of O.M.G). They are all very cool and much less bitchy-seeming on Instagram, let's just say that.
Heather – Michelle Allen
The biggest transformation of all. Heather, who is covered in piercings, is played by completely face-piercing free Michelle Allen. Michelle actually appeared on Africa's Next Top Model (The Kissing Booth 2 was filmed nearly entirely in South Africa), and her Insta is full of amazing modelling shots – as you'd expect.
Now that's what I call a transformation.
Related stories recommended by this writer:
• The Kissing Booth 2 is being called 'dumb' and 'objectively bad' on Rotten Tomatoes
• These 33 Kissing Booth 2 memes are better than Marco and Elle's dance routine
• Quiz: Which guy from The Kissing Booth 2 would you end up with?