Who are all the One Direction boys dating? A definitive list of all their current flames
One Direction are the one band that had absolutely no business becoming globally famous and successful, namely because they appeared on the UK X Factor alongside such esteemed names as Cher Lloyd and Matt Cardle. Like seriously, we must live in the one universe where anything good can come out of being put third place to a bloke like MATT CARDLE?!
Regardless, we all know the story from there, but what we don't know as much about is what their current relationships are looking like. Are they wifed up? Are any of them single? Well, I can only apologise to the inner Directioner within you, but four out of five are taken already. Here are the girlfriends of the one Direction boys.
Liam Payne
Liam's most famous beau is definitely Cheryl, with whom he had a child called "Bear" in 2017. After two and a half years together, the couple decided to split up in June 2018 – how time flies!
It flies indeed, for Liam started dating model Maya Henry a short while later in 2019. The 19-year-old has over 160k followers on Instagram, where she shares plenty of shots of her living her best life with their various celebrity mates.
For comparison, Liam is 7 years older than Maya at 26, while Cheryl is a fairly significant 18 years older at 37.
Louis Tomlinson
Louis is widely known as the most uninteresting One Direction boy, but you'll be surprised to hear that he's tied second with Niall in our One Direction net worth article at $70 million, which is quite frankly fucking nuts.
Louis' girlfriend is 27-year-old Eleanor Calder. She studied sociology at the University of Manchester, but she now works as a fashion blogger and model. She has amassed an impressive three million followers on Instagram as one of the more public and longer-lasting partners of the boys, having been with Louis since 2011.
Well, apart from a brief split in 2015 which saw them rekindle their relationship in 2017.
Niall Horan
Next up is Irishman Niall Horan, who has never really seemed to have many high profile relationships apart from the one that he shares with Lewis Capaldi. However, he does indeed have a girlfriend, and her name is Amelia!
Amelia Woolley is a 23-year-old from Birmingham and, whilst the other partners are all models, Amelia is a commercial assistant at shoe designer Nicholas Kirkwood in London.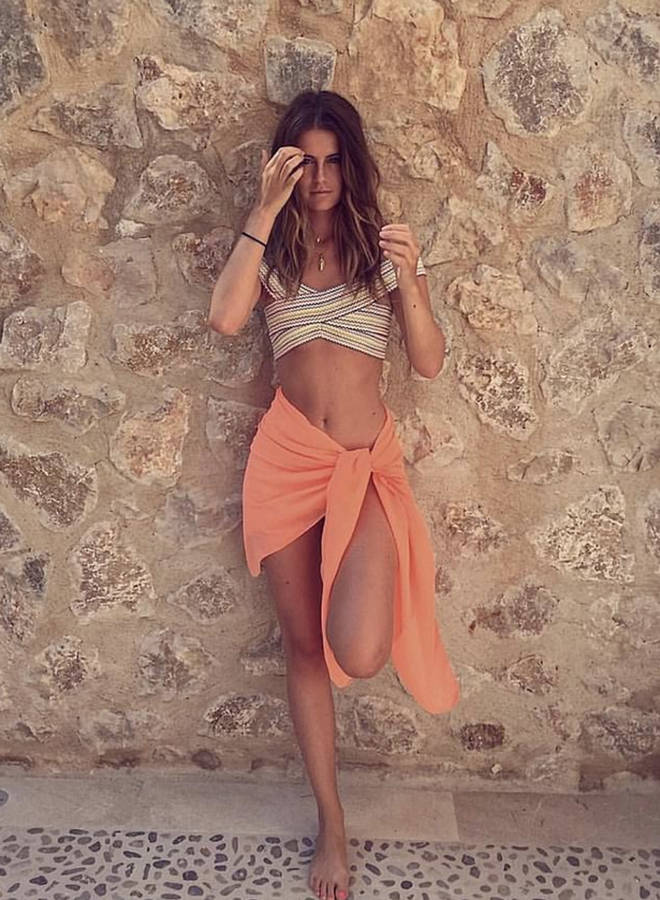 Annoyingly her Instagram is private, but seeing as she's got a day job that doesn't require a large social media presence, it's probably not the best thing to have thousands of bloodthirsty One Direction fans following and messaging her on a daily basis. As such, she only has a touch over 8,500 followers.
Zayn Malik
You knew this already, but quickly for those that don't: supermodel Gigi and Zayn apparently got together in 2015 after meeting at a Victoria's Secret party, and she went on to appear in his Pillow Talk music video. They broke up a couple of times along the way, and then announced that they're having a baby in April 2020.
So, what is there to say about the girl that everybody already knows? Well, let's pick out some interesting little facts:
She is from an affluent family, with a real estate developer father and television personality mother, who appeared on Real Housewives of Beverly Hills.
She has Hashimoto's disease, an illness that gradually destroys the thyroid gland.
She was videoed being assaulted by a prankster in 2016, whom she elbowed in the face.
Harry Styles
We're not going to beat around the bush here – HARRY STYLES IS SINGLE.
His most recent ex is Victoria's Secret model Camille Row from 2017 to 2018, but he's also had quite the dating history with a string of recognisable names. Kendall Jenner, Nicole Scherzinger, Taylor Swift and surprisingly Caggie Dunlop from MIC and Emily Atack from The Inbetweeners have all called Harry "hubby" at some point in the past.
There have also been rumours that he was in a relationship with Radio One presenter Nick Grimshaw at one point, but that has been denied by both parties.
Related stories recommended by this writer:
• This is how much all the One Direction boys are worth now, from most to least minted
• Even though we're all adults take this quiz to see which 1D boy you'd end up with
• We asked ex-Directioners the lamest thing they did when obsessed with 1D