Finally some good news: It's time to vote for the UK's biggest BNOC of 2020
Some absolute LEGENDS provided by contact-free delivery
2020 has been a difficult year for BNOCs everywhere. As a result of the global pandemic, most were unable to strut their stuff at festivals and clubs or to add flawless beachy snaps to their carefully curated Instagram feeds. Sporty BNOCs have been the most significantly impacted because dressing head to toe in first team kit doesn't have quite the same effect when you're having to stretch it over your lockdown belly.
Enter TikTok. The rise of TikTok has resulted in the birth of a new kind of BNOC. A TikTok BNOC, if you will. These particular BNOCs appear to have it all, they can sing, dance, cook and are always dressed immaculately.
We've scoured BNOC competitions from up and down the country to bring you the crème de la crème of big names. If these icons were to get together they could definitely rule the world one day. Have a look and decide who you think is most deserving of the UK's biggest BNOC 2020 crown.
Dhilan Patel, Edinburgh
One Monday night Dhilan went out to Jujus in Edinburgh where he met a girl. They quickly decided Jujus was a waste of time, so headed home to have a bit of fun back at his. His Monday night lover then fell asleep in his arms all happy and satisfied, only to wake up alone in the middle of the night to find out he went back to Jujus for another pull. Savage.
Josh Browne, Lincoln
Josh has been described as 'the face of club nights' in Lincoln. He told The Lincoln Tab, "You may or may not know me from being your favourite bloke with a bandana and a multitude of rings from Union and Bounce. I'm not gonna lie I'm surprised the people of Lincoln actually know my name."
Amy Merchant, Lancaster
Ultimately, Amy was crowned the biggest BNOC in Lancaster 2020. To be fair her campaign was solid, with speeches like this that are literally more inspiring than those of our Prime Minister: "It would be better than graduating. It would be the pinnacle of my journey at Lancaster. It would probably be life-changing. It would be one for the history books."
Jacob Harlow, York
Jacob is known for his 'iconic material on the daily' on TikTok. It has been said: "If someone on campus was Regina George, it would be Jacob."
Georgia Henderson, Exeter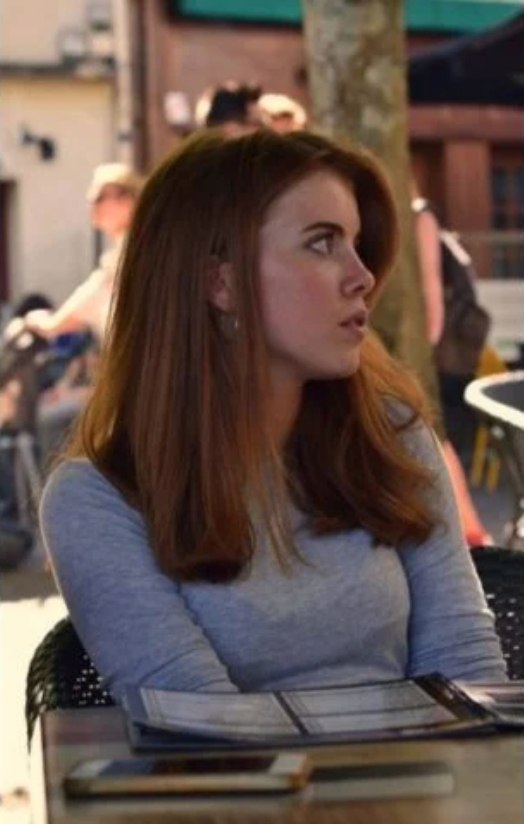 When asked about her nomination for Exeter's biggest BNOC, Georgia said: "Gingers deserve recognition, winning BNOC could repair the bruised confidence caused by years of ginger-based bantz."
Harry Rolls, Lancaster
Harry is a magician who can swallow swords and sausage rolls in one go, (keep him away from your boyfriends, ladies). When asked about what caused him to get into magic, Harry said to The Lancaster Tab: "Honestly, there's nothing better than making someone happy, it's the most rewarding thing you can do. I got started doing magic because I just want to make people smile."
Maïa Madani Davies, Sussex
Maïa and her mates have had a table at every PRYZM Wednesday in Brighton for a huge nine weeks ("until corona stopped it"). On top of this, after one trip to PRYZM, Maïa hopped straight on a train to Gatwick Airport and flew to Sweden. "I went because I had an essay due that I hadn't started so thought by going to Sweden the due date would suddenly disappear. Procrastination gone bad."
Cesci Burgoyne, Cardiff
When Cesci was nominated for Cardiff's biggest BNOC, she was described as "LAX LADS LASH", whatever that means, and it was said that "everyone knows this boozy legend for her drunken antics, quick wit, and 'give no fucks' attitude."
Mendoza Houben, Exeter
"B – bangable
"N – nutcase
"O – oversharing
"C – cretin
"I think that's a pretty accurate description."
Robin, Edinburgh
Robin once shat himself once at the Edinburgh Medics' ball. Apparently everyone loved it, but I'll let you be the judge of that one.
Neha Shah, York
Neha is apparently best known for not being able to walk anywhere without bumping into someone she knows (or has taken home). She is also the YUSU Women and Non-binary Officer which is pretty sick. When she found out about the competition Neha said: "I'm very surprised about the nomination but at this point I'm more invested in winning BNOC of the year than I am in my degree."
Tom Salmon, Cardiff
It has been said that Tom is "the human equivalent of a Cookie Monster and Barnaby bear love-child." He also apparently has "the perfect fat ratio for a cuddle".
Anita Eke, Exeter

During the heats of the Exeter's biggest BNOC competition, Anita said: "Vote for me because I got taken home by campus security first night of Freshers' and broke my two front teeth getting kicked out of Fever after pol ball."
Now that you've our BNOCs – VOTE FOR YOUR WINNER BELOW
Related stories recommended by this writer:
• Vote: Which uni is categorically the fittest in the UK?
• From halls and lectures to nights out: What uni will look like in September