These 27 memes about Fatal Affair on Netflix are much, much better than the actual film
I'm never getting that time back
Sometimes I wonder if Netflix makes crappy, trash films on purpose. We all go wild for them on Twitter, slate them to an inch of their life and feel absolutely obliged to sit and watch every second and join the trash talk. The latest comes in the form of Fatal Affair and as expected, the memes are something else.
The film tells the story of Ellie. She appears to have the perfect life: a great job, loving husband, golden daughter and gorgeous house. But then David turns up – he's an old school friend who ends up becoming completely obsessed with her after they (nearly) hook up after all the years. Sound familiar? Probably because there's about a million other films which follow this premise.
But anyway, it's a mess of a film and everyone is living for it. We can't get over how bad the acting is, some of the ridiculous moments and quite frankly, how they did Scott that dirty I'll never understand. Here are the best memes about Fatal Affair on Netflix. I promise you, they're better than the film was.
1. Seriously, Ellie was living
2. WHAT WAS THAT ALL ABOUT?!
3. Wait what
4. I can't believe you've done this
5. Just saying
6. David hun are you ok?
7. I was YELLING at my screen
8. I mean, where is the lie?
9. NETFLIX WHERE WAS IT?!
10. Did Netflix even try?
11. The sad, sad truth
12. TRUTH
13. What is happening here?
14. That's the tea
15. She was just disrespectful as well
16. Yikes
17. HOW ARE THEY GONNA DO THIS TO SCOTT?!
18. Honestly this is exhausting
19. I still can't believe this happened?
20. Not a friend you need
21. DON'T FORGET ABOUT SCOTT
22. This is the tweet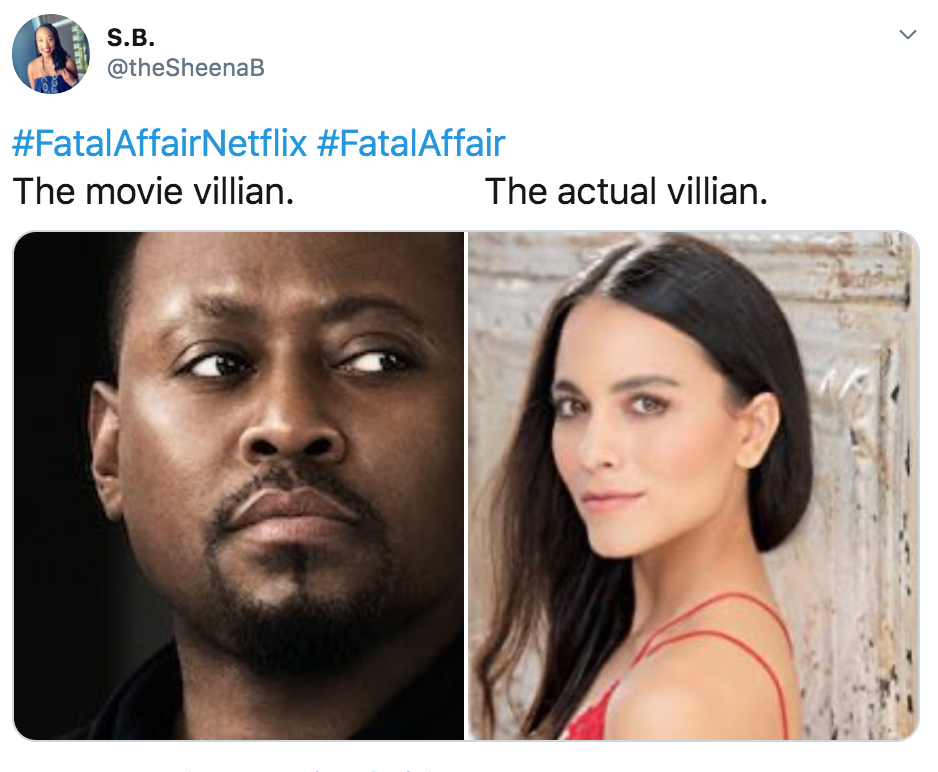 23. You can just tell they don't want to be there
24. I mean…
25. David needs to grow up
26. A mess
27. End of
Fatal Affair is available on Netflix now. For all the latest Netflix news, drops and memes like The Holy Church of Netflix on Facebook. 
Related stories recommended by this writer:
• Netflix movie Fatal Affair is a mess and these 15 moments prove it
• Just 39 thirsty memes about Zac Efron in Down To Earth on Netflix
• These 46 memes hit differently if you spend your life watching Netflix