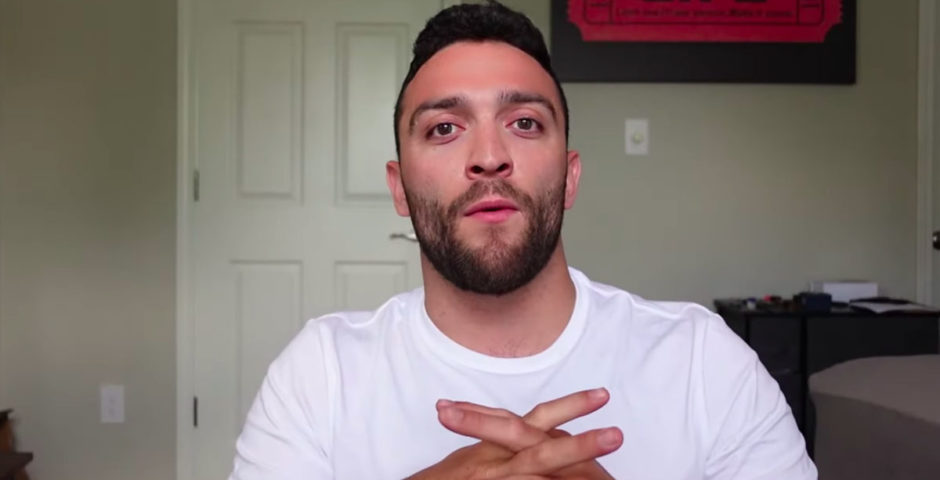 Love is Blind's Mark has been accused of cheating on Jessica and LC
Mark has had a busy week after not only being accused of cheating on LC after Love Is Blind, but also allegedly sleeping with another woman whilst filming the show when he was engaged to Jessica.
Earlier this week LC, aka Lauren Chamberlin, another contestant on Netflix's Love Is Blind, claimed Mark had cheated on her after they started dating in May.
After LC's claim, Jessica then revealed Mark had allegedly slept with someone else whilst they were filming Love Is Blind.
In a now deleted post someone on Facebook shared a picture of a blonde woman and Mark, and said it was an acquaintance of theirs who was dating Mark.
They said: "My close friend's co-worker is dating Mark!"
LC then commented on the post saying she had been dating Mark since May and this photo was now really uncomfortable.
She said: "This is awkward because I live in Atlanta and I've been dating Mark since the beginning of May…. Oh and btw, this is LC from Love is Blind."
In a statement to JustJared LC said she and Mark had discussed becoming exclusive but that wouldn't be a thing now.
She said: "Mark and I were casually dating, but talked about remaining exclusive, especially because of Covid-19, but that's over now."
Mark has now denied that he cheated on LC and pointed out at no stage were the two of them in an exclusive relationship.
He said: "I enjoyed spending time with LC for a few weeks, but at no point were we in an exclusive relationship, as LC confirmed herself. I wish her the absolute best."
This is then when Jessica gets involved and claimed Mark slept with someone whilst they were engaged on Love Is Blind.
On E! News' Instagram page, a user commented on a post saying Mark was sleeping with multiple women whilst on the show.
They said: "Mark was sleeping with MULTIPLE women at the studio he trained at DURING the show. Maybe show those interviews with his workers next time."
To which Jessica replied saying she was surprised as she only knew about one woman. She said: "Wow. News to me, I only knew about one."
A spokesperson for Mark denied the cheating allegations and said Mark was faithful to Jessica. They said: "While Mark was on the show, he was fully committed to the LIB process and to Jessica."
Jessica has since posted a picture of herself on Instagram in a bikini with a tea emoji. How can there be anymore drama??
Mark has been contacted for comment.
Love Is Blind is available on Netflix now. For all the latest Netflix news, drops and memes like The Holy Church of Netflix on Facebook. 
Related stories recommended by this writer:
•Love Is Blind's Jessica is an undisputed Queen who does not deserve your hate
•All the evidence that Love Is Blind is actually staged