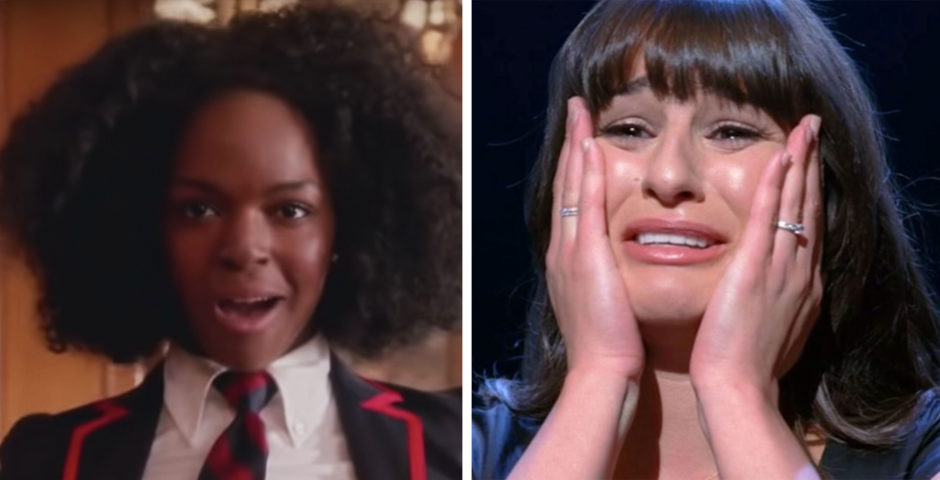 Glee's Lea Michele accused of wanting to 's*** in the wig' of co-star on the show
'Remember when you made my first television gig a living hell?'
Lea Michele has been accused of making Glee actor Samantha Marie Ware's life a "living hell."
Last night, Lea tweeted her support of the Black Lives Matter movement, which was then quote-tweeted by Samantha, who said Lea told others she would "s***" in Samantha's wig.
"Remember when you made my first television gig a living hell?!?!" She wrote. "Cause I'll never forget. I believe you told everyone that if you had the opportunity you would 's*** in my wig!"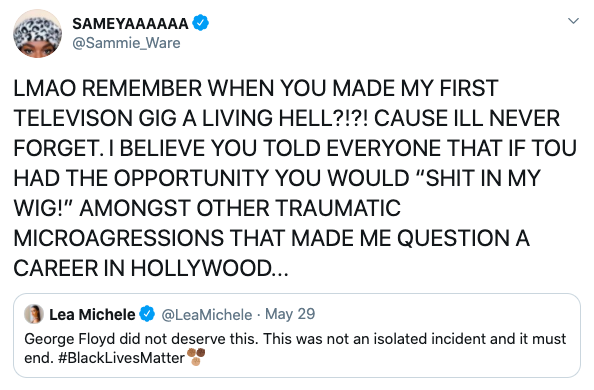 Lea's original tweet read: "George Floyd did not deserve this. This was not an isolated incident and it must end. #BlackLivesMatter."
Samantha, who played Jane Hayward in Glee's sixth season, said Lea's alleged comments were "amongst other traumatic microaggressions that made me question a career in Hollywood."
Neither Lea Michele nor her representatives have responded to the allegations.
Other Glee stars voiced support in the replies to the tweet, Alex Newall, who played Wade "Unique" Adams, said Samatha's use of all caps "felt like claps" and added several GIFs.
Amber Riley, who played Mercedes in the show, also commented on the thread with a GIF of her drinking from a mug.
Representatives for Lea Michele have been approached for comment.
Related stories recommended by this writer:
•
•
•