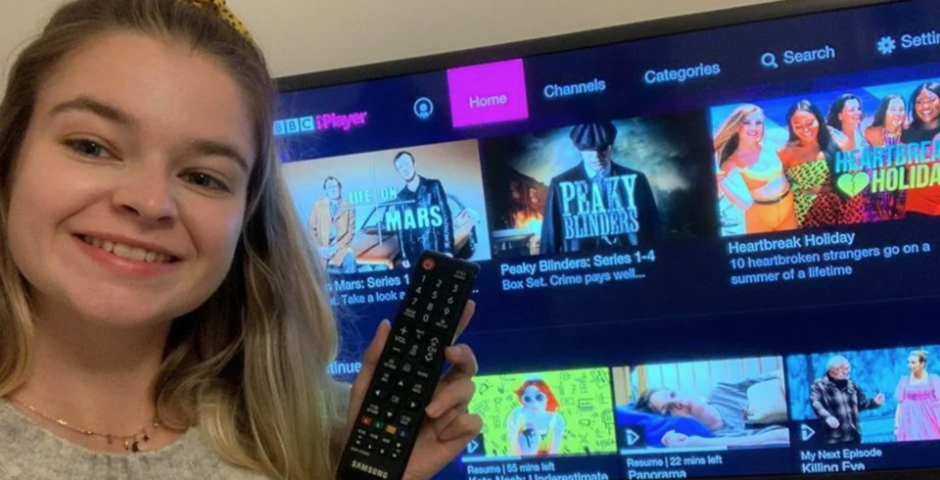 The BBC has announced its own version of Netflix Party for iPlayer
Tracy Beaker viewing party, anyone?
Why settle for catching up about a certain show on TV with your mates when you can watch it at the same time?
The BBC has announced a new tool called BBC Together, which allows users to watch anything on the iPlayer platform together online, and it's available right now. This will include iPlayer, BBC Sounds, Bitesize, BBC Sport and BBC News – unsure why you'd want to watch the news together, but it sure is nice to know that you can.
For those not familiar with Netflix Party, it's a platform that allows people to communally watch a show or film online in sync – participants can message each other and comment on whatever they're watching. It's pretty much like a Zoom call, but 10 times more fun.
To use BBC Together, first click here before pasting the link of what you want to watch and selecting who else you want to participate. The host can start and stop the programme whenever they wish, and it should hopefully be streamed at the same time on everyone's device (dependant on internet connection).
According to the BBC, "a maximum number of 50 people can join" which sounds like it could be absolute carnage.
If you're more of a YouTube person, there's also a service called Watch2Gether which works for YouTube, Vimeo and other video platforms.
Related stories recommended by this writer:
• PSA: All Tracy Beaker episodes are now on BBC iPlayer
• Netflix Party lets you watch and chat about shows with friends, even when isolating
• What actually happens if you don't buy a TV licence, and how to legally avoid doing so