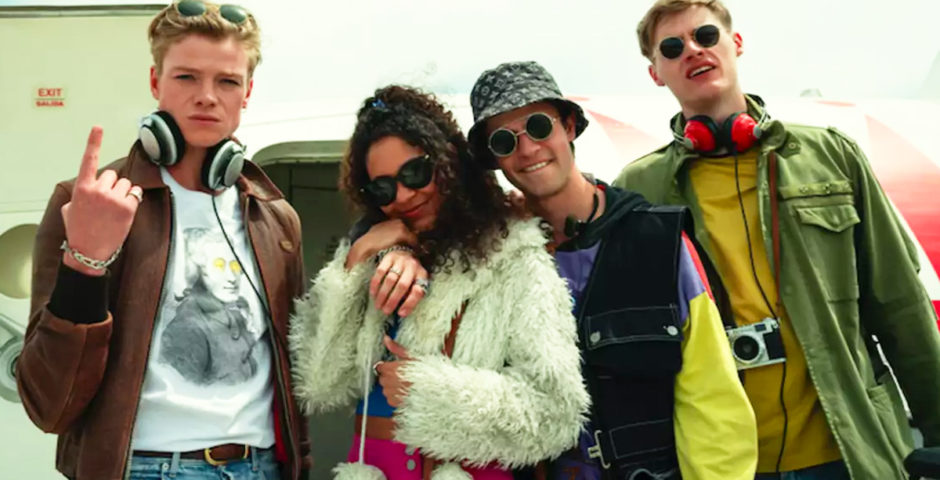 White Lines is the new Netflix show everyone is hyped over and it's out tomorrow
The show is from the creators of Money Heist and has been called the 'hit of the summer'
Prepare to cancel all of your plans, because new Netflix series White Lines is finally upon us. The ten-episode thriller series is about to be your next obsession, promising everything you could ever want and more in one show.
It's a huge mash up of a murder mystery, drugs, partying, sun and drama. If that hasn't sold it to you already, here's everything you need to know about the show before its imminent drop.
White Lines is from the creators of Money Heist and The Crown and is all about sun, sex, drugs and murder
The series is written by Álex Pina, the creator of Netflix series Money Heist. White Lines is a ten-episode series which is split between Manchester and the Balearic Islands. It's all about a British DJ who was brutally murdered in Ibiza and his sister's investigation into his death, 20 years on.
A body is found in Ibiza and is discovered to be that of the legendary DJ, who has been missing for two decades. His sister Zoe returns to the island to find out the truth. But obviously, there are loads of twists and turns and she begins to feel suspicious of those closest to her brother. Her investigation leads her through the wild world of clubs, lies and cover-ups, forcing her to confront the darker sides of her own character in a place where people live life on the edge.
The Netflix synopsis for the show says: "Zoe Walker leaves her quiet life behind to investigate her brother's disappearance in Ibiza, where she quickly heads down a decadent and dangerous path."
It's already been called the "next breakthrough Netflix show", "the hit TV show of the summer", "explosive" and a "must-watch", so it's safe to say people are pretty excited for it to be released.
It also stars some recognisable faces, including Laura Haddock (The Inbetweeners, The Capture), Daniel Mays (Line of Duty), Laurence Fox (Lewis) and Angela Griffin (Waterloo Road, Coronation Street).
Here's the exact release date and time for White Lines on Netflix
White Lines is being released on Netflix on May 15th. It will be available worldwide, from roughly one minute past midnight in the US and 8am in the UK. Other worldwide times vary.
Watch the trailer for White Lines on Netflix here:
White Lines is available on Netflix from May 15th. For all the latest Netflix news, drops and memes like The Holy Church of Netflix on Facebook. 
Related stories recommended by this writer:
• The Netflix Jeffrey Epstein documentary is being released this month
• Quiz: Which character from season two of Dead To Me are you?