Hold on, Nicole and Bryce from Too Hot To Handle are seeing each other!
I did NOT see this coming
In a shocking turn of events, Nicole and Bryce from Netflix's Too Hot To Handle have announced they have started seeing each other since filming of the show ended.
Neither of the pair found love on the show, but it looks as though they've struck up a romance since and in all honesty, this really isn't the coupling up anyone expected.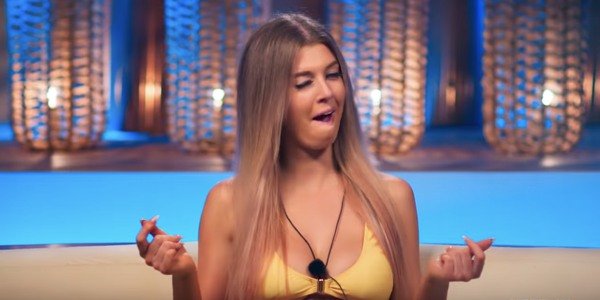 In an announcement about where the couples are now, Bryce said they got much closer after filming and are waiting until isolation is over to fully see where their relationship will go. He said: "Although we did chat throughout the show, Nicole and I got much closer after filming! I think she is so beautiful and sweet and lovely. As far as our relationship stands at the moment, we're just seeing how everything plays out. Obviously we are on opposite sides of the planet, but we chat daily (when the times work out)! Everything is very casual, and chill, with no pressure. Once quarantine ends, we can hopefully reunite and see where it goes from there!"
Nicole added: "Bryce and I got closer after filming.  He's a genuinely lovely guy and we are just seeing where things go without putting any pressure on anything! It's not the ideal situation when he lives halfway across the globe but we are trying to figure out how we will move forward after quarantine ends!"
Nicole didn't get close to anyone during the show. Bryce and Chloe briefly saw whether they had a connection and kissed, but then decided they didn't really like each other.
Nicole and Bryce aren't the only Too Hot To Handle couple with new updates. Harry and Francesca have also announced they are still together and Rhonda and Paul have said they have broken up. 
What a turn up for the books!
Too Hot To Handle is available on Netflix now. For all the latest Netflix news, drops and memes like The Holy Church of Netflix on Facebook. 
Related stories recommended by this writer:
• Omg?! Francesca and Harry from Too Hot To Handle are still together!
• Old pics of Too Hot To Handle's Francesca have surfaced and she looks so different
• Quiz: How much of the prize fund would you cost the Too Hot To Handle villa?
• These 43 Too Hot To Handle memes are so good Lana would give them a green light