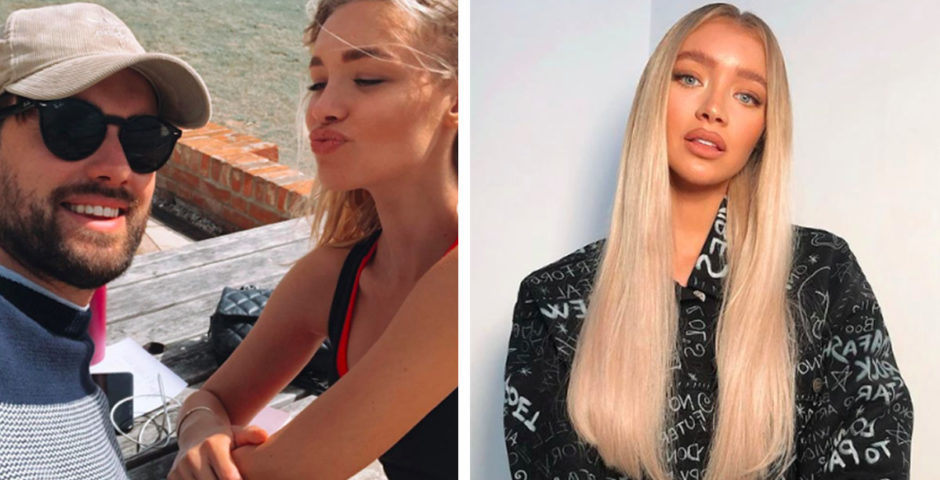 Who is Roxy Horner? Jack Whitehall's model girlfriend he spent lockdown with
She has nearly 200k Instagram followers
Jack Whitehall is set to present the Brit Awards tonight but the most attention in the last week has been on his girlfriend Roxy Horner who was hospitalised for an autoimmune disease.
But who actually is Roxy Horner? Well she's been Jack Whitehall's girlfriend for over a year and more importantly she's a super successful model. She spent lockdown with Jack, has dated Jake Bugg and Joey Essex and has nearly 200,000 followers on Instagram.
This is everything we know about Jack Whitehall's girlfriend Roxy Horner:
Roxy is 29-years-old
Roxy Horner is 29-years-old and was born in Essex. She's 5″8 and has a sister called Riana, their parents were obviously going for a Kardashian style naming.
She's a really successful model
Roxy is signed to Premier Model Management and has been modelling for at least 10 years. She first appeared in British Vogue when she was 17-years-old in 2009.
She's modelled for a number of brands including Boohoo, Superdry and Boux Avenue.
Roxy Horner is an aspiring actress
Roxy has had a number of small acting roles including one in a short film called "Art of Expression".
She's been dating Jack Whitehall for over a year
Jack and Roxy reportedly made their relationship exclusive before lockdown began and spent it together. Like everyone else they spent quarantine watching a lot of Netflix and their relationship was said to be going really well at the time.
A source told The Sun: "Jack and Roxy are enjoying being in isolation together. It's all very new but they're in their own little bubble and things are perfect at the moment."
In the past year they've shown no signs of their relationship ending. They celebrated Halloween together and have been on a number of holidays when we could travel.
They don't post loads of pictures together but there's the occasional post featuring each other on their Instagrams.
Roxy is currently battling an autoimmune disease
Roxy was recently rushed to hospital for medical attention for an autoimmune disease. She was in hospital a few nights before being allowed to leave on the eve of Jack's appearance at the Brit Awards.
Roxy praised Jack's support of her in an Instagram post, she shared a picture of them and said: "I'm so lucky and grateful for my man, my biggest support through everything.
Her ex is Jake Bugg
Before dating Jack, Roxy was with Jake Bugg for two years. They broke up in December two years ago and Roxy apparently found the breakup really difficult and spent her Christmas holiday in Australia rather than the UK.
She still has a few pictures of them together on her Instagram and in June two years ago she also tweeted she loved Jake.
Roxy Horner has been linked to Leonardo DiCaprio and Joey Essex
Roxy has reportedly dated Leonardo DiCaprio. They were spotted getting ice cream together in New York and going on dates in London a few years ago. Roxy has said the two are just friends after it was reported she spent a night in his hotel.
Roxy has also dated Joey Essex, they knew each other from when they were kids but broke up before he went on I'm a Celebrity. Roxy apparently had no interest in being on TOWIE and wanted to keep out of the celeb spotlight.
She has 180k followers on Instagram
Roxy has an incredible Instagram full of selfies and modelling pictures. She's got over 180k followers including Tom Felton aka Draco Malfoy in Harry Potter.
Follow Jack Whitehall's girlfriend Roxy Horner on Instagram here.
Related stories recommended by this writer:
•It's time to admit Jack Whitehall isn't funny and never was
•Say hello to Gabriella Brooks: 21-year-old grad and Liam Hemsworth's girlfriend
•Meet Amelia Tank: Olly Murs' new girlfriend and champion bodybuilder