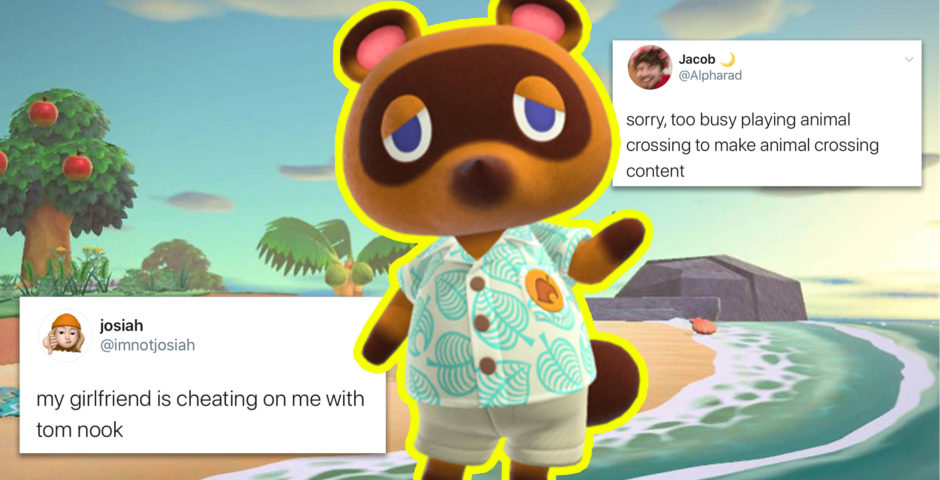 These 25 memes about the new Animal Crossing are almost as good as going outside
Who is this Tom Nook and why does he control my LIFE??
In life you do one of two things: You either play Animal Crossing, or you fuck off. If you actually managed to get your hands on a Nintendo Switch before the world went to coronahell you're probably already playing the new game now. If you couldn't, well… I'm sorry.
The new game, Animal Crossing: New Horizons, has all that wholesome content you're used to: Building shit, collecting shit, decorating shit, and owing your very soul to a raccoon.
People are having a blast with the game and the memes are, quite frankly, really good. So whether you need to indulge your FOMO or whether you're taking a break from playing it yourself, here are the best ones.
These are the best Animal Crossing New Horizons memes
1. AND MANY MORE WILL
2. YES
3. VERY RUDE
4. HE'S JUST SO BUSINESS-MINDED
5. THEY TOOK SOME RISKS WITH THE ADAPTATION
6. IT'S NOT WHAT IT LOOKS LIKE TOM
7. ICONIC
8. YOU MOTHERFUCKER
9. WHAT HAPPENED HERE
10. I AM LOSING MY MIND
11. JUST VIBING
12. WE'VE COME A LONG WAY
13. OH DEAR
14. FUCK OFF I'LL PAY YOU LATER
15. CAN'T WAIT FOR THE DLC
16. SAME TBH
17. I AGREE WITH THIS
18. IT'S GONNA GET WEIRDER
19. ME TOO
20. OH ANIMAL CROSSING U SO CRAZY
21. WE CAN WORK TOGETHER
22. I HAVE NEVER BEEN SO HOUSE PROUD
23. JUST LET ME GIVE YOU TO THE MUSEUM GUY
24. THIS IS THE BEST ONE
25. SAD
Related stories recommended by this writer:
• These 26 memes about the new Sonic movie prove anyone can have a glow-up
• All the evidence you need to believe that no game will ever top Animal Crossing