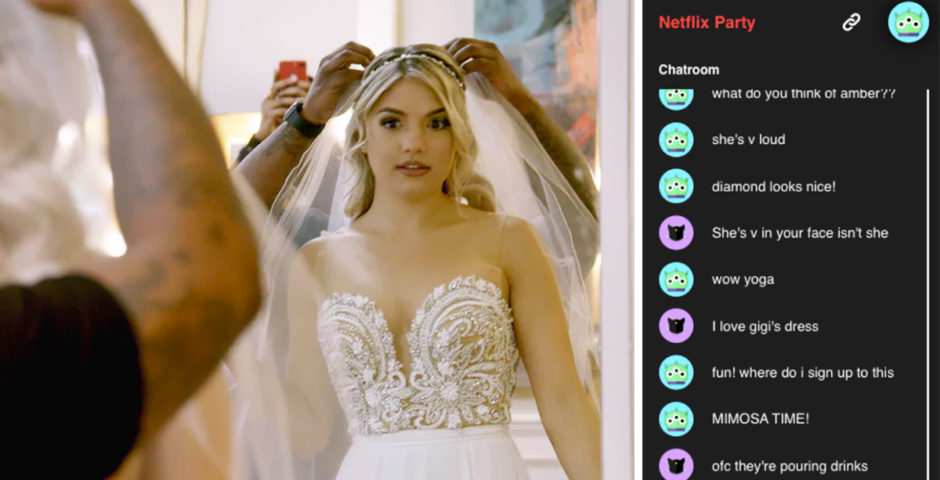 Netflix Party lets you watch and chat about shows with friends, even when isolating
Netflix is doing the Lord's work here
Being stuck in isolation and social distancing sucks, right? You're fed up of your own company, haven't changed out of your pyjamas in a week and your social life is down the drain. But as always, Netflix is here to save us – you can now get a "Netflix Party" Google extension which allows you to be quarantined whilst also keeping a ounce of your social life going. Magical.
The extension lets you watch the same Netflix shows at the same time as all of your friends and adds a group chat to the screen so that even when you're in isolation you can still feel as though you're all watching together.
Millions of people across the world are self-isolating because of the coronavirus outbreak right now, and Netflix has paused production on loads of its shows. So even though it may seem like your social calendar is empty, you can add some watch parties to enjoy from the comfort of your own home. And, it's free.
The overview for the Google Chrome extension reads: "Watch Netflix remotely with friends. Netflix Party is a chrome extension for watching Netflix remotely with friends, e.g. for movie nights with that long distance special someone. It synchronises video playback and adds group chat."
How to get Netflix Party:
• Go to the Google Chrome store and in the search box enter "Netflix Party"
• The Google Chrome extension should be top in the list – add it to your Chrome
• When you start watching a show, the extension should go red showing that it is available to use
• Click on the extension and select "start party"
• You'll then be sent a URL which you can share with your friends
• Everyone will then be sent to the same show and your Netflix show will be synced with a group chat at the side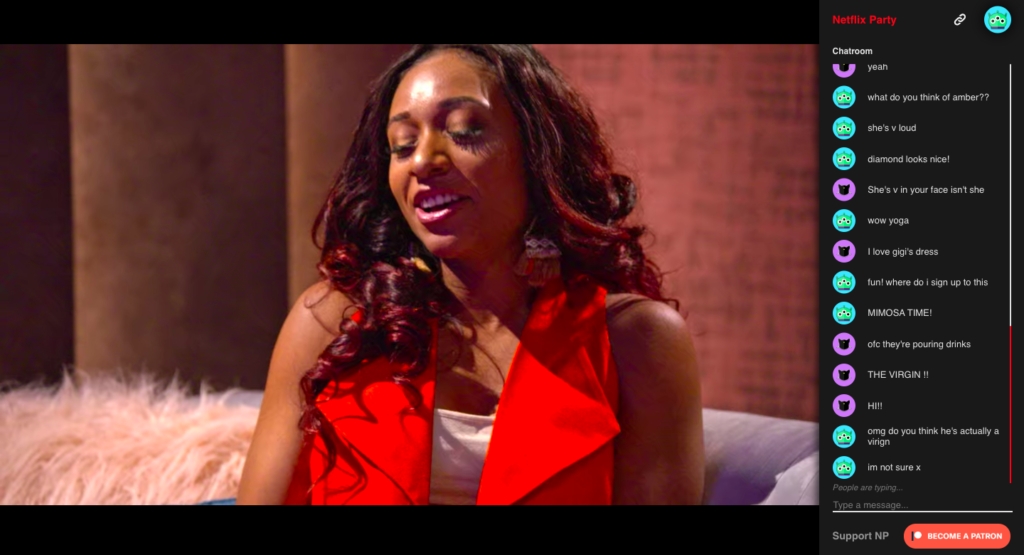 • Every time someone sends a message you'll be able to see it, and when someone pauses the show it is paused for everyone
• Your watch party has begun!!!
The latest version of the extension was released just last week, right in time for when we all started self-isolating and going into coronavirus quarantine. Netflix will always come through.
For all the latest Netflix news, drops and memes like The Holy Church of Netflix on Facebook.
Related stories recommended by this writer:
• These are all the shows on Netflix you should be binge watching when in isolation
• Gyms are a hotbed for coronavirus, so I guess I won't be going anymore
• Jeffery Epstein, gay porn and murder: 20 new docs to be dropped by Netflix