These are the most intense winter Love Island TANformations
They got pretty bronzed in South Africa for four weeks
What's up for grabs when you go on Love Island? Love? Fame? Fortune? A million Instagram followers? All if you play your cards right. But if not you can still sleep soundly knowing you've had a pretty fun holiday in the sun. And by the looks of some of this year's Love Island tans, they've done just that.
Right now it's a cool 27 degrees in South Africa, so it's no surprise this year's Islanders have been lapping up the sun and getting themselves a nice winter glow. Here are the most impressive Love Island tans from this series.
Paige
She won the show, she won her man, she won at life. But Paige has also won the award for the most impressive of the Love Island tans this year. It's cold up in Scotland so it's no surprise that when Paige hit the sun beds in Cape Town she earned herself a top-notch tan. Fair play.
Finn
Two words: Hot damn.
Siânnise
Siânnise was quite pale when she entered the villa, but she left in the finale glowing like the villa princess she is.
Luke T
Luke T was always out by the pool chatting with breakfast club. However, all those bucket hats and sunglasses combos probably shaded him a lot from the sun, safety first and all.
Demi
Demi is BRONZED. That is all.
Luke M
I do not believe Luke M made any effort to sit in the sun. Maybe he's a burner? His face has gained a slight glow, but that's about it.
Jess
Jess was wearing a lot of fake tan when she entered the villa, so it's not that surprising her tanformation isn't overwhelming, but it is still very impressive. It's all natural now and she is definitely looking like she's caught the South African sun.
Shaughna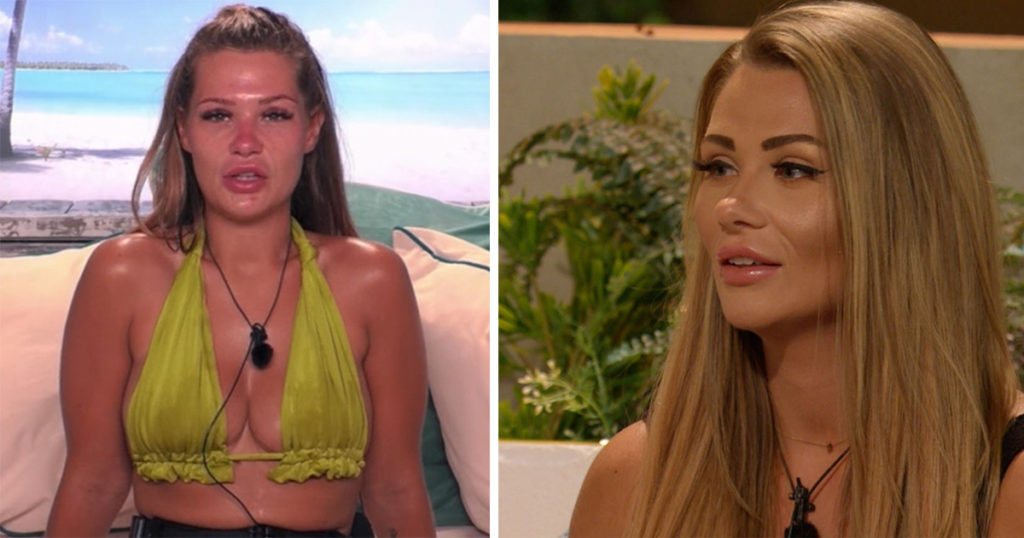 Shaughna might not have got herself a man from Love Island, but she got herself a stellar tan. And for that, I have the upmost respect.
Callum
Callum clearly spent as many hours as he could out on the sun beds catching rays. Impressive. 10/10.
Molly
Molly may have only entered the villa during Casa Amor, but she still has one of the more impressive Love Island tans. She is positively glowing after he time on the show.
For all the latest Love Island news, memes and gossip like The Holy Church of Love Island on Facebook.
Related stories recommended by this writer:
• These are the most intense Love Island 2019 TANformations
• Love Island Gossip Column: Finn is getting Paige's name tattooed?! And the Islanders are going back to uni