Love Is Blind is the wild new Netflix dating show you need in your life
Netflix has just released its brand new dating show, Love Is Blind. It's basically about a bunch of single people who agree to get married without actually seeing the other person. They have spoken to one another in little pods, to fall in love with their personality. Hence: Love Is Blind.
Despite this seeming crazy, the cast are all ridiculously good looking so you can't really go wrong. Until they all agree to get married then meet up and all hell breaks loose, that is.
What is Love Is Blind on Netflix?
Contestants on the show choose someone to marry, without actually having seen them. It's a bit like Married At First Sight, but on steroids. They all go into separate pods and speak to each other before deciding to get engaged. Yes, they agree to marriage without ever meeting in person.
The trailer looks all lovey-dovey and as though they've all found their soulmates until the end when they are engaged and finally meet. Then it looks like there are arguments, family feuds and a lot of fights. One clip shows a bride literally running off down the street. The drama is going to be intense.
The Netflix synopsis for the show says: "Is love really blind? Hosts Nick and Vanessa Lachey bring together single people looking to meet the person they want to spend the rest of their lives with… without ever seeing them. They'll go on dates with a catch: they don't meet face-to-face. With no distractions from the outside world, the singles talk to potential love interests and when a meaningful connection is made, they propose before laying their eyes on their fiancé for the first time. Engaged and back in the real world, as the couples plan their wedding day, they will quickly discover whether they can turn their emotional connection into a physical one before the fast-approaching ceremony."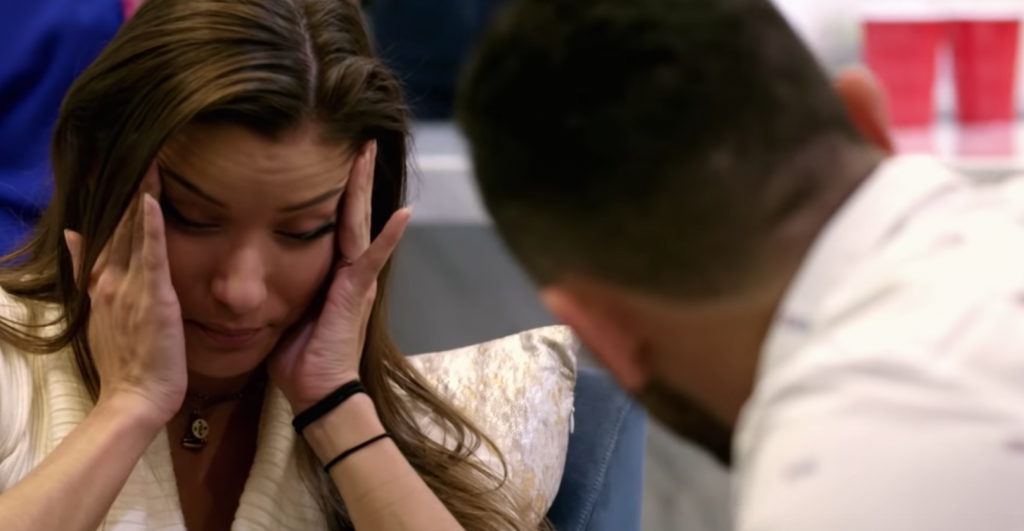 The series is listed as a "three week event", with the first five episodes available to watch now. These episodes see the couples dating, proposing, spending their first nights together and going away together.
Four further episodes will be available next Thursday (February 20th) which will see the couples moving in together, meeting each other's parents and hosting their bachelor and bachelorette parties. The final episode, the weddings, will be released on Netflix on Thursday 27th.
Watch the trailer for Love Is Blind on Netflix here:
Love Is Blind is available on Netflix now. For all the latest Netflix news, drops and memes like The Holy Church of Netflix on Facebook. 
Related stories recommended by this writer:
• Eight weddings and six babies: Which Take Me Out couples are still together?
• Netflix doc about killer who sent bombs to unis and airlines coming this month
• Netflix is remaking loads of classic Roald Dahl stories into films and series