Love Island Gossip Column: A new bombshell has been leaked! And Maura says Curtis didn't cheat
Welcome to The Tab's daily Love Island 2020 gossip round-up, bringing you the pettiest drama and the least believable tabloid exclusives from around the web today.
Love Island has received 272 Ofcom complaints already
Ofcom received a huge 272 complaints about the first episode of Love Island, according to the Sun. The complaints were reportedly accusing Siannise Fudge of racism after she compared her partner Nas Majeed to Aladdin. There were also complaints that Ollie Williams was still allowed in the villa. Fans had previously called for him to be removed from the show after pictures of him hunting animals emerged. 
An Ofcom spokesperson said: "We've had 272 complaints about Love Island. 36 of these are about Nas being referred to as Aladdin. 231 are about the inclusion of Ollie as a contestant. We are assessing the complaints against our broadcasting rules, but are yet to decide whether or not to investigate."
Ollie got catfished by a 50-year-old man
You know, karma really is a bitch. And it looks as though Ollie got his karma a while ago, because he's shared a story of him getting catfished by a 50-year-old man. When describing his dating history, Ollie said he was once ready to go on a Tinder with a "10 out of 10 girl" but when he arrived, he got a bit of a surprise.
He said: "I arrived at the location we had agreed to meet and messaged her to let her know I was there. A 50-year-old bloke gets up from the bus stop and walks over to the driver's door of my car. He said, 'Is it Ollie? My name is Christina, I know I'm not what you were expecting but do you still fancy going for that drink?'"
Maura has said Curtis didn't cheat on her
Over the weekend, Curtis from Love Island last year was accused of cheating on Maura. He was allegedly filmed in a club on New Year's Eve in a "passionate clinch" which another woman.
Curtis has said it's all "nonsense" and on Aftersun last night Maura said the secret to having a successful relationship after the villa is: "Don't believe everything you read in the papers, that's a bit obvious. If you believe everything you read in the papers, you're going to let that affect one another." It looks as though Maura and Curtis are doing just fine. Phew.
A new bombshell has been leaked!!!!
PSA: The next bombshell entry to the villa has reportedly been leaked! According to the Mirror, student Aaron Borland has told pals he's been lined up to enter the villa and flew to South Africa.
A source said: "He's flown to South Africa and he told group of people he is going on Love Island. They've been talking about it. It's no surprise they've picked Aaron as everyone around uni knows him as a super good-looking guy."
Aaron is a rugby player from Bedfordshire and currently studies at Loughborough University. If he really is a bombshell, he'll be skipping lectures to be on the show. But come on, think of the MONEY.
Mike is already a meme king
Last night, when he was pulled for a chat by the twins, Mike said "and I oop". Which obviously means this is it now, he's the villa meme king.
Shaughna says her ex sat outside her house crying
In the first episode of the show, Paige asked Shaughna if she'd had any past bad experiences with men and Shaughna replied: "What, could you tell?" Well it's all become clear now.
Shaughna has opened up about when she went on a date and her ex-boyfriend turned up. She said: "My most recent ex-boyfriend was sat outside my house in his car crying. I was furious. The date didn't know how to react and just pretended to be on the phone."
Connor's ex is still in love with him
On the subject of exes, Connor's is apparently still in love with him. Stevie-Leigh Pich spoke out last week and said her and Connor only broke up seven weeks ago and she's still living in Australia on his visa. And now she's gone even further and said she feels sick at the thought of him with anyone else.
In an Instagram story posted on Sunday, Stevie said: "I'm sorry but I'm going through a very hard time and having to get over someone I spoke to last week – nobody can understand how I feel like really. I just want to set it straight that I know that we're over and it's done.
"I love Connor even after all this – and to watch him be with another girl makes me SICK. It's not even hit me that it's real, I wish it wasn't but it is and I feel like I need to share this. I found out in the most awful way, my friend woke me up crying saying I'm so sorry and do you know what? I'm fucking sorry. I never wanted Connor to look bad because he's not but I can't get my head around him seeing me. I spoke to him last week, why couldn't he just tell me and say I can't change his mind?"
Viewing figures for Love Island have plummeted
The viewer ratings for the new winter Love Island have significantly dropped in comparison to the summer series. Nearly 2.5million people watched the opening episode on Sunday, but that's 800,000 down on the figure for the opening of the last summer series. For the launch of last summer's series, 3.3 million watched live.
The Islanders have spoken about where they went to uni
Last night, the twins spoke about how people are shocked when they find out the girls are smart. Eve went on to say she studies Geography.
Today, The Tab has exclusively revealed Eve studies at King's College in London and Jess studies Psychology at UCL. One UCL student told The London Tab: "I was in Garden Halls last year and Jessica Gale was in Hugh Parry Tower. I saw her in the Garden Halls lobby a few times."
Jessica's close friend, Georgia Wallhead, also told The London Tab: "I met Jess during Freshers' because she studies my course (Psychology) at UCL and was also in the Tower next to Gardens so it was convenient to hang out etc."
Laura Whitmore is 'upset' about Ollie's hunting pictures
Over the weekend, pictures of Love Island's Ollie hunting animals emerged. Fans were outraged and called for him to be taken off the show. According to the Sun, Love Island's new host Laura Whitmore has spoken about seeing the pictures. She reportedly said: "I saw pictures of one Islander when I came back to London that did really upset me. It did make me sad. I just want to acknowledge that."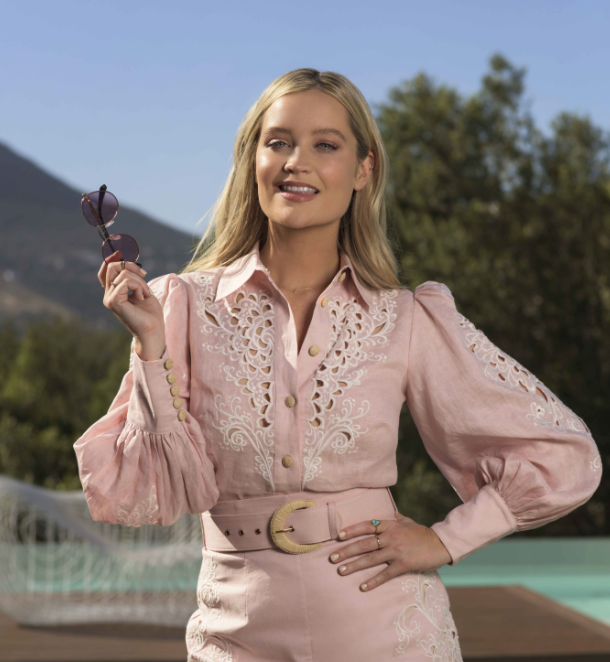 For all the latest Love Island news, memes and gossip like The Holy Church of Love Island on Facebook.
Related stories recommended by this writer:
• These 61 memes from Love Island last night are worth coupling up with
• Say hello to Eve and Jess: The students who are Love Island's first bombshells
• Love Island Gossip Column: Islanders' exes spill the tea! And one contestant hasn't even seen the show?!