They're here! Say hello to the winter Love Island 2020 contestants
The time is officially upon us, the new Love Island series is starting this week. And the most important bit is eyeing up all the Islanders before they enter the villa. So here you go, meet the winter Love Island cast of 2020.
You're welcome.
Meet the winter Love Island cast:
Leanne Amaning
Leanne is 22 and a customer service advisor from London. She describes herself as unpredictable, fun and charismatic. She rates her looks a 10/10 and says her best feature is her eyes.
She says her ideal man is "rugged and manly, not anyone with a pretty face. I also want someone loyal and trustworthy." She says her biggest turn off is someone who is sensitive, boring or rude.
Siânnise Fudge
Siânnise is a 25-year-old beauty consultant from Bristol. She describes herself as sassy and fun and says her friends often compare her to Princess Jasmine and call her the "eyebrow queen".
She says her ideal man is tall dark and handsome and she's looking for her Aladdin. Her biggest turn off is arrogance. She can moonwalk, apparently.
Eve and Jess Gale
Eve and Jess are 20-year-old twins from London. They are both students and VIP hostesses. Jess describes herself as fun, confident and spontaneous and Eve says she is confident, chilled out and easy-going.
They both have the same celebrity crush, Anthony Joshua, but say they never fight over boys. Eve claims her biggest claim to fame is that she was at an event with Kylie Jenner's ex, Tyga, and they chatted on WhatsApp for a bit.
Shaughna Phillips
Shaughna is 25 and a democratic services officer from London. She describes herself as funny, easy-going but a little bit bossy and says she is also chatty and clever. When asked to rate her looks, Shaughna said: "When I'm dressed up probably a solid 7.5. I'd say my best feature would probably be my lips. I spent enough money on them!"
She says her ideal man is funny, a little bit smart and her celebrity crush is Jack Fincham. She's not afraid to "mark [her] territory – in a cool, calm way" and her New Year's resolution is to stop being friendly to fuck boys.
Sophie Piper
21-year-old Sophie Piper was the first rumoured winter Love Island cast member to be revealed. She's a medical PA from Essex and you might recognise her because she's the spitting image of her older sister, Rochelle Humes.
Sophie describes herself as kind, fun and energetic. Her ideal man is tall, tanned and has light eyes. Her celebrity crush is also Anthony Joshua.
Paige Turley
Paige was also revealed as a rumoured contestant early on. She is 22 and a singer from West Lothian. You might recognise her face as well, because she got to the semi finals of Britain's Got Talent back in 2012 and is the ex-girlfriend of none other than Lewis Capaldi. The breakup was amicable and Paige has said they are still pals.
She describes herself as loud, boisterous and fun and says she is naturally flirty. Her type is tall dark and handsome and her biggest celebrity crush is Tom Hardy – which doesn't exactly seem to match her ex Lewis.
Mike Boateng
Mike is a 24-year-old police officer from London. He says he is confident, charming and charismatic and rates his looks a solid eight. When asked to describe his perfect woman, Mike said: "Ambitious, a lot of personality and of course beautiful."
He said: "I'm going in to the villa to find love. If that means stepping on a few toes, burning a few bridges and finding the love of my life, I'm willing to do it."
Mike's party trick is that he can do great impressions, including Drake and Obama.
Connor Durman
Connor is a coffee bean salesman from Brighton and is 25-years-old. He's been living in Australia for the past four years and worked as a naked waiter in Sydney.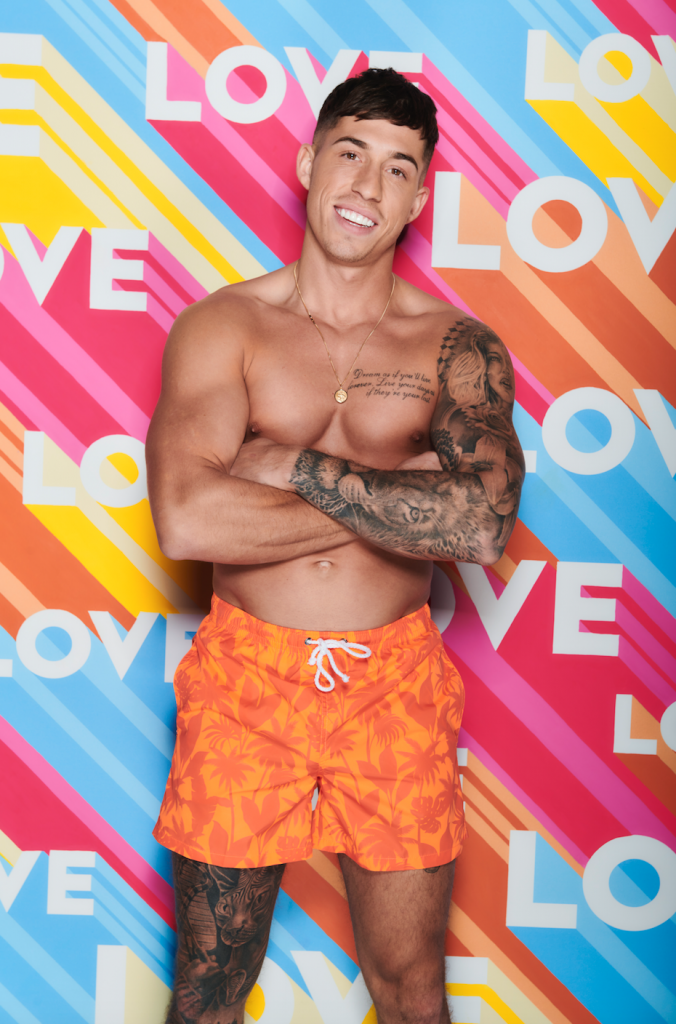 He admits he cheated on a girlfriend when he was younger, but claims to be much more mature now. Connor describes himself as funny, weird and honest. His celebrity crush is Maya Jama.
Callum Jones
Scaffolder Callum is 23 and from Manchester. When asked what makes him the perfect winter Love Island cast member, he said: "I'm a cheeky chap, I have builders' banter and I'm down to earth as well, so that balances it out." He added that he is energetic, caring and up for a laugh.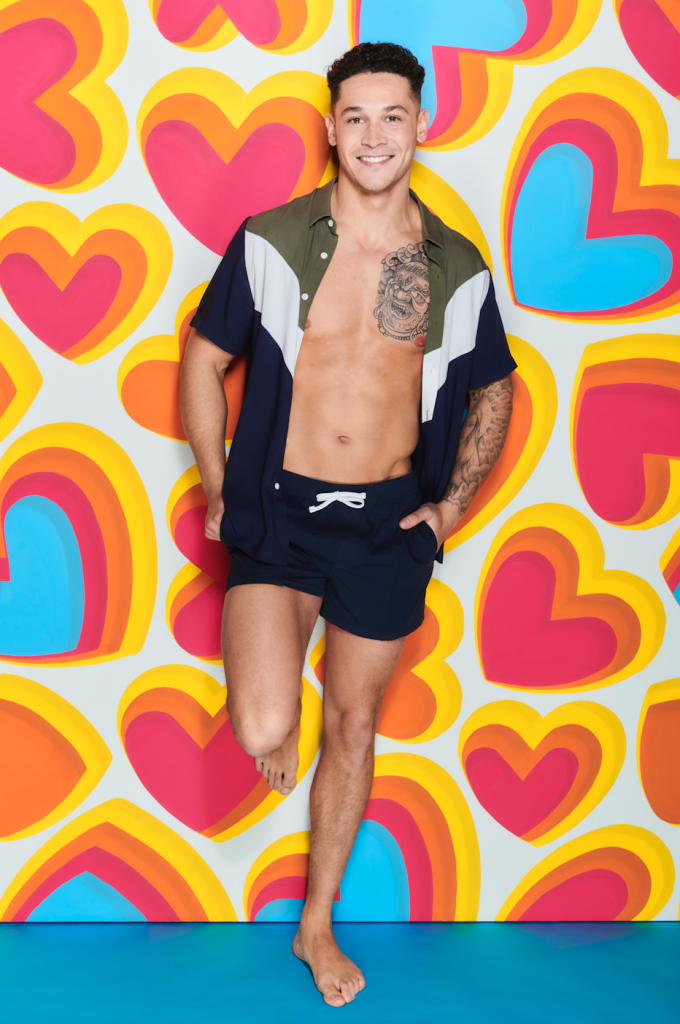 He loves cooking and his perfect girl is independent, with dark hair, tanned skin, red lipstick and white nail polish – very specific.
Nas Majeed
Nas is 23 and from London. He's a sports science grad and currently works as a builder. He says he's the perfect Islander because: "I'm very different to guys who have been on the show before. I'm funny, always myself, caring and considerate. I'm a well-rounded person."
He rates his looks an eight naming his smile as his best feature. His celebrity crush is Naomi Scott who plays Princess Jasmine in the remake of Aladdin. Wait, didn't Siânnise say she gets compared to Princess Jasmine? Is this… fate?
Ollie Williams
Ollie is 23 and from Cornwall. He is the heir to the Lanhydrock Estate. His father is Lord of the Manor of Lanhydrock and the family title is Viscount Clifden. He said: "When my father passes away or abdicates, as the eldest child, I will take on the titles and the estate. I'm the heir of Lanhydrock." Ok then????
When asked why he's the perfect Islander, Ollie said: "I'm an alpha male. Wherever I go, I boss the room, I boss whatever I'm doing. I'll be the butt of all jokes but I'll also be the one to make all of the jokes. I'm attention seeking and I like to be the centre of what is going on at the time. I wear my emotions on my sleeve, I'm upfront and let people know what I think of them too." He describes himself as fun, energetic and traditional.
Winter Love Island 2020 starts on Sunday, January 12th. If you want to be the first to know all the latest news and gossip, like The Holy Church of Love Island on Facebook.
Related stories recommended by this writer:
• Inside the luxury £5.3million winter Love Island villa in South Africa
• Laura Whitmore CONFIRMED as winter Love Island host
• Caroline Flack responds to Laura Whitmore replacing her on Love Island