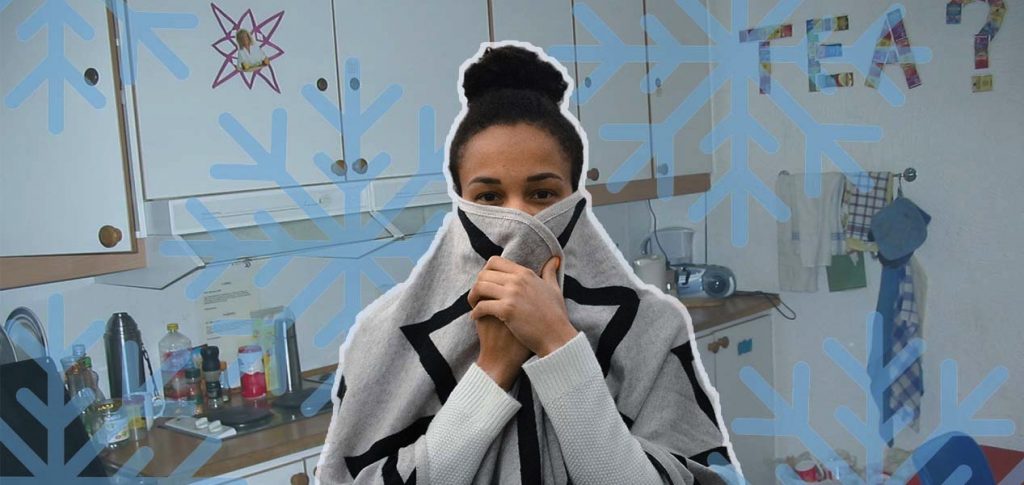 The best winter coats to live in at uni when your boiler inevitably breaks
Because it wouldn't be uni unless you got hypothermia at least once
If you're currently sat in your cushy heated halls feeling all warm and cosy, and are reading this article about the best winter coats just to feel smug – don't. Go wipe that smile off your face and spare a thought for everyone suffering in damp, mouldy student houses with at least one infestation of mice, spiders and/or silverfish.
In summer, the horrors of student living tend to be forgotten as we head to the nearest pub garden and forget that cold weather ever existed. But then, October hits – the sun stops shining, the clouds descend and we're plunged into a seemingly-neverending winter. So, when the boiler inevitably breaks, lecture halls start to freeze over and you realise you'll either have to put up with frostbite or never go on a night out again, things can get desperate.
But, don't panic. There's no need to bail on uni and head on a permanent gap year just yet – first things first, invest in a proper winter coat. Keep scrolling for our pick of the best:
The Long-line puffer jacket
If you don't own one of these, where have you been? Yes, the shorter versions may seem cooler when you're wandering around campus with your mates but, you won't be saying that when your poor bare legs are slowly turning blue in the queue for some crappy night club. Nope. You need something with length. With padding. With a thick, faux fur hood. Funnily, as it turns out, what you really need is something just like the coats below:
MIRRAY Long Cotton-Padded Jacket – £32.99
ADIDAS Men's Condivo 18 winter Coat – £99.95
FNKDOR Women's Down Coat with Faux Fur hood – £18.40
The faux-fur dream
It's cold, wet and every cell in your body is crying out for your duvet. But, since you're paying nine grand for the privilege of sitting in an ice-cold lecture hall, a day spent in bed is just too damn expensive. Luckily, we've found the best winter coats to fulfil your hibernation-needs – namely, the really fluffy, furry kind. In a faux-fur jacket (no animals were hurt in the making of this article), it'll feel as if you've never left your bed. So, here are the best winter coats to snuggle up in:
DOKOTOO Women's Fleece Coat – £31.99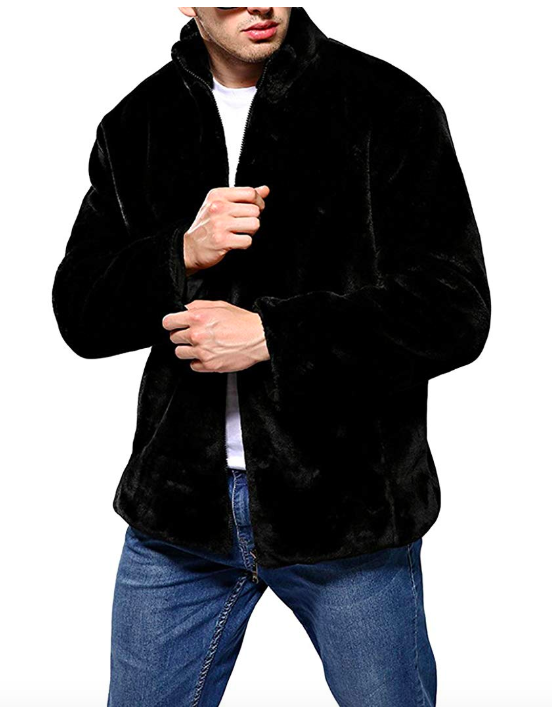 JTENGYAO Men's Faux-Fur Mink Coat – £35.96
Bellivera Hooded Faux-Far Coat – £56.99
The parentally approved
Parents just don't get fashion. To them, the best winter coats are those that perform a function – breathable, waterproof, wind-resistant, machine washable – it's the practicalities that matter, not the style. So, if you're a bit of a parent-pleaser (or are relying on the bank-of-mum-and-dad to pay for this new coat) here's a middle ground, fashion AND functionality:
Clique Mountain Wear Expedition Parka – £119.50
OSYARD Rain Jacket and Windbreaker – £22.99
TACVESEN Mountain Windbreaker Jacket – £39.99
The fashion first jackets
Some people are all about the logos. And hey, why not? At the end of the day, a logo can tell you a lot about a person (or, at least a lot about who the person wants to be). Don't agree? Just look at the ones below:
Lyle & Scott Men's Funnel Neck Jacket – £48.34
PUMA Women's 480 Style Down Jacket – £148.00
Tommy Hilfiger Men's Tech Hooded Jacket – £175
So there it is, a roundup of all the best winter coats to keep you from losing a finger or toe to frostbite this term. No need to thank us – your health is thanks enough (although, buying a coat from one of the above links won't hurt either).
Happy shopping!
Related articles
• Here are the best secret santa gifts under £10 so you won't bankrupt yourself this Christmas
• Here are the best dressed people in Leeds this re-freshers week
• These are 23 of the most outrageous Depop dramas of all time