Molly-Mae Hague is being accused of culturally appropriating for Halloween
'She really went out and used people's cultures as a costume!'
Molly-Mae dressed up in a Cleopatra costume for Halloween last night and most of her fans are in love with the look.
But amongst the praise, some fans called her Halloween costume out as cultural appropriation, because Cleopatra was an Egyptian ruler and Molly-Mae has no connection to the region.
https://www.instagram.com/p/B4Sv8iGls8E
One user said: "Love the look but this is cultural appropriation"
Another person replied: "Agree. Took ages to scroll down and find a comment liked this which is surprising."
One fan wrote: "Yes, this is cultural appropriation, you are not Egyptian and therefore have no right to use their culture for your own purposes, how very wrong of you."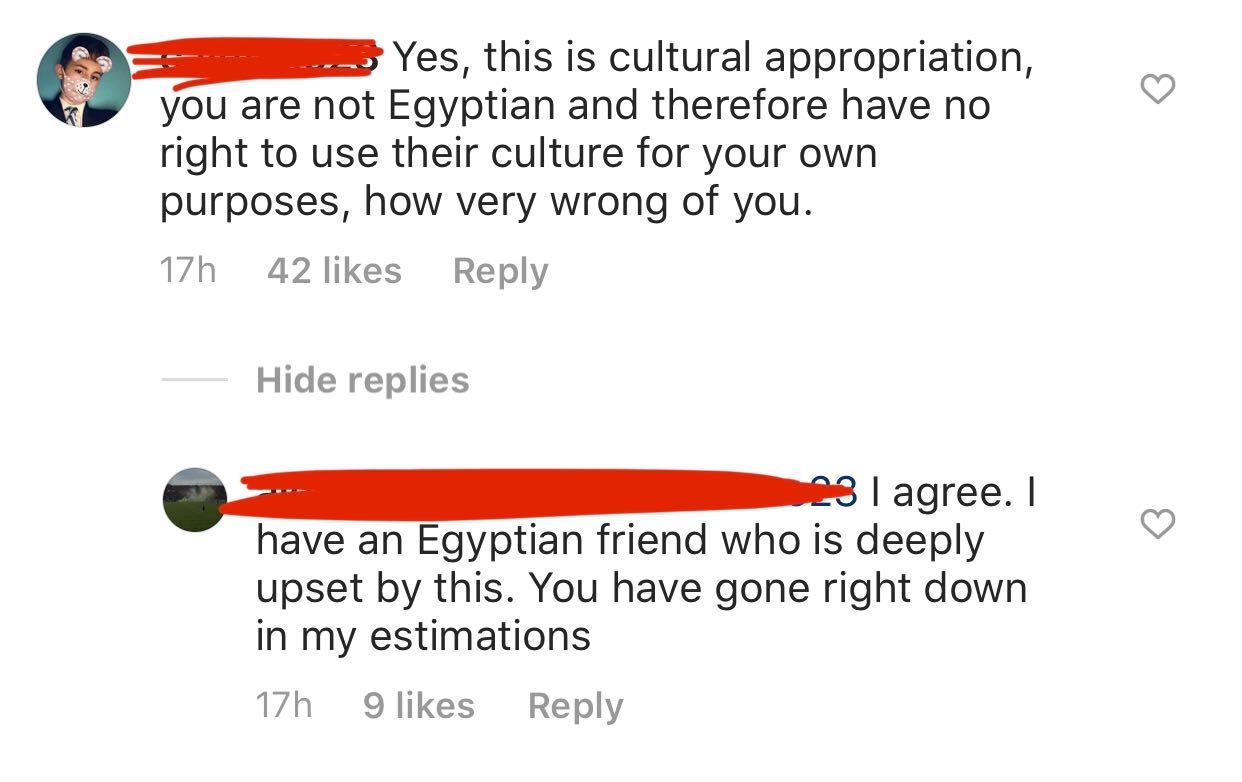 Someone else wrote: "Molly please don't culturally appropriate. You are not egyptian."
While someone else tried to explain: "Sorry to butt in, but to answer your question I would say that since (as far as we know) Molly's ancestry is not connected in any way to Egyptian culture, this is not appropriation. Whether or not Cleopatra was African or not is of little consequence because the fact is that she was a leader of Egypt and therefore represented its culture. So yeah, I think I would say you're correct when you say wearing Egyptian clothing, even if it's just a portrayal, is still bad."
The Tab has contacted Molly-Mae Hughes for a comment.
Related stories recommended by this writer
• Jourdan has dumped Danny for 'staying out all night with other women'
• Inside the tacky homes of the Love Island cast: What do their houses really look like?
• Yewande deletes Instagram story of Amber chewing her mouth on night out