Quiver in fear, here come the A-level results day Clubbers of the Week
These guys are absolute weapons
Remember when you finished A-levels and descended on your local shitty club with the reckless abandon of a group of mates who finally didn't have to rely on dodgy fake ID anymore? Those were better times – before your life became a turgid cycle of coursework, exams, job applications, and the inevitable death of the planet.
A-level results night hasn't changed all that much since back when you did it. Everyone still looks unselfconsciously tragic, gets absolutely hooned on a few Strongbows, and jumps up and down to Teenage Dirtbag (like I said, better times).
The only real difference is the occasional ex-Love Islander might bless these little babies with their presence. Anyway, read on to see the beauty of all these friendships set to fade away three months after uni starts:
Which of the two boys has the missing airpod
Big up Maura for standing in front of her fans
Those straws better be paper lads
Foam parties >>>>>
Peak for the top left bloke – foam's totally covered his glasses
The limo to prom vibes are quite apparent
Is the VK… growing… out… of her head?
The boy on the bottom right should not be left in a room with breakable objects
The bottom right one in this picture looks like she needs some time alone
When you forgot to get the chicken out of the freezer
There's a sex joke we could make here but these A Level rascals are just babies so we won't
You can tell this man is a bout to have a lot of sex when he goes to uni
His hair is the same colour as the ceiling
I want to know what the conversation at the back was about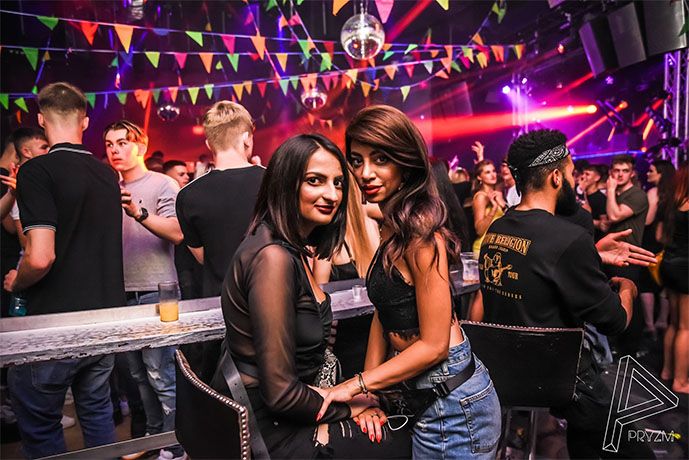 Damn those girls really damaged their swag
When you're drowning in girls but you have to do gun fingers
These people are legally adults!!(!!!)
Hoodies + arm-folding = really cool. We all know this
Spot which one has had a beer
Say 'treeeeeeee'
The baked beans top is the best thing in this article
Appreciate that the girl seems to be making a move but this unit of a boy needs to thumbs up the photographer
Area 51 tops are now a thing – this is the hell we have made ourselves
Double parking VKs? Not at my uni
Is she crying because she's met Anton??
'Just close your eyes and pretend it's Greg'
Related stories recommended by this writer:
• Warwick offers applicant a place only to withdraw it three days later
• 'Brexit Party girl' Emily Hewertson is coming to King's this year