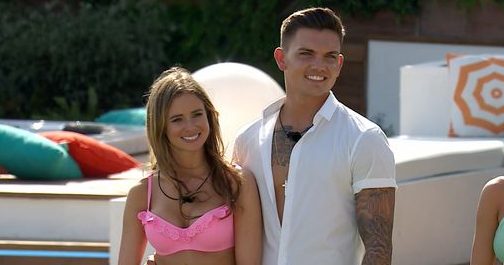 Looking back at the weirdest Love Island couples from all five series
How were they ever a thing?!?!?!
Cast your mind back to the start of Love Island series five and think about the first coupling. Anton coupled up with Amy and Yewande was with Michael. Without the picture evidence, you'd think it was a practical joke that Amber was with Callum (he was in the house for like four days, you've probably forgotten).
But it really happened, these Islanders actually coupled up with one another, and there's been some even wilder matchings in previous series. Here's the weirdest Love Island couples ever:
Love Island couples series five
Amy and Anton
How did anyone think this was going to work??? Look at them, it's like some awkward school reunion pic. There's so much strain hiding behind Amy's smile. I wonder how quickly she escaped Anton's arm after this?
Yewande and Michael
After everything Michael has put Amber through and all the drama surrounding Danny's recoupling with Arabella, it's a bit of a shock to think the Queen Yewande was ever, EVER, paired with him. Thank u, next.
Amber and Callum
Oh Callum, so sweet and naive. Amber's personality is so different to his I'm surprised anyone thought this would be a good match.
Love Island couples series four, 2018
Wes and Laura
We were all rooting for this in the beginning, which is why it's so weird now. When you think of Love Island S4 Megan and Wes' relationship was iconic, but Wes and Laura had a whole relationship before that.
Eyal and Hayley
"I'm not your hun, hun." Classic.
Alex and Samira
Probably one of the longest standing platonic couples of Love Island history. They genuinely became best friends and weren't horrible to watch either, until we all started to get tired of Doctor Alex's weird ways. Samira will forever be in our hearts.
Love Island couples series three
Chloe and Kem
Jeez this was never going to work out, not with Amber around.
Kem and Chyna
Or worse, when Kem came back from Casa Amor with Chyna in the most dramatic bit of television in years and Amber lost it. Obviously being around Amber back in the villa stirred up some hidden emotions – sound familiar Michael?
Amber and Harley

You'll probably remember Harley best as being the guy who was booted out early, but wrote an Instagram post saying "stay humble" like he was a celeb.
Montana and Dom
The shortest of all couplings, Montana and Dom lasted all of five seconds before Jess jumped in and stole him.
Camilla and Sam
Sorry Sam but you're no Jamie Jewitt.
Love Island couples series two, 2016
Rykard and Malin
Wowww raise your hands if you forgot this coupling?? Malin is best known for her screaming row with Terry after Terry shagged Emma Woodhams. But before all that drama Marlin and Rykard were an item.
Rykard and Olivia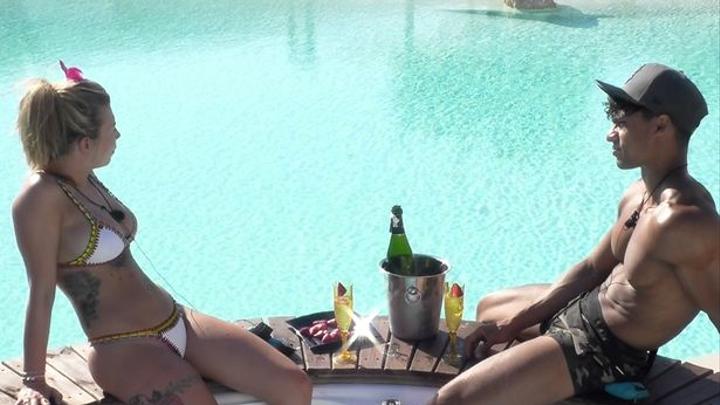 Rykard really made his way round the villa before settling on Rachel as his girl.
Daniel and Zara
Yeah this was just weird. Daniel belonged in MIC, not Love Island.
Scott and Zara
Before the Scott and Kady power couple there was a lil bit of Scott and Zara. They never really kicked off.
Daniel and Olivia
Olivia's facial expression remained this way for the majority of their relationship, until Alex Bowen came in and saved the day.
Love Island couples series one
Jess and Max

It's still baffling these two ended up winning the whole show, beating Jon and Hannah to the £50k.
Omar and Rachel
As jokes as Omar was, he failed to ever really make his mark on any of the Love Island girls. He didn't know how to flirt or be sexy – a total lost cause.
If you haven't had enough of Love Island already:
• Joanna and Jack Folwer have been spotted getting VERY close at the airport
• This is why there are no sex scenes on Love Island 2019