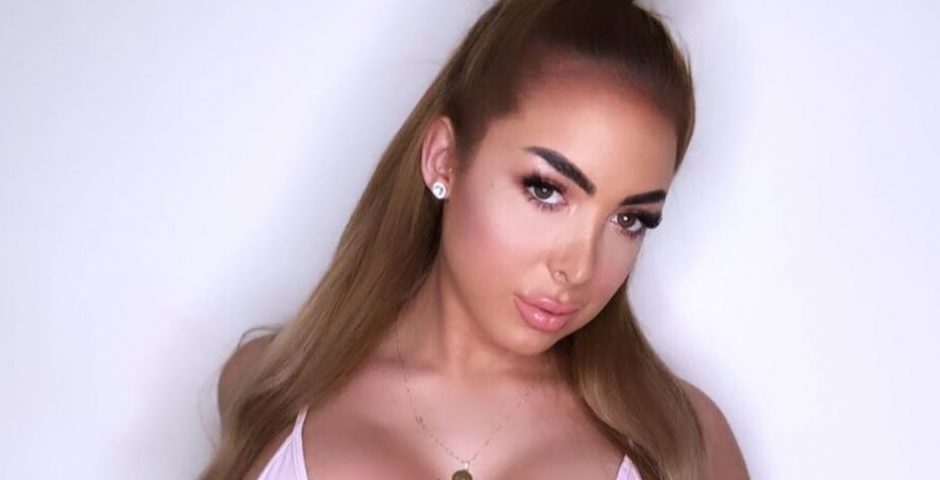 Love Island wannabe spent £15k on surgery only to get rejected FOUR times
'I thought the show could kick-start my career – maybe I'd get a fashion line'
| UPDATED
Some Love Islanders get surgery. It's no big deal, it's their own choice and we all know it happens. But imagine spending £15,000 on cosmetic surgery thinking you landed a spot on Love Island only to not get selected. You'd be pretty gutted. But that's exactly what happened to one Love Island reject, Emily Dorrell.
Emily applied to be on the show for three consecutive years and never heard anything back from producers. But when she got in contact with a producer ahead of series five, she thought this was her year – so she got the work done. Unfortunately, Emily Dorrell wasn't selected – for the fourth time.
Emily, who's from Coventry and works in a tanning shop, spent £15,000 on a boob lift, boob reduction and a Brazilian butt lift pre Love Island 2019. She thought going in the villa would kickstart her career, and admits the money she used was meant to be for a house deposit.
In an interview with Closer Magazine, she said: "Before, I was a size 14 with JJ boobs – not the skinny look you see on Love Island. I thought the show could kick-start my career – maybe I'd get a fashion line – so I spent the £15,000 I had in savings on the surgery. I thought it was an investment in my future.
I've seen girls like Olivia Attwood go on to have great careers and make money, so I'd love to emulate that. Now, I love my new body, but it didn't work – I'm still not going to be on TV. I was saving for a house deposit. Now all that cash has been squandered, and I'm stuck wasting my money on rent."
Emily said she is "obsessed" with the show, and applied for previous seasons but never got a reply. In desperation, she messaged the Love Island Instagram page ahead of the 2019 season.
She told Closer Magazine: "I asked them to think about making me an Islander. I'm bubbly and good fun, so I'd be perfect. I've read about previous contestants suffering with depression afterwards, but I think I'm mentally strong enough, and I've got a great support network around me.
"I was so excited when I got a reply from a producer to say they'd look out for my application, as I thought it meant I might be in for a chance – they were so friendly."
Emily then decided to get surgery. She said she had seen other Islanders who had work done in the past, so believed it would "maximise" her chances of getting accepted.
She said: "I started researching clinics on Instagram, and came across one in Marbella that was recommended by a Geordie Shore star, so I rang them up." In March of that year, she flew out to Marbella to have the procedures.
All together, Emily Dorrell spent £15k on a boob uplift and reduction and a Brazilian butt lift. In the butt lift operation, fat was sucked out from her waist and put into her bum.
Emily did not make the Love Island 2019 cast list.
For all the latest Love Island  gossip and memes like The Holy Church of Love Island on Facebook.
Related stories recommended by this writer:
• 8,000 of you voted and now we can reveal the best Love Island couple ever
• Ranked: The filthy rich Love Islanders who are earning up to £60k per Instagram post
• All the Love Island stars who were already rich well before they went on the show