The story of Jack Renshaw: The ex-Manchester student and paedophile who plotted a murder
He bought a £54 machete and Googled how to stab someone to kill them
On first look Jack Renshaw doesn't seem like the kind of guy you'd find at a nightclub, let alone downing pints with the lads in his local Wetherspoons.
In almost every photo of him you'll see him in a suit, usually with a v-neck jumper, and fluffy hair, not dissimilar to your average student politician.
He has an innocent and nerdy aesthetic, and of his own account doesn't like to socialise much. In a Tab interview in 2014 he sheepishly said "I'm not a big one for meeting new people".
But on 1st July 2017, Renshaw walked into his local Spoons, where he had become a regular, excitedly ranting about a plan he'd just conjured up. Later on, in a nightclub, he approached a girl and told her "I'm a terrorist". Jack Renshaw had plans to murder an MP and a detective. He'd spent £54 on a machete, Googled "cutting the jugular artery" and wanted to do it the next week, he told the group. Renshaw, who was often openly homophobic, had just been accused by this policewoman of grooming young boys for sex.
This is the story of Jack Renshaw: The former Man Met student who has just been jailed for life for plotting to murder his local MP Rosie Cooper.
Jack Renshaw, the teenage BNP fanatic
From an early age, Jack's life was fragmented. When his parents split up, he moved from Skelmersdale to Blackpool with his mum, just up the North West coast.
Beyond the tower and fairground lights, Jack was gripped by the story of Charlene Downes. In 2003, the Blackpool schoolgirl went missing and her death was blamed on a takeaway boss. Despite rumours that Charlene had "gone into kebabs" and that young girls in the area went to takeaways for sex with the owners, the man was acquitted. The case, however, became a rallying point for the far-right in the area.
At a "Justice for Charlene" event, 15-year-old-Jack found some people he took a shine to. Tommy Robinson's EDL, who welcomed "dark faces", were too moderate. This was the moment Renshaw became fascinated with the far-right. So, against his mum's wishes, he joined the BNP. BNP boss Nick Griffin even offered Jack a work experience placement in Brussels.
A loner at uni who found mates in the far-right
By the time Jack left Blackpool in 2013 and arrived at Manchester Met to study Economics and Politics, he was well on his way to becoming the face of the young BNP.
But he didn't find many mates. In an interview with The Tab, he said he didn't go out of his way to socialise. In his own words,"I'm not a big party person".
He could just about tolerate his ethnic minority and gay flatmates, as long as he didn't deem them "militant homosexuals."
Sticking mostly to people he already knew, Jack's most notorious attempt to socialise at uni was going up to people in pubs and asking: "Have you given much thought to the Jewish question?" He also spent some time blogging. He wrote that Jewish people should be killed, and said: "This isn't a threat, but a promise."
In May 2014, as his first year was drawing to a close, he struck minor viral fame starring in a creepy BNP Youth video. It mentions the Charlene Downes case, trots out far right tropes, and Renshaw scowls to camera as he says: "Fellow British youth, who is responsible for the ongoing attempt to eradicate British culture and British identity?"
At the start of his second year, he stood for a local election, getting only 17 votes.
People had started to pay attention to Renshaw. In what he insists was a joke, he also wrote a bizarre Facebook status shaming his dog for licking other dogs' penises.
Unfortunately for Jack, all of this led to him getting spat at in the street, and his application for a BNP society at the uni was rejected.
Eventually, as his third year was about to start, the uni were investigating him for inciting racial hatred. In September 2015, he was kicked out.
Jack Renshaw needed something new, and a year later found it in National Action.
A new, secret neo-Nazi group
Soon after Renshaw started going along to their weekly meetings at the Friar Penketh Wetherspoons in Warrington, he became the face of National Action.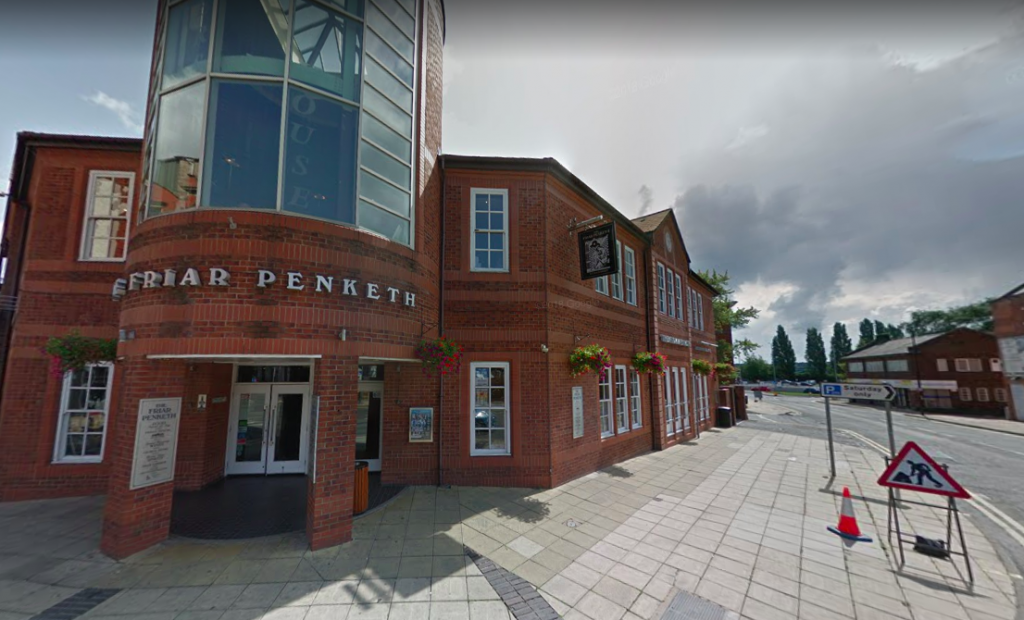 Unlike the far-right stereotype of fat white old men, National Action appealed with their youthfulness, so much so that they were nicknamed "National Acne". The neo-Nazi group were savvy, using secret chat apps. But they were also distinctly young, calling one of those group chats "PewDiePie fanclub".
Renshaw had found a group of like-minded men with whom he could discuss his passions over a pint – genocide, race war, and achieving a white Britain by any means necessary.
He went along to marches in their all-black uniform and trained with knives and boxing gloves.
When the MP Jo Cox was murdered in 2016 by a far-right loner, National Action celebrated it on Twitter. Imagine what an organised group could do, they wondered. This extreme public reaction led them to be banned by the government not long after.
The police investigation
During his time with National Action, Jack Renshaw gained a profile beyond weird Facebook statuses and viral videos. He gave a few speeches, including one to a gathering of nationalists where he said the problem with Hitler was that he "showed mercy to people who did not deserve mercy."
These were well-received by racists, but no so much by the police, who arrested him in January 2017 for stirring up racial hatred.
But an examination of his phone during his arrest found something more sinister. Using a fake Facebook profile, Renshaw had been grooming two boys aged 13 and 14. In the last year, he had offered one £300 to spend the night with him, and asked for pictures of both.
On 19th May, he was arrested again, and interviewed by DC Victoria Henderson. He told her she was accusing him of "the two worst things anyone could be – a homosexual and a paedophile." Jack's phone also showed searches for gay porn.
At his trial, Renshaw claimed his phone had been hacked by Hope Not Hate, an organisation who expose and disrupt the far-right, and were investigating National Action at the time.
Terrified of this being revealed, and of going to prison for child sex crimes, Jack Renshaw started looking into Henderson for a plan he was hatching.
Announcing the murder plot
It was a nice sunny day in Warrington, and Jack's National Action mates were sat outside at the usual Spoons. When he arrived at 7pm, it started raining. He told them he wanted to talk about something, so the group retreated upstairs to their usual round table by the window.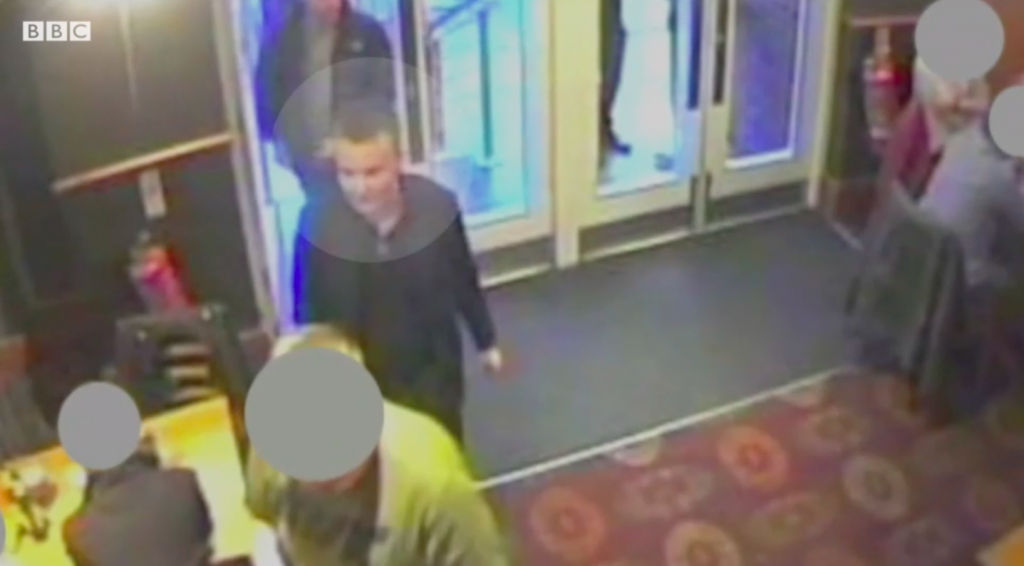 Once around the table, 22-year-old Renshaw started ranting about how the police were giving him trouble, and making out he was a paedophile.
Next, he revealed his plot. He planned to murder his local MP, Rosie Cooper. Then, taking hostages in a pub, he would demand DC Victoria Henderson come and talk to him in exchange for the hostages. After killing DC Henderson, Renshaw would run outside wearing a fake suicide vest and brandishing a knife, planning to die at the hands of armed police – "suicide by cop". Dying in a "white jihad" was, for Jack, better than being outed as a paedophile.
None of the group tried to stop him. Instead, they asked him if he'd rather kill Amber Rudd – a higher profile target but out of reach with her security detail. What about a synagogue attack? Children might get caught up in a synagogue attack, Robbie protested, but it didn't matter, Renshaw insisted "you just kill vermin."
He planned to carry the attack out the following week. As he left, Chris said: "don't fuck it up."
In a nightclub later, Jack – who said he enjoyed only the odd beer or whiskey – was "drunk and ranting". Plucking up the courage to go up to a girl, he said: "I'm a terrorist".
Preparing for the attack
His plan wasn't half-baked. To carry out the attack, Renshaw bought this knife – a £54, 19-inch Gladius machete, the Roman connotations not accidental.
He also Googled how to cut the jugular artery, and how long it took to bleed out.
An inside man
However, days before Renshaw wanted to carry out his killing, an informant in National Action stopped Renshaw's plan ever taking place.
One of the men at the Friar Penketh, Robbie Mullen, had been feeding information to Hope Not Hate.
Since April 2017, Robbie had been meeting his handler, chatting about Manchester United, going to Vietnamese restaurants, and passing on information about National Action.
Just like Jack, National Action were Robbie's mates, and he found it hard to leave. The initial plan was to expose National Action's general activities, but as soon as he learned of the plot, he told them.
Meanwhile, Renshaw was being charged with stirring up racial hatred. Police were also gathering evidence to arrest him for the child sex offences, but until then he was released on bail.
That evening, he posted on his "Jack Renstein" Facebook profile. He wrote "it will all be over soon" and posted a picture with the caption "a broken man is invincible".
The arrest and trial
Upon learning of the plot, counter terror police went after Renshaw. A search of his uncle's house found the knife he had hoped to use to kill Rosie Cooper. Two days later, on 5th July, he was arrested and charged with "making threats to kill".
A series of trials lasted over the next two years. He was convicted of incitement to racial hatred in January 2018 and sentenced to three years in prison. A trial that summer found Jack guilty of four counts of inciting a child to engage in sexual activity.
At a later trial, Renshaw pleaded guilty to the plot to murder, but on the question of his National Action membership, the jury were unable to reach a verdict. But he did explain his motive for the plot. He wanted to send the state a message – "if you beat a dog long enough, it bites".
A retrial last week jailed him for life, for a minimum of 20 years.
As he was led away to start his life sentence, Renshaw gave a Nazi salute to his supporters. One shouted back to him: "we are with you Jack."
Related stories: