The Inbetweeners are making a 10-year anniversary reunion show, so call an ambulance or failing that mummy
It's going to be a two-hour special
It's been ten years since Will shat himself in the exam and Simon was sick on that poor kid.
So to mark the anniversary of one of the most iconic British TV shows of all time, Channel 4 are making a one-off reunion show. And people are buzzing:
Will, Simon, Neil and Jay will reunite to create a two-hour special.
The episode will include never-before-told stories and behind the scenes footage, as well as contributions from celebrity fans.
It will also rank the funniest moments from the series to crown the Best Sex Moment and Best Ever Moment.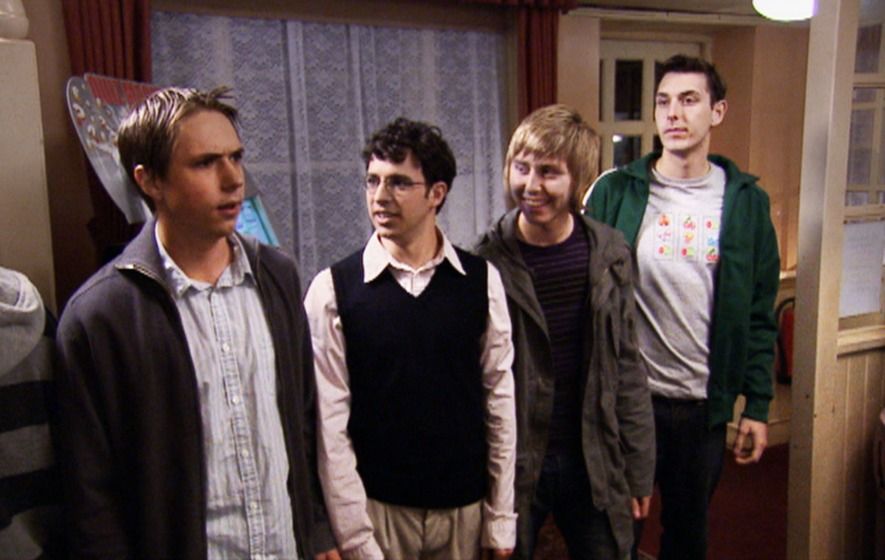 Tom Beck, Channel 4's head of live events and commissioning editor for entertainment, said: "Will, Jay, Simon and Neil spent years failing to sneak into the best parties, so I'm very pleased to throw one that they're definitely invited to. I just hope Will brings his Mum."
Co-executive producer Will Macdonald said: "The love for The Inbetweeners is huge, the kind of love that Jay would boast he's had many times – big celebrities, millions of viewers and loving fans from across the globe.
"And it's so exciting the boys will be back together to feel that love from all those people and enjoy it first-hand. What could possibly go wrong?"
The air date for the one-off Inbetweeners special is yet to be announced.