Everything that happened at Will and Kate's iconic graduation ceremony
Every student's biggest graduation fear is falling over on stage when receiving their diploma. But can you imagine how you'd feel if you were graduating with Will and Kate? You'd definitely prang out about falling over in front of the Queen.
And that's exactly what happened to hundreds of students graduating 13 years ago. In 2005, the future king and queen of England were collecting their degrees from University of St Andrews.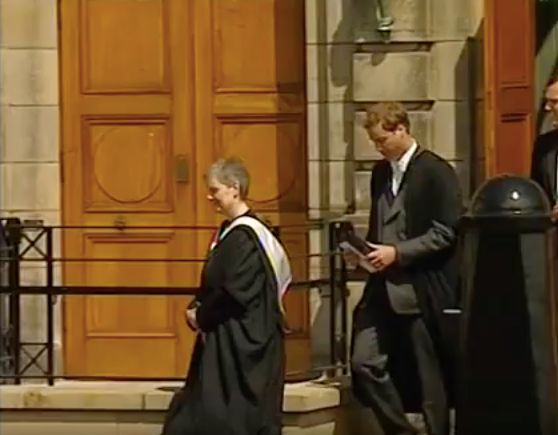 Prince William received a 2:1 in Geography and Kate collected a 2:1 in History of Art.
The pair studied at University of St Andrews in Scotland from 2001 to 2005. They had a tumultuous relationship during their uni years. Kate and Will moved in together during second year (intense) and also broke up, only to reunite shortly after.
Prince William, who is now formally known as The Duke of Cambridge, was yet to be given that title at the time. So he collected his degree under the name William Wales.
His then girlfriend, Kate, received her degree under her Christian name, Catherine Middleton.
Will's guests included Prince Charles, Camilla, Prince Philip and the Queen herself. And no, Wills probably didn't pay to have extra guests attend his graduation.
Even though the Queen saw Kate graduate, it would be another three years until they were formally introduced at Peter Philip's wedding in 2008.
By the time the graduation took place, William and Kate were rumoured to have been together for two years.
Watch the full video of Prince William graduating here:
Watch the full video of Kate Middleton graduating here:
Recommended stories by this writer:
• Where did all the royals go to uni? A serious investigation
• Parties, living together and a break up: Everything we know about Kate and Will's relationship at St Andrews
• Meet Amelia Windsor: Edinburgh fourth year and member of the royal family
• Prince Harry's 24-year-old cousin Louis Spencer is really fit, really rich and also really single