What the hell is the 'one love' pose and why is everyone doing it?
'That's out' for when The Lads™ are out out
Who is the most iconic character of the regional British club scene in 2018? The aggy bouncers who kick you out for no reason whatsoever (AKA you being a massive dickhead)? Or the faceless white male DJ in his twenties who won't stop playing Skepta's "That's Not Me" mixed with "Intoxicated" by Martin Solveig?
Plot twist, it's neither of these, it's the long-suffering club photographer, AKA the man tapped on the back a million times each and every night. AKA the man who has to put up with guys pulling increasingly weird poses in club pics.
There are the gun fingers (one or two handed) for the Ralphie roadman, the pointing at your mate like you didn't know he was there, and who could forget the rise and rise of the "shaka" pose, the purest expression of total "good vibes".
But now, as we hurtle through 2018, a new pose is taking the club by storm. The male raises his arm and extends his index finger into the air. Poise, balance, composure, this pose has it all.
Some people have called it the "One Love" pose, taking inspiration from the song by boyband Blue. Which would be the natural follow up to the "good vibes only" nature of the "shaka" pose.
But others have traced its origins back to uni cricket boys, culturally more relevant than ever, who hold their finger aloft in the way an umpire does when calling a batsman out during a match.
Joe Blight, who played uni cricket at Cardiff University, says the pose became a thing after doing it every Wednesday and Saturday in the SU.
He says the reason for the growing popularity of the pose is because of its simplicity, and that it offers the versatility of simple yet effective and offered the versatility required for both individual and group photos, as well as photo-bombing opportunities.
As time passes, the pose evolves and takes on a life of its own. The guy on the left of the photo is pointing his finger straight up, towards nothing in particular, with a solemn stare towards the camera, and is evidence of the proliferation of the uni cricket boys' current grip on our uni clubbing culture.
As for Joe, he took the pose all the way to TV show Pointless, and says he's please the pose has continued to be used even if some people are using it as the "One Love" pose, rather than it's original uni cricket boy roots.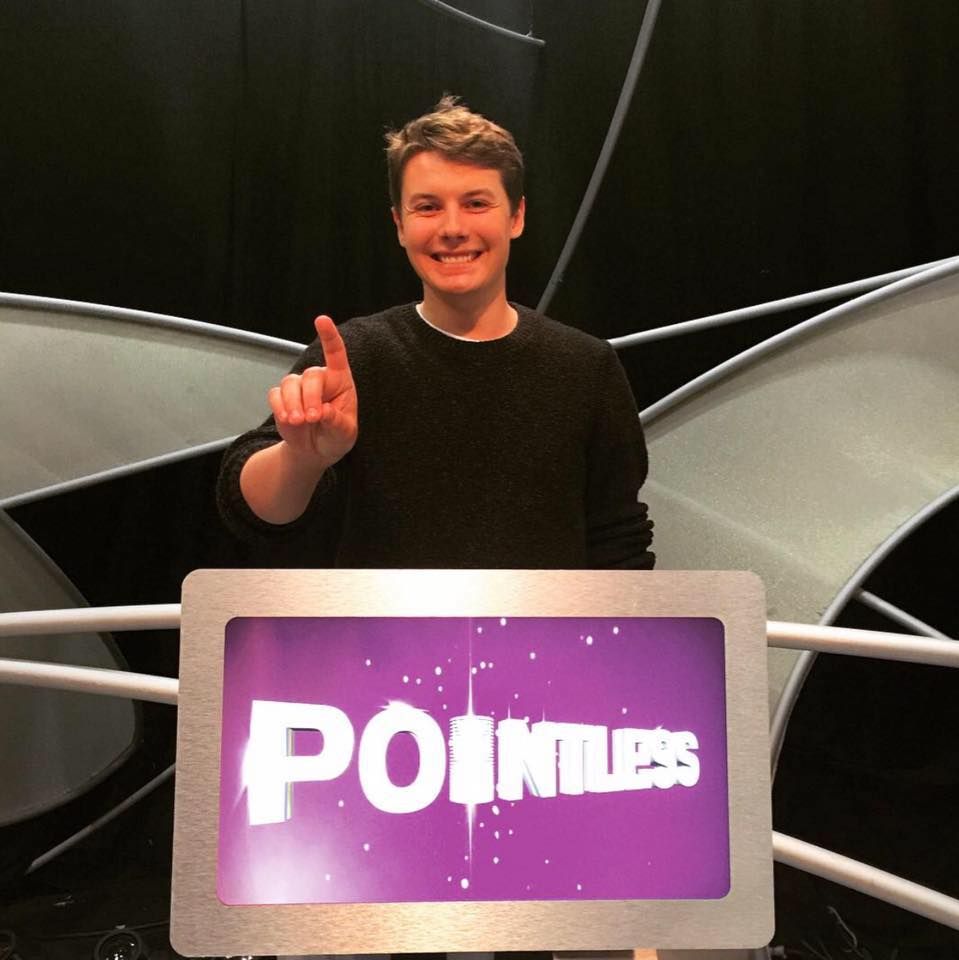 Related stories recommended by this writer:
● What the hell is this 'shaka' pose and why is every guy in every nightclub doing it?
● How to fit into every boy's uni sports team, in starter pack form
● An ode to the men who wear shirts over T-shirts in clubs, the heroes of our time