So Big Dick Energy is a thing, but what is it? And more importantly do you have it?
Yes, we have made a quiz so you can find out if you have it
When I woke up this morning I did not think I would be writing about Big Dick Energy today, because I didn't even know it existed. It is, however, most definitely a thing, and you'll be relieved to hear it doesn't actually have anything to do with Massive Wangs™.
So, what the hell is Big Dick Energy and, more importantly, do you have it?
What is Big Dick Energy?
The definition of Big Dick Energy can essentially be whittled down to this: it's a quiet confidence owned by a human, of any gender or identity, who does not need to proclaim it, they exude it naturally. It does not mean said human has a big dick – the concept is not tangible – they don't need to have a dick at all.
Big Dick Energy (BDE) comes from a now deleted tweet from Ariana Grande in which she alludes to the length (10 inches, I know wtf) of her fiancé Pete Davidson's dick.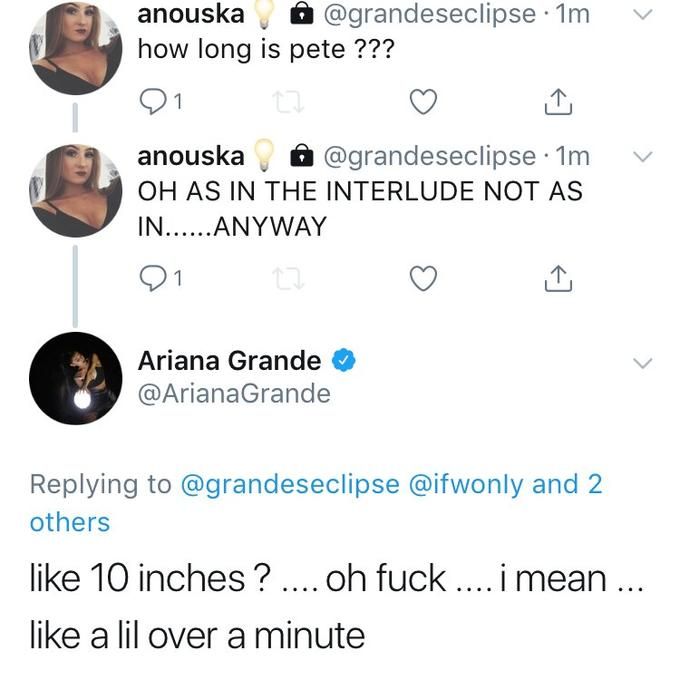 Another Twitter user then outlined that, while they had not seen Pete Davidson's dick with their own eyes, they could confirm he has an energy about him, a confidence that would imply the ownership of a big dick, without him necessarily having one. Very quickly it had a name – Big Dick Energy. And here we are.
To simplify this, I will explain who out of the Love Island cast has, or does not have, big dick energy: Wes, big dick energy (and not because he actually has one, because he exudes a serene confidence that draws you in); Adam, opposite of big dick energy due to his underlying insecurities as a result of toxic masculinity; Dani, huge dick energy because she knows her worth and doesn't try to intimidate anyone with it.
Remember Patrice from The Inbetweeners? He was one of the first incarnations of Big Dick Energy.
Other examples include Rihanna, who is like the queen of of BDE, everyone knows that. We've also decided that Gemma Collins is confirmed to have it, as does Thierry Henry – just one for the boysies.
Disclaimer: I would just like to point out levels of confidence or likability are in no way defined by the ownership of a penis, people of all genders can have Big Dick Energy. I am also a believer of the "it's not all about size, it's about how you use it" theory, to a degree.
Anyway, onto the good stuff. It's time for you, a lowly non-celebrity, non-islander mortal human to find out if you indeed have big dick energy. So here it is: the quiz to tell you.
Do I have Big Dick Energy?