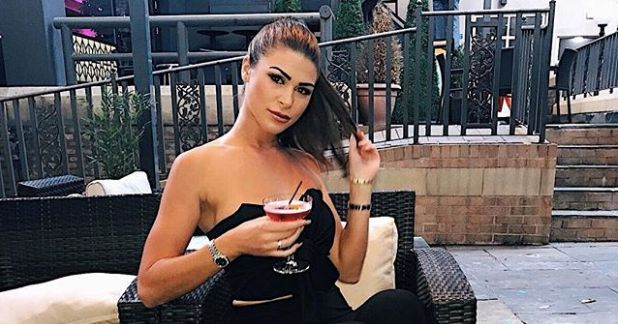 Meet the bitter exes of Love Island 2018 who could make an appearance on the show
Eyal was with a Made in Chelsea star and Laura's dated rugby players
Jack from Love Island's ex-girlfriend is heading into the villa, ready to cause a stir and putting everyone's fave Jani on the line.
It won't be the first time producers have bought in exes to spice the house up – in series one Jordan's ex-girlfriend came in to try and win him back, but it just resulted them getting into a big fight and her being booted out some 48 hours later.
It's all going very Ex On The Beach – but these are some of the begrudged exes of Love Island 2018 who could be making an appearance this year:
Claudia Proctor – Adam's ex-girlfriend
Claudia is a solid 14/10, lives in Newcastle and was going out with Adam last year.
They went travelling to Bali and America last year, and he even went to her graduation.
Claudia hasn't come out saying anything against Adam on her Instagram or Twitter, but she has been liking a few tweets regarding Love Island, like this retweet of a Sun article about Adam having Claudia's initials tattooed on him.
Adam told the Sun the pair broke up because she had developed trust issues due to him training and working out with other women for his job.
Jay Mihcioglu – Ellie's ex-boyfriend
Jay is a 29-year-old car salesman from Newcastle. Jay and Ellie broke up due to the nine-year age gap (sounds v Wes and Laura), but they reunited in March.
But Jonny told MailOnline that Ellie dumped him to go on the show, and that they were literally in bed together before she flew out to Majorca. He said: "She came over to my apartment and we spent the night together. We were in bed together just hours before she left for Love Island.
"I was speechless when she told me she was going off the next day and I said: 'Why the Hell didn't you tell me before? You're giving up on us for the opportunity of fame. I can't stop you going and I wish you luck but it's such a shock. It's madness.'"
He says she's just fame hungry, adding that he's "now history" to her – sad reacts only.
Keeley Maguire – Jacks' ex-girlfriend
Keeley was rumoured to be heading into the villa today. Her Instagram just went on private – so either she's fishing for new likes or is cleaning out her profile before heading on the show.
According to the Sun, the 22-year-old applied to be on Love Island but didn't make the final line up. An insider said: "Bosses know everything about the stars that are on the show and they're open about their relationship history.
"For the past few weeks there have been lots of discussions whose exes would make good TV and who would make the most impact. They are being lined up and talked up."
Ellie Jones – Jack's ex-girlfriend
Apparently Jack was with Ellie only DAYS before heading into the villa. Pretty pissed off by the whole sitch, Ellie's agreed to go in to the villa to try and win her man off Dani.
Friends told the Sun Online: "She said that after seeing Jack on TV, she got in in touch with the show and asked to go on. She wants him back and will go in there trying to get back together with him. It's bad news for Dani as Ellie and Jack have a lot of history." Here we go!!!!
Nena – Josh's ex-girlfriend
Josh was with his ex-girlfriend called Nena for SEVEN YEARS before they split up in January.
Speaking to OK! Online she said how her and Josh had been together since they were 18, but split because of cheating – they even have a house together. Nena said: "We own a house together, we've got pets together, but now it's basically been confirmed that he spent the whole time cheating on me. He cheated on me with multiple people".
Another one of his exes, Ex On The Beach star Kayleigh Morris, said he didn't tell her he was going into the villa, but instead to Russia to watch the World Cup, lol. She said she knew something was up when his social media followers started shooting up and he got a blue tick on Instagram.
Tina Stinnes – Eyal's ex-girlfriend
After she was kicked off the show in series two and went on to get a part in Made in Chelsea, Eyal and Tina Stinnes dated.
They were together for six months 2016, but then broke up when Eyal had to go to South Africa for some modelling work.
She told new!: "He was leaving to go to South Africa to do some modelling work and before he left he said that he thought he liked me more than he actually did. And that was that.
"I didn't speak to him for a while and then I noticed he had a new girlfriend so I messaged him to make sure there was no overlap."
Sam Strike – Dani's ex-boyfriend
One of Dani's last relationships was with one of her dad's Eastenders co-stars. Sam Strike, 24, played Danny Dyer's son on the show, and is now a Hollywood actor.
Sources claim the pair are still friendly despite breaking up. Sam advised Dani against going on Love Island, saying "it's the wrong move for her."
Sam's Insta is on private, so here's a pic of Danny Dyer and Sam on Eastenders:
Laura's ex-boyfriends
Laura's been linked to a singer called Dane Bowers, who I haven't heard of either, but also rugby player Max Evans who she dated eight years ago.
According to the Sun, she was left "heartbroken" by Michael Poole, another rugby player. It was rumoured she and Michael were engaged to be married, however ITV2 responded saying Laura has never been engaged, or married.
Alex's ex-girlfriends
Alex has lead a relatively private life before entering the villa, saving lives and all that. But OK! Online reported one mystery 23-year-old who matched with the doc on Bumble said he was "a bit of a player", and always boasted about how much money he had.
She said: "He got a little bit cocky, he knew he had money, even though he wasn't quite high up or anything… He was always sending me pictures of things that he thought would impress me, like his car and nights out with his friends."
More stories this writer would recommend:
1) Jack's ex confirmed to be entering the Love Island villa to cause drama
2) Enough is enough: Samira isn't unwanted, she's a victim of anti-blackness
3) We carried out a full investigation to find out which of the Love Island cast smoke