Boys, this is how you should behave while getting a blow job, by girls
You're lucky to be here, mate, so don't ruin it now. If your dick's in someone's mouth, there are certain unspoken rules that you boys clearly haven't heard. So, in come the disappointed girls to tell you the rules loud and clear.
We wouldn't have written this if you didn't need it, so get your notepad out and get revising because exam relief shagging season is almost upon us and we want you on your best behaviour.
Here's what the girls had to say:
Don't push my head down if you want a blow job
If you want one, just ask. Nicely. That will at least give me the option of saying no. When boys do this, we tell our friends about it. And then no one will want to fuck you.
Stop pushing my head so far down my throat it's practically coming out the other side
We get it, you like to be deep throated. But we'll get there in our time. Do not shove my head down whilst i'm sucking you off, the end result won't be pretty.
Give me attention too
Don't get so obsessed by the fact that your dick's being sucked that you completely forget that there is a naked girl wanting to cum too. Grab my boobs, finger me – or you know, reciprocate in a 69er. Thanks x
Make some noise
Come on boys, a little groaning, dirty talk or simply tell us how much you love it will work wonders. Sometimes we need a little distraction from the grim suction and slurping noises.
Don't take all year long
You might want a 30 minute BJ, but we certainly do not want to be sucking you off for that long. Our jaw hurts, we start to gag, our breathing goes out the window – just have a bit of consideration for us please. You might be living the dream lying there taking it all in, but we're down there cramping up and struggling to breath.
Don't start thrusting
We've got our rhythm and routine down. We're going fast, then slow, then teasing you at the top for a bit. We know you'll like it! So stop manically thrusting because it's putting us off our tried and tested method.
Don't make us keep going until you're about to cum
No doubt you'll ask to have sex there and then because apparently foreplay is over. The sex will last for approximately two minutes, and you'll deff say "that was great", even though it definitely was not.
Please don't ask for us to keep going "a bit longer" when we've gone way over full-time
Three tears have fallen down my face from gag reflex and I don't think I'll be able to chew for the next week.
Don't expect us to be able to deep throat if you have a big dick
You may be blessed with a big dick, but I'm not blessed with a cave for a mouth.
Don't EVER attempt to take our video or pic without our consent
You deserve for your dick to be bitten off if you do this on the sly and put it down your sadboy WhatsApp.
Tell us when you're about to cum
Give us some warning so we're not taken by surprised when you shoot your load in our mouths
And if you're going to cum, ask if you can cum in our mouths
Look, sometimes it's fine, but sometimes it's not. Special occasions like birthdays and Christmas are usually a given, but don't expect us to want to literally drink your semen every time.
If you really want to cum elsewhere, like our boobs, ask nicely
Saying "can I spaff on your tits" isn't the happy ending I was personally hoping for.
Never ever cum on my face without asking
How would you like a gunky eye????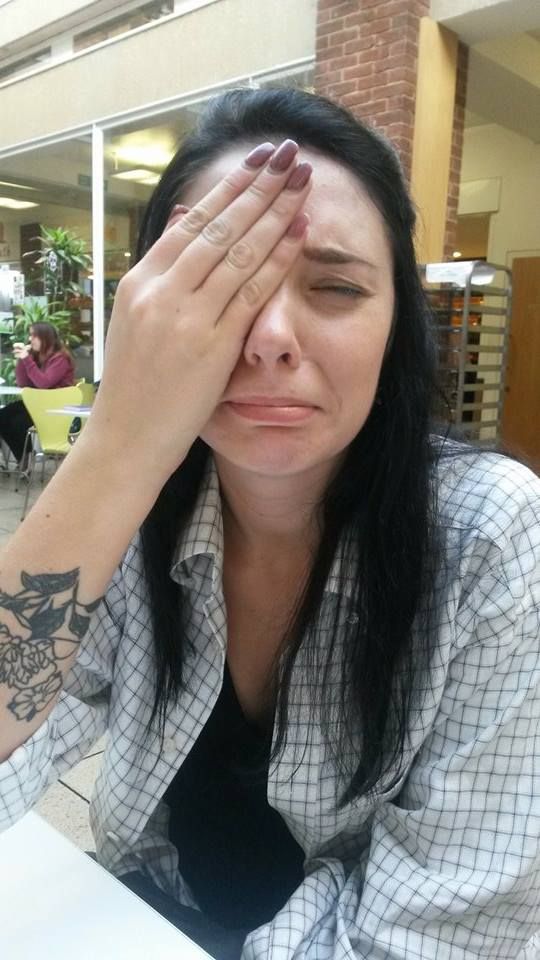 Give me direction
Faster, slower, with a hand job, playing with your balls, sucking your balls – just tell me what you want.
After you're done, if you haven't made the girl come already, do it
My turn, my turn!
Don't make me feel like I'm asking for too much if I ask you to reciprocate
Selfish prick.