Vote for the UK's most eligible bachelorette
Nominations have been flying in to crown this year's most eligible bachelorette on campus.
These gals are the sweethearts of the city, the BNOCs on campus, the girls who walk into lectures and make everyone's head turn.
But somehow, they're all single?!?! Vote below to decide who is the most eligible bachelorette in the UK.
Cyd Ashbridge, Psychology, Durham
All Cyd requires in a man is that he's "tall tall tall", so if you're under 5"8 you probably won't be dating this Durham gal any time soon.
Gabby Martin, Fine Art, fresher, Newcastle
Gabby claims she can fit three dicks in her mouth at once – which is nice. Her best chat up line is "what kind of Uber are you, long rides or short?", and her preferred date destination is a visit to a Christmas market for a warm hot chocolate.
Maia Henderson, third year, Geography and Sociology, Brookes
Maia is the social sec for Brookes Lacrosse team. She's also been described as a pocket rocket, and literally everyone down the Cowley Road is confused as to why she's still single.
Aimee Lambert, fresher, Marketing, Newcastle
Aimee hails from Surrey and lives by the inspirational motto "5 foot 8 and always late". She studies Marketing, and her super interesting fact about herself which would no doubt excite any potential date is she has "really naturally curly hair" – wowzas! Her perfect date is a picnic somewhere, and to lure you in her go-to chat up line is "if you were a chicken you would be impeccable."
Anna Orchard, third year, Biological Sciences, Brookes
Anna is the president of Brookes touch rugby and is "always on the ball, both on and off the field". She's half Italian, and her nomination states that "studying biology gives her a good, anatomical knowledge of the body".
Francesca, third year, Business Management, Edinburgh
Francesca would describe herself as "classy, not trashy", but only drinks strawberry daiquiris, claiming "if it's not frozen, don't bother." Her best physical attribute is her smile, and she'll sack any boy off who doesn't pay on the first date.
Katey Jackson, Geography, Durham
Katey is "single and ready to tingle", and backs herself in describing her personality as "fit and flirty". She'd love a man who looks like Heath Ledger, or someone who is tall, dark and handsome – so basically anyone.
Lucy Ramsey, fresher, Sociology, Newcastle
This Leicestershire lass has size 3 feet but a size 8 personality. According to Lucy, her ideal date includes a jacuzzi, copious amounts of gin and a box of jonnies. She's ready to find love, letting the boys of Newcastle know she's "single, and ready to lead you on for the next two to six months."
Katharina Toma, second year, Law, Brookes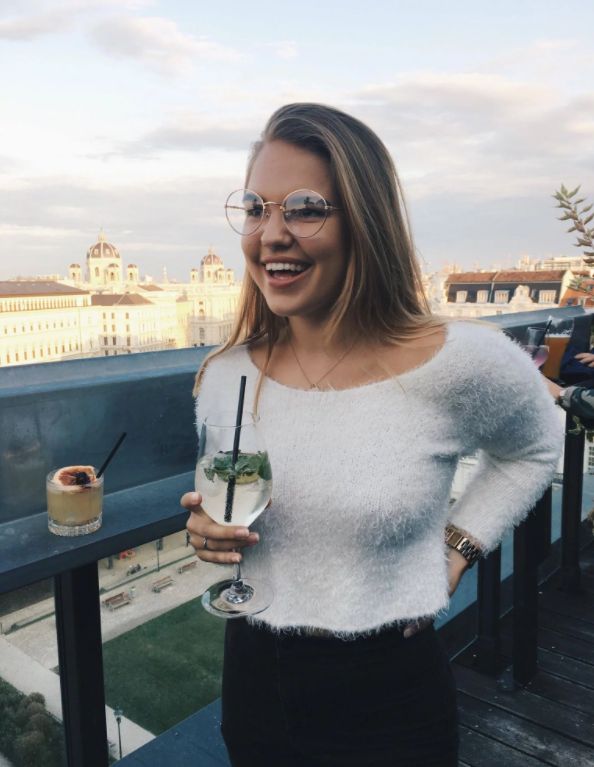 Katharina is from Austria and has been described as mega extra by her friends. She's the full package, with "a great face, peachy ass and a banging Instagram", according to her mates.
Izzy Hassett, Theology, Durham
"Vanity before morality" is Izzy's saying, so if you're fit but have no morals, hit up Izzy now. She likes a man who can splash the cash with "deep pockets" to take her out on the town.
Alex Bullock, Media, Communication and Cultural Studies, fresher, Newcastle
Alex is from Manchester, and told The Tab Newcastle a weird fact about herself is that her fingers look like chodes. Her ideal first date hits all the main Ps: punting, picnic, prosecco and porn, all in that order. And look at her eyes!!! They're so blue!!!!
Alice Gollins, fresher, Anthropology, Brookes
Literally all Alice's nomination said was: "Alice is a northerner who wants someone to go south", so I'll leave you with that thought x
Sarah Chadwick, fresher, Nursing, Newcastle
Sarah claims she "couldn't be anymore single", and this may be due to her favourite chat up line, "do you believe in love at first sight, or should I walk past again?" She's a thrill seeker, and loves dates which involve anything to do with food.
Adri Silva, fresher, Hospitality, Brookes
As you can probably tell from this high-quality picture which makes your profile pic or Insta feed look crap Adri is a model from Spain. Guapa!