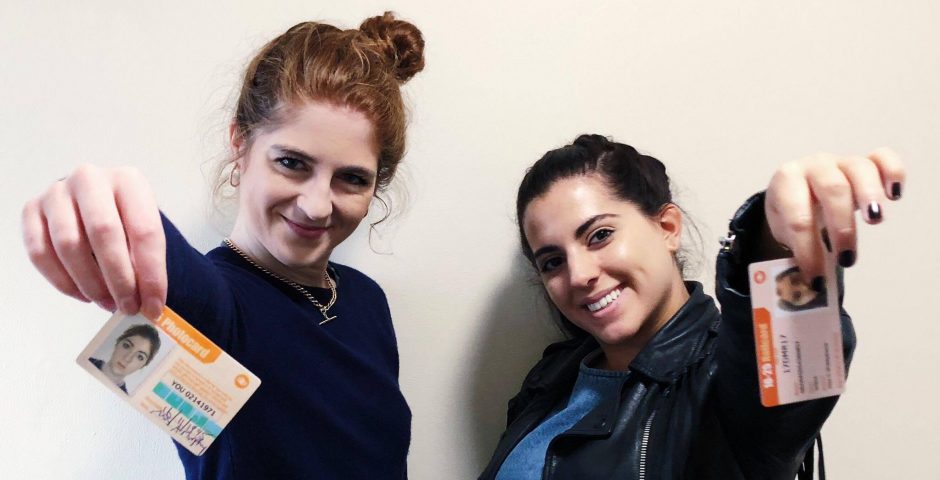 The new 26-30 discount railcard is becoming available for all
And it will cost the same as the old one
A new young-adult railcard is coming, which means we don't have to worry about turning 26 anymore.
In spring, 10,000 were released following a trial across the Greater Anglia network, but now the card is being made available to all four million 26-30-year-olds in the UK.
Modelled on the 16-25 railcard, it will also cost £30 and get railcard holders up to one third off ticket fares.
However, in contrast to the 16-25 railcard, there will will be restrictions on peak-time travel in order to not overcrowd already busy peak-time train carriages during rush hour.
It will coincide with a rail fare hike of nearly four per cent at the beginning of 2018.
Some people think it's a way of covering up the real problem, which is the high living cost for young people in Britain today.
Your policies have left an entire generation behind, struggling to get on the housing ladder and living more precariously and indebted than their parents – so what do you offer them? A railcard. 😂

— Matt Turner (@MattTurner4L) November 21, 2017
And some believe the Conservatives are desperately trying to please the young voters who didn't vote for them in the snap election:
£10 minimum wage from age 18 and no university £9,250 fees or another 5 years to buy a £30 railcard? Feel the Cons need to do a bit more to lure younger voters from Corbyn

— Kevin Maguire (@Kevin_Maguire) November 21, 2017
Whether you love it or hate it, any discount is a discount. And I'll take it.
Related stories recommended by this writer:
• I tried to eat and drink my way into making a profit from a first class train ticket
• Who is the Scouse hero who paid £159 for a student's train ticket?
• Scouse hero who paid £159 for student's train ticket has been found