These are the important differences a girl and a guy will experience on the same night out
Guys just don't get how easy they have it
Going on a night out should be really simple. You get drunk, have fun with your mates and nurse your hangover the next morning. For guys, this is what a night out is like. It doesn't matter if you're too smashed – there's always another night.
But for girls it's a completely different story. You'll face never ending inconveniences throughout the night. No matter how big or small they may be, you'll soon learn you can't ever truly relax.
Constant, if often insignificant, threats coming from men stop your guard from ever really falling. Whether it's at the bar or on your walk home, you just don't know what will happen. Girls are so used to their nights being like this, it's in their second nature to expect the absolute worst. Every single time.
The night goes as follows:
GETTING READY FOR THE NIGHT
Boy: If I wear a clean shirt and brush my teeth, who knows, maybe I'll pull.
Girl: Am I wearing too much make up? Do I look fat in this top? Can I have both my legs and boobs on show, or am I just going to receive unwanted attention?
I really hope that guy isn't there tonight, he got a bit handsy with me last time. If he is, I'll make sure to avoid him at all costs.
AT THE PRE-DRINKS WITH EVERYONE
Boy: Right. I need to drink as much as I can now, so I can save money when we get to the club.
Girl: Drinks will be so much more expensive when I'm out, but I also need to make sure I'm not too fucked, so I can look after myself.
QUEUING TO GET INTO THE CLUB
Boy: If I don't get let in, it might be because I'm too drunk. That's annoying, but I'll just go, get some chips and walk home. Maybe a mate will come with me in solidarity, but no worries if not.
Girl: I desperately hope they let me in, because I'm too drunk and scared to walk home in the dark on my own. And no one else will want to come back with me.
GETTING A DRINK AT THE BAR
Boy: Why do girls always get served first? I've been standing here for ages after managing to squeeze my way to the front. That bloke is doing his best to try and shove me out the way, but I'm going to hold my own.
Girl: Standing in a queue at the bar is shit. And it's even less enjoyable, when I'm pretty sure, there's a random man stood behind me, touching my arse.
This tall, dark stranger has offered to buy me a drink, if I refuse I'll look rude and stuck up, but if I accept does that mean I have to hang out with him for the rest of the night? Hmmm, he might expect me to get with him.
ON THE DANCEFLOOR
Boy: Maybe you'll have to keep your really drunk mate from getting kicked out but mostly it will just be about having a good time.
Girl: I'll cover my drink with my hand as I walk through the crowd so no-one is able to slip anything in it. Oh great, there's a creepy guy hovering behind one of my mates, now I'll spend the next ten minutes shielding her from him until he loses interest.
Okay, he's not getting the message because he's now trying to grind on her. Time to try and slip away into the loos or to "find our other friends", in hope that he never finds us.
AFTER YOU'VE JUST PULLED SOMEONE
Boy: If it goes well maybe we'll go back together later.
Girl: Can I trust him? Should I go back with him? Does he live close? How will I get home in the morning? Is he a creep?
I remember the last time I slept with someone in a sports club. The whole team found out and wouldn't stop going on about it for months.
LOSING EVERYONE IN THE CLUB
Boy: I'll just go and chill in the smoking area, message the group chat to find out where everyone is, or wander around until I find someone.
Girl: "Fuck. Where is everyone?! I'm so fucked, no one is answering the chat. How am I going to get home??"
LEAVING THE CLUB EARLY IF YOU'VE HAD TOO MUCH
Boy: Yep, I've slightly overcooked it. Oh well, time to go home. I'll get a kebab on the way back to help my hangover tomorrow morning.
Girl: Oh fuck, this is bad. This is reeeeally bad.
I'll have to convince someone to leave early with me as I can't leave by myself in this state. I can't walk home alone so I'm just going to have to tough it out.
My housemate has pulled and the other one has gone home early with her boyfriend. She promised she would go back with me tonight! I swear this happens every time.
GETTING HOME WHEN YOU'RE BROKE
Boy: Taxis are expensive, I'll just get the bus or walk probably.
Girl: Here I am again. Queuing for a cab, to spend the money I don't have. Missing the last bus wasn't clever but it's so stupid that it comes at 1:30am.
If only I could do what boys do and walk home by myself, without the fear of being assaulted or abducted on the way.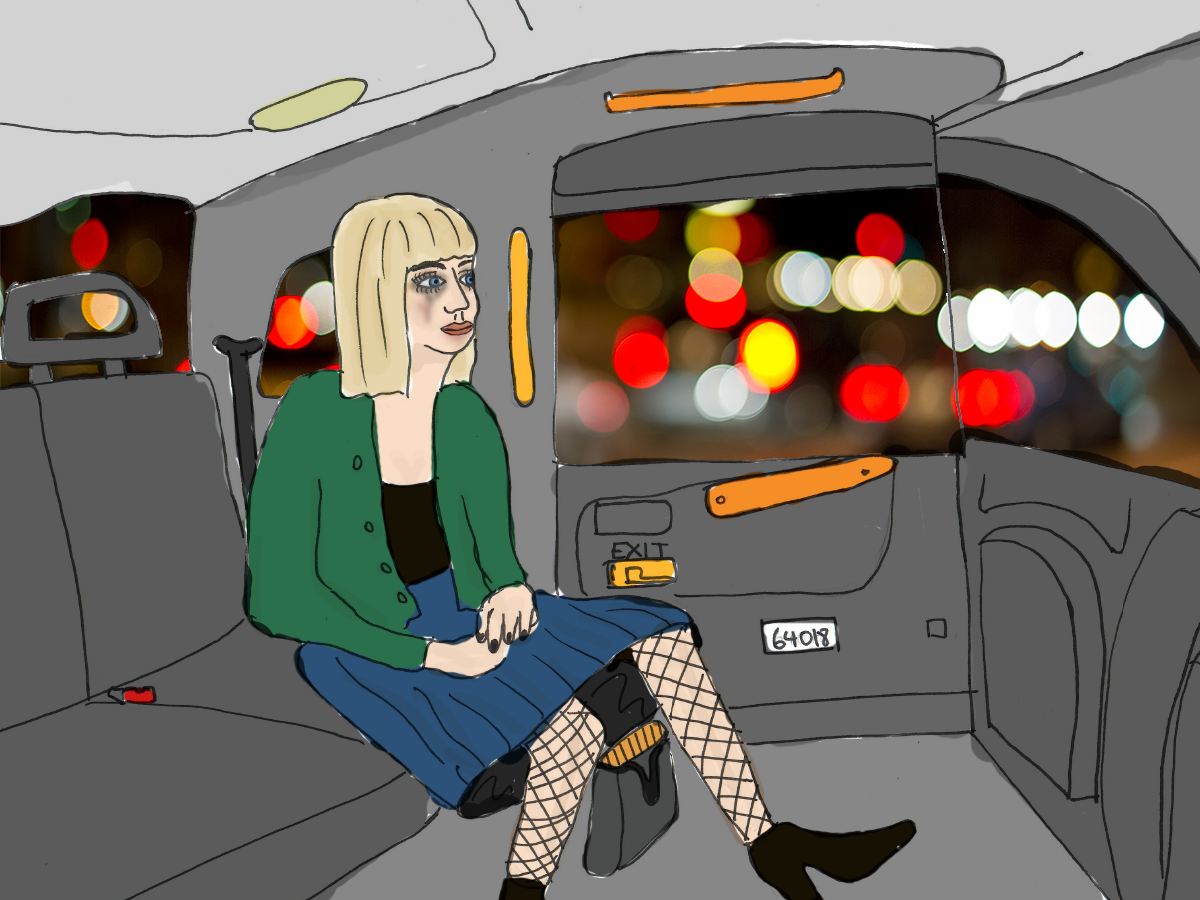 TRYING TO KEEP IT TOGETHER IN THE TAXI
Boy: Hopefully the taxi driver doesn't want a chat, I really can't be bothered, I'm too drunk for this shit.
Girl: I've heard horror stories about taxi drivers. What happens if my phone runs out? What if I don't get dropped off right next to my house and I have to walk? What if I fall asleep? Wait why is he turning down this road, that's not the right way. Why is he turning this way? Oh, no I recognise this road now. Phew. I've got the keys ready in my hand, I'll just hand him the money and quickly run to my front door.
Guys don't get how easy they have it, because these are the little things they would just never consider.