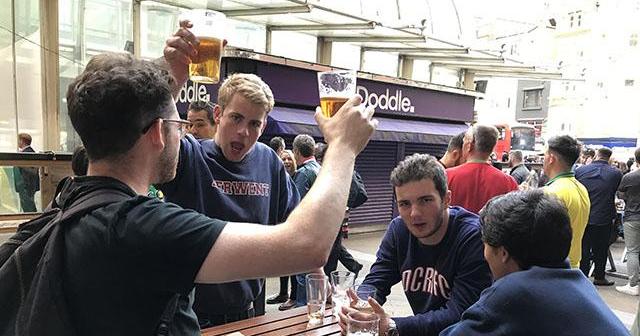 Spoons are cutting all their prices for today, and today only
As if it wasn't cheap enough already, Spoons are cutting their prices by 7.5 per cent today, Wednesday 20th September.
All food and drink will be discounted in England, Wales, and Northern Ireland. At every Wetherspoons pub.
Well, except Scotland, that is. Only food and soft drinks will be cut-price there.
Why on Earth would they do that, though? It's part of National Tax Equality Day, a protest against the higher rates of VAT paid by pubs compared to supermarkets.
Tim Martin says the discount is the "amount which customers would save if VAT in pubs were lowered permanently." Pub chiefs reckon doing so permanently would create 78,000 jobs.
"For example, the total price of a meal and drinks, for a customer, would be reduced from £10 to £9.25"
Spoons will be part of over 15,000 pubs cutting their prices today