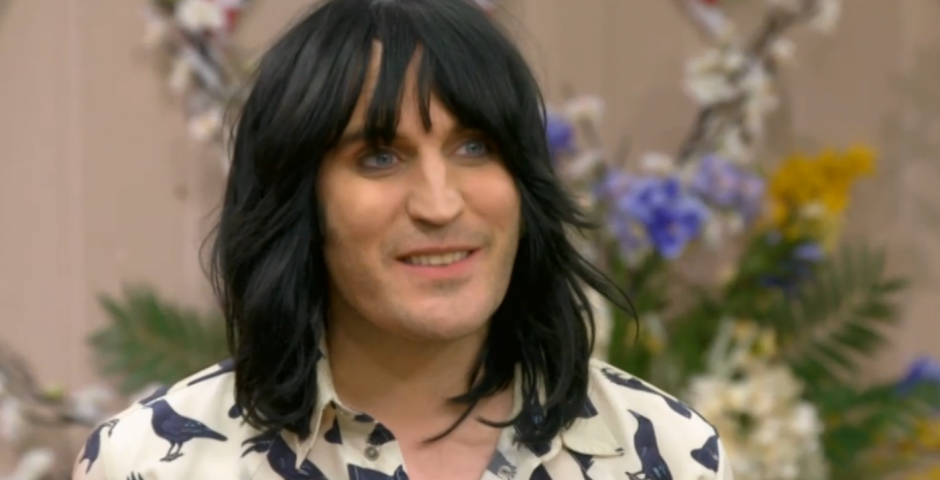 Help me doctor, I think Noel Fielding is fit and I'm not sure what to do
Move over daddy Paul Hollywood
The Great British Bake Off returned to our screens last night, with not only 12 new contestants but three new presenters. Whilst the newbies sweated into their mini rolls, the updated Sue and Mel – Noel Fielding and Sandi Toksvig – bumbled around trying to make light of baking disasters and soggy bottoms.
But I wasn't looking at the half-bakes, that guy from Edinburgh's beautiful face, the decorative designs or that stupidly realistic bread and sandwich creation. No, I was gazing at Noel Fielding and thinking "wait wait wait, is Noel Fielding fit?"
Now hear me out, it's definitely a statement which will take time to sink in. Yes, he looks like he's just raided Oxfam and turned up to the tent after a night out in East London. He looks dishevelled, a bit unclean, and has hair which could've acted as stunt double for Professor Snape…is he a sexy raven? He has such an un-symmetrical face, sometimes it's hard to figure out if you're looking at a cheek bone or the end of his nose.
Oh, and he's 44.
It's hard to pinpoint what it is about him that makes him so attractive.
The good thing is, I'm not the only one:
Is it because he's not really anyone's normal type? He doesn't fit the tall, dark and handsome bill. He doesn't have blonde hair, a body carved by the angels (this can only be deciphered from the slenderness of his legs) or a tan.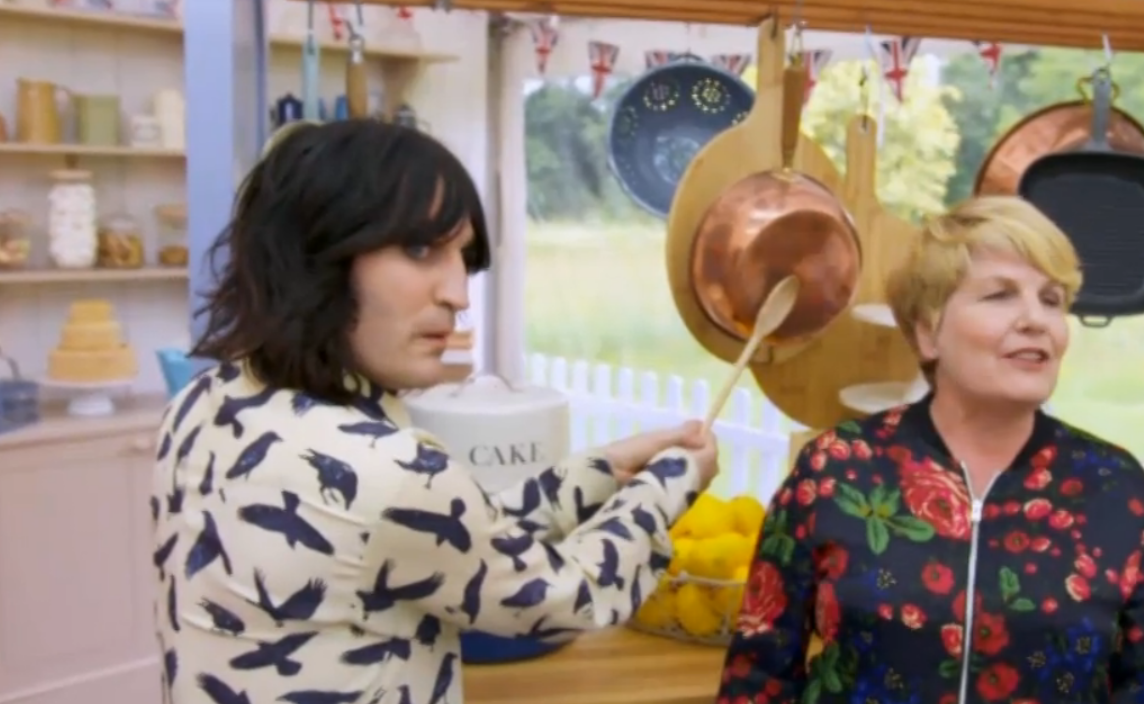 But maybe it's because he doesn't possess any of these things, making him some eccentric mystical creature who looks like he wears women's clothes and fancy dress on the regular, sprays lavender perfume before reciting the entirety of the Jabberwocky. Maybe it's because he's so the other way, we're all noticing his unique attractiveness.
Or it could be his sense of adventure, like when he ate a marigold and said it "tasted like a clown's nose".
There are no answers. In a similar vein to the problem of evil, the reason why Noel Fielding is hot AF will never logically be answered. What is for sure is however, is that daddy Paul Hollywood's days are done.