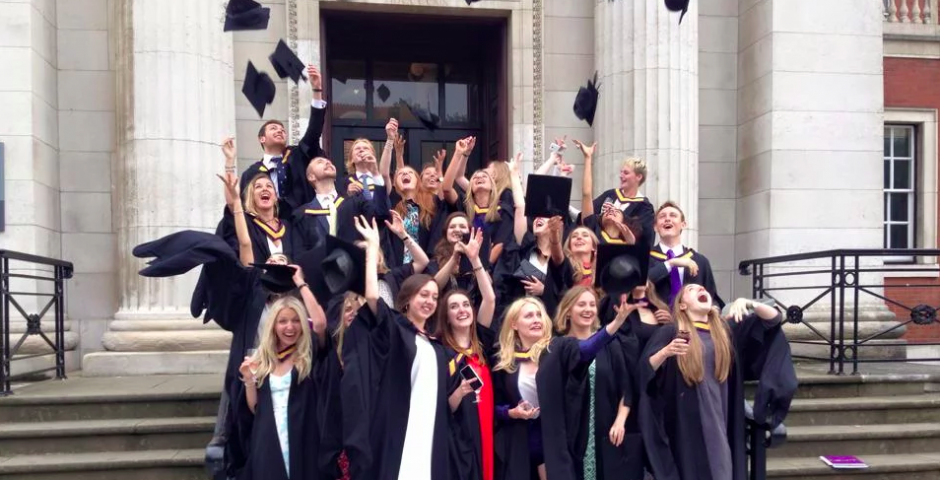 More students are now getting a first than a 2:2
Guess we're all a bunch of geniuses
More students are now earning firsts than the dreaded 2:2.
Figures from 2015-16 reveal that 21 per cent of graduates got a 2:2, while 24 per cent achieved a first.
88,890 students got firsts, a record number.
The figures, released by HESA and analysed by the Press Association, also show that the proportion of students earning a first has skyrocketed in recent years. Last year 24 per cent of students got a first, but in 1994 only seven per cent of students made the top grade.
Imperial and Surrey handed out firsts with Oprah-like abandon, with over 40 per cent of students getting top marks. Although some have called it grade inflation and given little credit to hours spent in the library, students we spoke to disagree.
Dan, who graduated from Cardiff with a 2:1 says "from what I've seen, students who receive firsts are the ones who have put in the most effort. University courses are still as difficult as ever. Students are working harder because of an increase in tuition fees is putting pressure on them to perform."
"Just because more people are getting firsts, we shouldn't diminish the effort that those people have put into getting those grades. A first is great, but some people choose to get a 2:1, sometimes it's not worth the extra push," says Diyora, who recently graduated from Warwick with a 2:1.
Reid, who just graduated from Cardiff with a first, agrees that getting the top grade takes effort. "I wouldn't say I dedicated all my time to getting a first, uni wasn't my be all end all, but I wouldn't say getting a first was easy," he says.
If you're going to be in £50,000 of debt, you may as well have something to show for it.