These are the UK's worst MPs who voted to raise tuition fees, want to bring back fox hunting and love Brexit
And it's not looking good for the Tories
Fox hunting, tuition fees, same-sex marriage, abortion, refugees, disability cuts and of course, Brexit – seven issues that have dominated British politics over the last decade. Personality aside, we've taken a look purely at how politicians have voted on these topics to create a list of the UK's most morally reprehensible MPs. They are the politicians who feel we shouldn't be working with other countries to help reunite refugee families. They are the politicians against the decriminalisation of abortion. They are the politicians who believe the UK to be better off amputated from Europe. They are the politicians who think that same-sex marriages should be illegal.
Oh, and they are also the people competing to run our country.
Peter Bone, Conservative, Wellingborough
Brexit-backing Peter Bone has represented the constituency of Wellingborough since 2005, earning a spot on our list for voting against same-sex marriage after describing it as "completely nuts" in an interview in 2012. He has also consistently voted against legalising abortions, supporting the suggestion of cutting the time limit to 12 weeks. Nice chap.
Julian Brazier, Conservative, Canterbury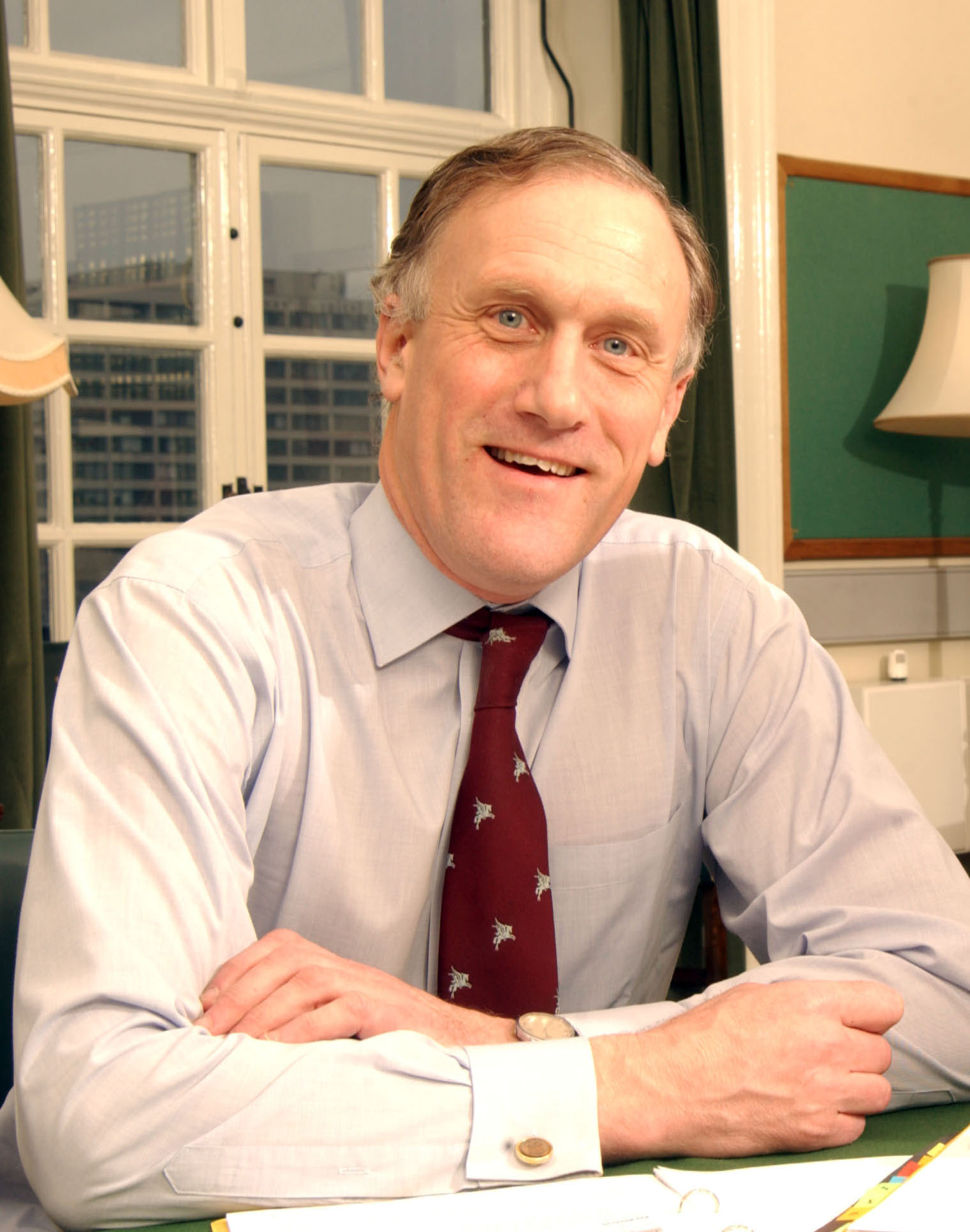 Julian Brazier, Oxford University graduate, has held a seat in Parliament since 1987. As I'm sure you'll agree, another lovely man who, since then, has voted to legalise fox hunting, raise the university tuition fees cap and stood against legalising same-sex marriage.
Simon Burns, Conservative, Chelmsford
Simon Burns, MP since 1987, has represented his constituency of Chelmsford for 30 years. But, it's not 1987 anymore. His policies on same-sex marriage and abortion remain dated, having voting against the legalisation or decriminalisation of these issues in the past. He voted against paying higher benefits to those with disabilities that render them unable to work a full working week too.
Bill Cash, Conservative, Stone
Pro fox hunting Bill Cash is another longstanding Tory MP (there seems to be a trend here). He has voted against the decriminalisation of abortions and last year placed himself in the minority of MPs when voting for Britain to leave the EU to secure a place on the list.
Liam Fox, Conservative, North Somerset
Before becoming an MP, Liam Fox worked as a GP after studying medicine at the University of Glasgow Medical School. Another politician to be in favour of fox hunting, he voted against making it a criminal offence in 2004. He has also voted not to legalise same-sex marriage and was eager to cut disability benefits.
Mark Francois, Conservative, Rayleigh and Wickford
Finally, someone who has not been an MP for over a few decades: Mark Francois. You would think, then, that his ideas may be a little more up to date. Well, you'd be wrong. Since 2001 he has voted in favour of keeping same-sex marriage illegal and only this year voted against the delegalisation of abortions. Oh, and he gained publicity last year with his Brexit campaigning and subsequent vote to leave the EU.
James Grey, Conservative, North Wiltshire
The votes that James Grey has made in Parliament to earn himself a place on the list of worse MPs include wanting to keep fox hunting legal, raise university tuition fees, cut benefits for people with disabilities who can work only shortened hours and not to legalise same-sex marriage in the free vote in 2013.
Philip Hollobone, Conservative, Kettering
After working in a number of professions, including a voluntary teacher and part of the territorial army, 2005 bought a career change for Philip Hollobone as became the MP for the Kettering constituency. Here, it would be nice to say he drew upon his 20 years or so of life experience to make some good decisions. Sadly, he didn't. He voted in 2010 to raise tuition fees, in 2013 to keep same-sex marriage illegal and in 2016 to leave the EU.
Greg Knight, Conservative, East Yorkshire
A firm Brexit voter, Greg Knight made the news recently for his bizarre campaign song featuring his own music from a band of four MPs – aptly named MP4. However, even this could not eclipse the fact that in the past he has voted against both the decriminalisation of abortions and a ban on wild animal hunting.
Stephen Metcalfe, Conservative, South Basildon and East Thurrock
Stephen Metcalfe has been a Tory MP since 2005. It was his consistent voting against the legalisation of same-sex marriage, combined with his belief in reducing money given to those with disabilities who cannot work a full week and his votes to raise the upper cap on tuition fees in back in 2010 that placed him on this list. How very kind of him.
David Nuttall, Conservative, North Bury
David Nuttall seems to have achieved an impressive feat, having only been an MP since 2010, but still managing to cast enough arguably bad votes to place him on our list of the UK's worst MPs. This has included his votes not to decriminalise abortions, whilst keeping things like fox hunting legal. A keen support of Brexit, he believes that the UK with "thrive" outside the EU.
Owen Paterson, Conservative, North Shropshire
A Cambridge graduate, Owen Paterson's place on this list has been secured by a culmination of many of his opinions. His votes in Parliament demonstrate his pro legalisation of fox hunting and raise in university tuition fees views, and his against the decriminalisation of abortions and legalisation of same-sex marriage beliefs.
Jacob Rees-Mogg, Conservative, North East Somerset
In March this year Jacob Rees-Mogg stood alone in being the only MP to vote not to work closer with Greece and Italy to support the reunification of unaccompanied refugee children with their families. He really was the only one to say no to the proposal.
Bill Wiggin, Conservative, North Herefordshire
Bill Wiggin has been an MP since 2001, during that time voting against marriages of same-sex couples, against a hunting ban on wild animals and against the decriminalisation of abortion. However, the one thing he didn't vote against was Britain leaving the EU.
Finally here are the runners up. MPs whose decidedly questionable voting left them ticking four of our boxes:
Adam Afriyie, Conservative, Windsor
Peter Aldous,Conservative, Waveney
David Amness,Conservative, West Southend
Andrew Bingham,Conservative, High Peak
Bob Blackman,Conservative, East Harrow
Cripsin Blunt,Conservative, Reigate
David Davies,Conservative, Monmouth
Cheryl Gillan,Conservative, Chesham and Amersham
Robert Halfon,Conservative, Harlow
Daniel Kawczynski,Conservative, Shrewsbury and Atcham
Oliver Letwin,Conservative, West Dorset
Ian Liddell-Grainger,Conservative, Bridgewater and West Somerset
Peter Lilley,Conservative, Hitchin and Harpenden
Jonathan Lord,Conservative, Woking
Anne Main,Conservative, St Albans
Matthew Offord,Conservative, Hendon
Mark Pawsey,Conservative, Rugby
John Redwood,Conservative, Wokingham
Henry Smith,Conservative, Crawley
For clarity, these are the free votes we've used to build each candidate's record:
Hunting Act [2004]
2010 reforms to the Higher Education Act [2004]
Marriage (Same Sex Couples) Act [2013]
2017 Ten-Minute rule Bill, Abortion Act [2017]
Children and Social Work Act [2017]
European union (Notification of Withdrawal) Act [2017]
Disability Employment (Gap) Bill [HL] 2016-2017