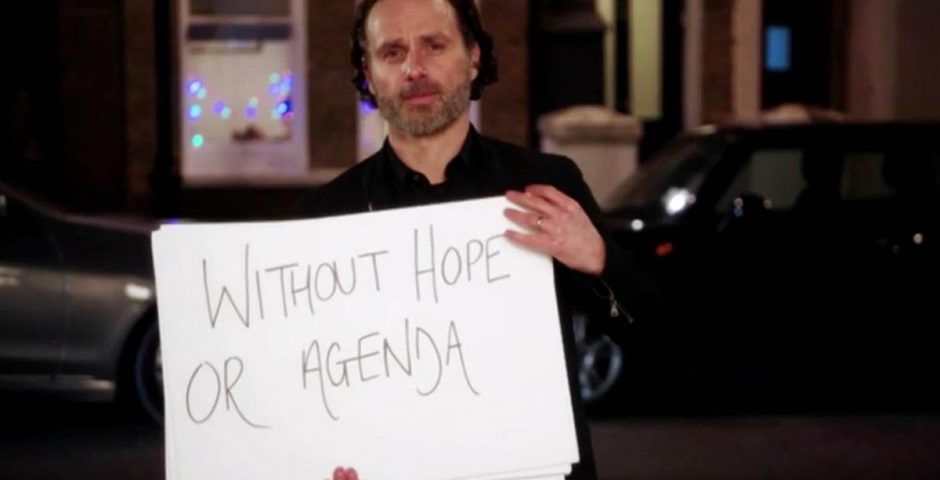 There's a new trailer for the Love Actually sequel which proves categorically that this creepy guy has not learned from his mistake
I'll admit that I'm not a huge fan of Love Actually. Something about the cheesy, Richard Curtis rose-tinted London just doesn't ring true – probably mostly because of Andrew Lincoln's character, who shows up at the doorstep of his married and definitely uninterested friend to proclaim his love for her with pictures of dead people.
But that's also the cornerstone of the whole movie, so it kind of makes sense that it's what the BBC have gone for in the first teaser trailer for the new mini-sequel, Red Nose Day Actually.
OK sure, Andrew Lincoln looks like the years may have matured him, with all the undead slaughtering and the carefully curated beard, but in fact they have done nothing, because here he is again, on a doorstep with his posters, presumably still pining over what he can't have.
Or perhaps Kiera Knightley will have ditched her husband by then and fully embraced the leering charms of his friend. We won't know until March 24th, I guess.