Etsy's finest selection of 'babe' themed merchandise
Because your babes deserve the best
Christmas is well and truly over but gift-giving seemingly never ends and it can often prove to be quite the task; finding a gift for someone that is both something they'll like but equally something that no-one else will have thought to buy them is easier said than done, no matter how well you know them.
So, to help you in your search for the perfect present (to your friends or to yourself, who are we to judge?), here is some of the best babe themed merchandise Etsy's marketplace has to offer. Because not everyone has the babe patch just yet.
Let's start with one of the more obvious choices: clothes.  What better way is there to show your commitment to the babe cause by brandishing it across your chest?  And besides, everyone needs a go-to sweatshirt to hide inside every now and again.
Why stop at your torso, though? Here's a thought: for every one of those MAGA baseball caps in circulation at any one time, let's make sure there's at least two of these to counteract it.
For something a little less obvious, a pin is always a good bet: backpacks, denim jackets… you name it, a pin will probably improve it.
An ideal way to make your dorm at university seem a little less generic and a little more you is by filling it with pictures of people and things close to your heart, i.e. being the independent woman you were put on this earth to be.
Or, for those who prefer something more homemade (or simply need a way to procrastinate), a craft project never goes amiss.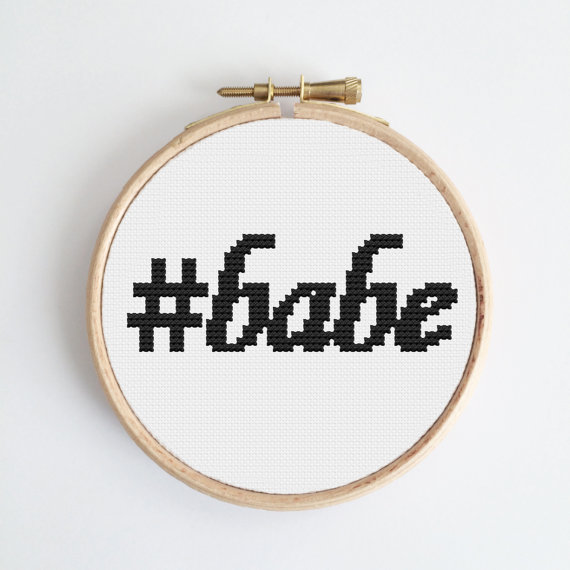 Even in this era of email, WhatsApp and Snapchat there are occasions in which only written correspondence will suffice, which is precisely where these Babe Zaharias stamps come in handy.  Sending off a job application has never looked so good.
After a long day of fighting the patriarchy, sometimes a towel is needed to wipe away the tears of your conquered misogynists.  This should do the trick.
And let's not forget the importance of looking after yourself.  That said, surely your morning coffee would taste a little better out of a babe mug?
And you'd probably sleep better with your head resting softly upon a babe pillow.
Finally, if you're still not quite convinced by any of these options, go for the scented candle.  You can never go wrong with a scented candle.