An ode to Lucy Watson, the eye-rolling feminist queen of MIC
Lucy Watson. How do I begin to describe Lucy Watson?
Lucy Watson is flawless. I hear her ever-changing length hair is insured for £10,000. I hear she does commercials for Puma. Her favourite movie is Mean Girls (probably). One time she met Spencer Matthews and he took her to France for lunch. 
When Lucy Watson first erupted onto our screens in the fourth series of affectionately named "structured-reality" TV show Made in Chelsea, the female contingent of the Chelsea clique immediately deemed her "easy" for daring to speak to more than one of their boys and war was declared. The MIC girls not liking a new, attractive girl? Unheard of.
However, the girls eventually came round and saw her for what she truly is – the Queen of MIC. This is why they were absolutely right to do so.
She takes no prisoners
Her no nonsense, say-it-to-your-face approach baffled the poor Chelsea lot. Wh-what? You don't bitch in whispers about your enemies to people that you know will inevitably circulate it back to them and then wait until a public event to have it all out with them? You actually say what you think to people's faces? When they can hear you? Madness.
Frankly, the main reason Lucy Watson is the true MIC heroine is because she actually tells people what she thinks of them, and serves some very necessary home truths which the others are too busy slinking around each other and giving enough fake smiles to break a jaw to do.
Especially in a world where it is constantly reinforced that if you're an outspoken woman with opinions you're not afraid to voice you're automatically a bitch, Lucy Watson breaks boundaries and we must protect her at all costs.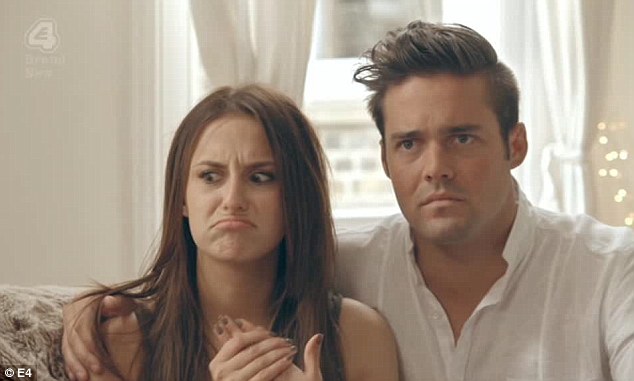 Her vegan activism 
Lucy decided to become a vegetarian when she was only six years old after being taken to see a slaughterhouse on the working farm she grew up on. She has stuck by that ever since and became a fully fledged vegan in April of this year. She's also become a PETA campaigner and regularly campaigns against such practices as wearing fur, which is a pretty popular trend on MIC.
Lucy's used her platform for good, appearing in campaigns to promote vegetarianism and against the Down Feather industry. She regularly posts images of gorgeous vegan food on her Instagram, busting myths that vegans can only eat leaves and do not get the nutrients they need. Even if you don't agree with veganism, at least Lucy is standing up for what she believes in and is using her MIC-found fame to promote issues in the animal products industry.
Her new cruelty free make-up range
Lucy's latest project is her cruelty free make-up range Basic Bitch Cosmetics, which is PETA approved. This means that none of the products have been tested on animals unlike a lot of the big name brands on the high street such as MAC, Revlon and Maybelline (cry). At the moment, the brand features three gorgeous shades; Errrday, a nude for every day use, Queen Bee, a strong red and Peach Perfect, a to die for peach shade and Lucy's signature. Slap on a bit of Queen Bee and pretend it's the blood of your enemies a la Lucy.
Her facial expressions
Quite easily my favourite part of any MIC episode, Lucy Watson's facial expressions should have their own Hall of Fame. From the lip curl of disgust to the smile of pure hatred, here are just a few of my favourites.
And, of course, this line:
ICONIC.
Although our beloved Queen has now left MIC for bigger and better things, you can still catch her blonde counterpart Tiff in her escapades with mini Thompson Sam. But it's just not quite the same without this: