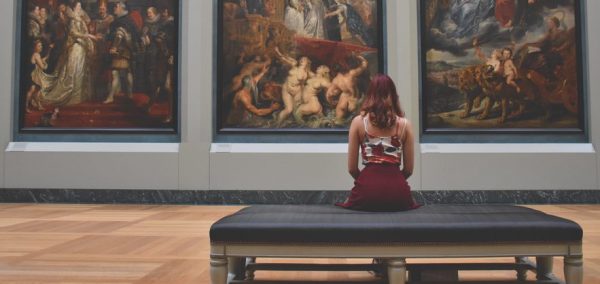 Hallelujah! Art History A Level could be saved after all
Still looking grim for Archeology though
The future wasn't looking great for Art History and Statistics A Levels, but last night they were offered a last minute lifeline when ministers ordered exam boards to come up with a "rescue plan" to save the subjects.
Edexcel's owner Pearson is now expected to develop new A Levels in both subjects. Ministers in the Department of Education were furious at the AQA's plan to remove the subjects by 2018, so have asked their rival exam boards OCR and Edexcel to take over the design of new A Levels in Art History, Archeology and Statistics.
But the future of Archeology remains unclear because of the "specialist nature" of the subject. This year only 369 people took Archeology A Level, while Art History and Statistics only had around 800.
Ministers also agreed with plans to get rid of other A Level subjects including General Studies, Critical Thinking, Engineering, Health and Social Care, Home Economics and ICT.
Rod Bristow, president of Pearson in the UK, said: "We are exploring with the government whether we are able to pick up some or all of these subjects. It is not yet certain we will be able to do so but we are happy to explore this.
"We understand the importance of offering these subjects to maintain the subject choices available but we must ensure they are technically viable."