A girl's guide to enjoying porn, by girls
Newsflash: women watch porn, and they fucking love it. In a world where adult entertainment has too often been represented as only being accessible to men, it's time we break the stigma and claim loud and proudly that yes, we also like to have a bit of a visual aide to accompany our wanks, and it's a totally healthy habit.
But if you've never experimented with the world of porn, it can seem rather intimidating, especially for young women. Let's face it, there are some pretty gory videos out there that will completely rob you of your arousal and make you never want to have sex again. But the beauty of the porn industry nowadays, and its immense accessibility, is that it's full of choices and you can find videos for all tastes and preferences.
So why not give it a go? At the end of the day, sexual pleasure is essential in keeping a healthy life-balance. It can help deal with a ton of negative emotions such as stress, anxiety, depression, and being able to tend to your own sexual needs and desires is a form of empowerment. Pornography can bring plenty of positives to your sex life, it can of course be a sexual stimulant but it can also be educating and a way of experimenting with some of your sexual fantasies.  
So for those of you out there in need of a porn-awakening, here are some words of wisdom from porn-loving women on how to use it to your full advantage.
Don't be afraid to category-hop
"When I first started watching porn I actually started watching lesbian porn as it's all about the female pleasure, so really, what I was looking to see. From there, I moved on to watching videos where guys' heads are either blurred or completely cut out of the frame. It spared me from watching gross men having sex and gave me the possibility of imagining them to be whoever I wanted them to be, therefore reliving some of my fantasies.
"I know there are some "women-friendly" porn categories out there but I don't actually think that's necessary. If I ever stumble upon a video I don't like I just turn it off and move on to the next one. Sometimes it can totally ruin my masturbation-session, but the truth is that I like my sex quite rough so I enjoy some of the rougher videos (as long as there is some cunnilingus in there.)
"I've also recently discovered massage porn, it starts off innocently and it's very sensual which I like. Then the guy slips it in and the girl usually likes it, if she doesn't I switch the channel. I don't mind seeing the guy's face in it because they're always young and hot Italian stallions. Totally recommend it." [Amie]
Soft porn still counts as porn 
"I only really watch the 'for women' or 'romantic' categories on porn websites. Theoretically I hate that there's a 'for women' category; it's a shame they can't just make more porn videos in which women are treated as decent human beings and aren't being forced to choke on massive cocks. But still, I think I go for the softer videos because I'm afraid of being put off by some of the more hardcore ones.
"For me to actually start watching porn and masturbating on my own was a massive step, I wasn't always so in touch with my sexuality and it took quite a bit of work. Watching porn definitely has liberated me sexually in many ways, even though I still don't think I'm at the level of some of those incredibly sexual girls, I do feel like I'm a lot more in control of my own sexuality now."  [Charlotte]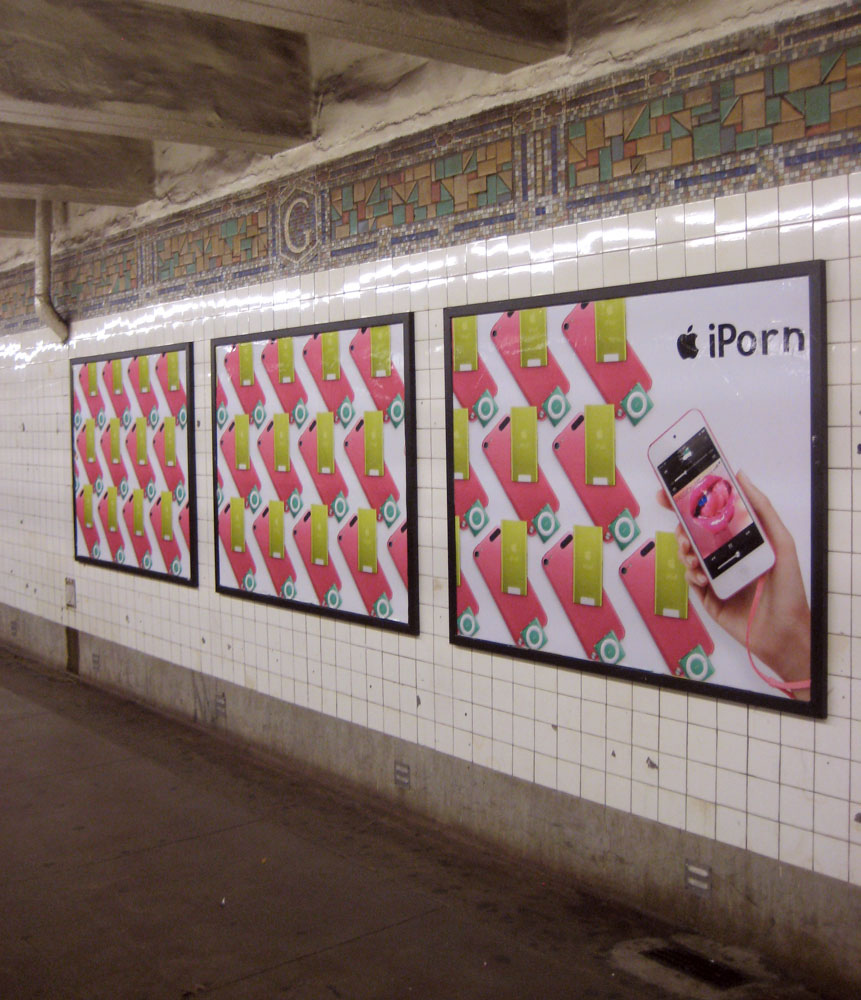 Try the threesomes
"Babysitter threesomes. It's all about the babysitter threesomes. I think, as most girls, I started off by watching lesbian porn because all I wanted to see was someone going down on a girl. Eventually, I started wishing there was a bit more man in there so I moved on to threesome videos and it changed my life. I've never actually had a threesome, and now I kind of want to, but don't know if I'd actually have to balls to go through with it.
"But I love threesome videos, with two girls that is, because it's very much about the female pleasure and then you have a bit of cock that comes into the picture. I hate threesome videos that make it all about the guy and the girls going down on him, I switch it off when that happens. Recently discovered babysitter threesomes, and something about a younger woman being seduced by an older married couple just really seems to do it for me. I'm struggling to watch any other kind of porn since I discovered it." [Emma]
Weird stuff can sometimes be good stuff
"My favourite categories are BDSM, Bondage, anything where the man is a dom and the woman is a sub. I find it empowering because personally, I love aggressive men and I have a very aggressive dominating personality in real life, so something about a man taking control in the bedroom makes me feel empowered. Also when the woman is tied up, there isn't much she can do, so it really is all about her sexual pleasure.
"I also like watching porn where there are whole story lines leading up to the sex, I usually find those videos on websites where there are movie clips from actual movies, not traditional 'porn clips' so the acting is much more realistic. I think girls should click on links on porn websites that they find 'weird' or 'intimidating' because I believe everyone has this subconscious sexual side that they don't know about until something like porn triggers it.
"Once you find your fetish or what turns you on, it's great and you can pleasure yourself so much better." [Gigi]
Watch with a friend
"My boyfriend and I actually watch porn together. Pretty sure it was my suggestion, which was received with a large smile and an equally large boner. Usually, it's when we're both already horny and started fooling around. We only really watch lesbian porn. I think it's because him watching a guy have sex while I'm there is a bit weird for both of us.
"We both get off to it, and it enables me to subtly give him some tips and hints as to what I enjoy during foreplay. It's actually made our relationship so much more sexually open and frivolous. We'll now often send each other links to videos that work for us and it's made me so much more comfortable to suggest new erotic ideas or fantasies I want to try out." [Alex]
Now do yourself a favour, go watch some porn, and thank us later.