What's the best worst nightclub in the UK?
The one you go to every Friday is in here
There are some clubs you take for granted. The grimy ones, the smelly ones, the ones where they'll play non-stop Pitbull and you'll complain every time you have to go – yet still go every week.
Yes, these are the UK's undeniable Shite Clubs: and although you'd rather be bopping along in a warehouse or getting papped in a place no-one else has heard about yet, you know these are the clubs you'll regrettably end up in when all your other options are spent.
But which is the best one? We've whittled down your Pryzms, your Liquids, your Infernos and Popworlds and Klutes, to give you the chance to vote on the best Shite Club in Britain. So without further ado, let's see the contenders.
Choose your area:
Scotland, Wales and Northern Ireland
London
Fabric, Farringdon
A quick Google search for top clubs to go to in the big smoke will unveil Fabric. A staple part of the London scene, you'll see it on Rinse FM posters, hear it mentioned on Radio 1 and know that it even releases albums off its record label.
It doesn't matter. You'll go, expecting big things. Which is what you'll get. Massive corridors, even bigger bouncers and staircases that make you think you're in a casino. You'll get nervous going through security scanners akin to Heathrow Airport, almost enough to get you to pay the £20 entry. And stood facing into the perspex shield, normally reserved for Post Offices in Essex that get held up at gun point, you dare not say no.
It's a superclub without the big room feel. It's just gargantuan. Don't lose anyone, you'll never find them in the sea of paralytic tourists. You can't take any good narcs either, they'll find them and take them off you. You'll be home by 3am.
Piccadilly Institute, Piccadilly Circus
For a first experience of London clubbing, Piccadilly Institute is almost enough to put you off the entire practice for life. A queue is normally guaranteed, and this is a club in the very heart of London, so you know that the drinks prices will be impossible unless you work at a Magic Circle law firm.
Next you'll realise A. how sober you are (all those delicious supermarket pres gone to waste), and B. you are completely alone, your friends having vanished to another one of the club's seemingly endless rooms. It's 12:30. You stalk to the nearest bus stop/nearly break your phone's screen tapping for an Uber and enjoy the views of London at night on the way home infinitely more than your brief, sobering experience of central London's premium nightlife.
Mahiki, Green Park
If the medieval practice of trials by ordeal existed in the 21st Century, they would be carried out in Mahiki. Everything about this pit of despair makes you want to burn it down: the bouncers who try to turn you away because you're wearing sneakers, the Eurobrats posing in their Maseratis outside and the hateful bar staff serving ostentatious treasure chest cocktails to brittle low-level aristos.
At some clubs, you might have to duck bottles thrown by battered squaddies but here you have to contend with actual officers, squaring up to you in their red mess jackets — the worst kind of stash.
If you stay long enough, you'll feel the shattering of an illusion that clubs frequented by poshos and princes were in any way fun, but with any luck you'll be on the next bus home, marvelling about how such a small club could fit so many chinless wonders inside.
XOYO, Shoreditch
Went to uni and found yourself a bit didn't you. You've dabbled with some pingers, but your septum isn't quite falling out. You've only just bought your first oversized Ralph Lauren shirt because your Dad's wardrobe just didn't prove fruitful when you had a little dig around before fleeing the nest. You'll be going to XOYO then.
Faux-chic decor like the neon sign you see as you enter the basement, standing out like a parody of a Dutch strip club, elevate it beyond your usual dingy basement in Dalston. Drinks are your usual price, but what hits you the most is the suspicion when you ask for your third bottle of water and the atmosphere which still clings onto being a student night.
And forget it if you fancy a smoke to catch some fresh air. What can only be compared to an Asda trolley park, covered in fishing nets to stop the pigeons landing on you, the smoking area takes the crown for one of the worst in London.
Raffles, Chelsea
Last time we went to Raffles, Joey Essex was there, baffled and flanked by bouncers. Promised posho DJ Alex Mytton didn't show up. A girl in the loos, inevitably named Flossy, told us she was starting uni at Durham next month because: "I couldn't go to a party uni, it would ruin me."
Dotted with ruddy-faced Home Counties youths, the sparse dance floor only forces you to come face-to-face with your own mortality. Hey, at least a G&T is only £9.50.
Infernos, Clapham
"Come here and drink K2s, they're like VKs except they're £4.50", it whispers: "Don't worry about the cleaners in fluorescent tabards litter-picking as you try to get in thrusting range of the girl from halls you never stopped gunning for."
Infernos straddles the odd boundary between being the cheesy clubs from Durham, Exeter, Cambridge and Nottingham blended into one godless wasteland, and the "grown up" London club which charges £10 entry and lets you come straight from work, Tokyo businessman-esque, in your sweat-stained pinstripe suit and sip champagne with Gavin from Accounts.
If you work in PR and don't have any interesting friends, this is where you'll go every Friday or Saturday for the next eight years until you find a dull QBE drone to marry and make boring kids with before moving out to Hertfordshire and sending them to the same uni you went to. Infernos is full of people who made the Tories win the election. Do you want to go clubbing with them?

The South
Winkers, Chalfont St Peter
When having a BBQ in the smoking area isn't the weirdest thing about your club, you know you're onto a winner. A Bucks "treasure" located, for some reason, on a farm, Winkers is where you made your Thursday night memories dancing to a mixture of the Macarena and S Club 7 in the cheese room while sipping on a VK.
You'll have no problem getting kicked out for throwing up, so long as you don't get it on the carpeted floors – but remember to take your chewing gum out of your clutch before you go in, because the bouncers will just chuck your Extra Ice in the bin. For some reason, having fresh breath is banned.
Casino, Guildford
As the legend goes, plans to build a legendary casino in Guildford were scuppered by council bigwigs – but the name remained, and another type of legend was born.
But at some point, the fantasy wears off – you realise that paying £8 to see Dappy make a half-arsed public appearance while you spend all your Saturday job money on those weird J bombs they serve in a glass that looked like a timeturner from Harry Potter isn't worth it.
Sure, in year 13 you may have had a few good MNGs that ended in Tuesdays in the common room smelling of cheap house vodka but now, when you're back from uni, you see it for what it truly is: a grotesque caricature of regional clubbing.
Oceana, Watford
What is there to be said about Oceana Watford? There's never been anything quite like that vast, cavernous bunker where your vision was always obscured by a weird sweaty smog and endless couples necking each other on the dancefloor.
With a select clientèle of Herts Sports Science students, 30-year-old milfs and plumbers called Gary, Oceana really is quite tragic. The VIP room is where you'll find the worst of the bunch – overeager estate agents blowing a week's wages on a bottle of Veuve to impress the sixth formers who are pretty enough to get the wristband, after arriving at 10:30 to get in for free through WooWoos.
When it dawns on you that you paid £10 for entry, you realise it's probably time to stop doing this.
Batchwood, St Albans
There's nothing quite like your first visit to Batchwood – and if it was a Baby Batch, you'll probably remember it quite clearly. The rambling Hollywood Hills stretch of Batchwood Drive, the Gatsby-like opulence of the manor itself, and the pure bafflement when you step inside and are greeted by: well, Batchwood.
It could be the glossy chandelier casting a shadow on the dancefloor, the towering vodka Coke-stained dancing podiums (RIP) or the tackily-astroturfed smoking area which literally sells burgers: there's no club in the world that quite matches up to Batchwood's sheer shameless tackiness, even if the smelly carpets are a thing of the past. And whether you're a Disco Room fanatic or prefer to order in a bottle in the Grey Goose lounge, one thing's certain: you'd still go every fucking Friday if you could.
Chicago's, Chelmsford
About a year ago Chicago's died a premature death, and, somehow simultaneously, every student in Essex wept, as if it were a flash mob. Chicago's provided the best student night in Essex that £5 entry and £2 drinks could buy.
It had stripper poles and white stilettos, and hardened Essex girls standing cold in the smoking area because coats "don't go with bandage dresses," but it also gave off a false aura of class, with sparklers in champagne bottles for the ballers in the VIP area (aka, the various plain black tables that snaked around the sides of the club).
There were cheap drinks and bad student DJs, but the true highlight of Chicago's was Burberry Man. Well renowned as an icon of Essex, Burberry Man attended every student night without fail, regardless of being well over 50. He sat on a chair in a full Burberry suit, complete with Burberry shirt, socks, jacket, and shoes – and yes, I asked – underwear. He also always had his earphones in, despite being in a club. On requesting what he was listening to, he simply told me "the stocks and shares." RIP Chicago's, gone but never forgotten.
Bridge, Oxford
When it comes to going out in Oxford, there's not really much choice but Bridge. Not because it's so great, but because there really isn't much choice. No wonder Wahoo, Roppongi and Camera are gone – they didn't have a recognisable acronym.
Everyone goes through that stage of rolling their eyes and saying they're so over Bridge, but you've seen the photos of them sprawled on the VIP sofas with Zappi captioned "#MNB."  By the way, in Bridge's case being a VIP constitutes a person who is able to turn left when they come in from the smoking area.
The dancefloor is home to men fighting each other because one of them looked at the other one funny, girls dancing on the pole "ironically" – to be fair, in the state of comatose drunkenness needed to survive Bridge, this is the closest thing to irony you can express – and a DJ who refuses to accept that there are limits on how often you should use an airhorn sound effect. All this said, you keep coming back.
You'll be in there without fail grinding downstairs to Bump'n'Grind until those blinding lights switch on. There's something about reliving your teenage years of sexual frustration and uncontrolled drinking, and Bridge takes you back in a way that no other club or experience can. Long may it continue.
Faces, Gants Hill
The night always begins with a defiant "We are not going Faces again," but it it's easy to persuade your sober friend otherwise: "The cab will be cheap" you say, "You won't see anyone you know" (a huge lie), and "I'll buy you a drink!"
When these stop working, it's time to down at least a whole bottle of wine between three shots of vodka followed by raspberry Sambuca shots. Once that's settled nicely in your stomach the automatic no turns into a "Fuck it, let's go to Faces, I mean, how bad can it be?"
Well, it really can be that bad. For a club right next to Gants Hill station, you have to look your absolute best: heels, eyelashes the clutch bag where everything keeps falling out – not even for somewhere trendy or expensive like Sloane Square.
The only thing that makes the night half-decent is the cheap drinks, cute club selfies and the potential visit from a "celebrity". I mean, not everyone gets in a photo with the crew from Love Island, but then not everyone gets to experience the magic of Faces.
Jesters, Southampton
Southampton has a number of faceless, forgettable clubs, but Jesters is the shining beacon of immorality amongst them all. Before one can even step across the threshold, things must be considered – namely shoes. Most locals and Southampton university students will have a special, separate pair of shoes just for Jesters, ready-ruined.
Inside, it's hard to gauge what's more sweaty: the clientele or the walls, which seem to be constantly wet to the touch. Things get far moister when the theme to Baywatch starts blaring, and just like that people are getting naked and you're taking a salty, wet T-shirt to the chops as the guy in front of you swings it around his head like a maniac.
Despite Jesters epitomising pretty much every grim stereotype a nightclub can have, it's incredibly popular and much beloved – there's something about Jesters which is grimly captivating and, overall, a great (if a little sticky) British night out.
Lounge, Bristol
Sticky dancefloors, ugly boys with their tops off, chunder-filled toilets, horrendous music? Lounge is the only Bristol nightclub that meets this description. And it is beyond guaranteed you'll have a tragic night and a stinking hangover.
Pryzm, Bristol
While most Bristol clubs play it safe with one floor of sweaty disappointment, Pryzm shoves a triple whopper burger of shitty music, desperate fools and hen parties in your face. "Please eat me" it screams, "I'm only £5".
You sigh and think back at all the times you ate up Pryzm's greasy sadness before. A single tear rolls down your cheek and once more you step into the club's three-floored maze of failure.
Bunker, Bristol
Unfortunately Bunker is most people's first clubbing experience in Bristol. The Stoke Bishop hordes descend upon the oily floors of this sad establishment every Monday to wallow in the self pity and regret that Bunker's grey walls inevitably bring on.
You stumble from failure to disappointment and end up at the bar to buy those two Jägerbombs that you hope will save the night. They won't.
Lola Lo, Oxford
Recently voted the worst club in Oxford and the third worst club in the UK, Lola Lo is only good for hardcore Sean Paul fans and the tacky sunglasses you probably left in halls.
Oxford has some great nightlife: it's the home of Fuzzy Ducks and the Bridge smoking area, but Lola's has been dragging us down for far too long – that's why when you mention going to Lola's, you get a reaction as if you just asked everyone to sit on the U1 all day.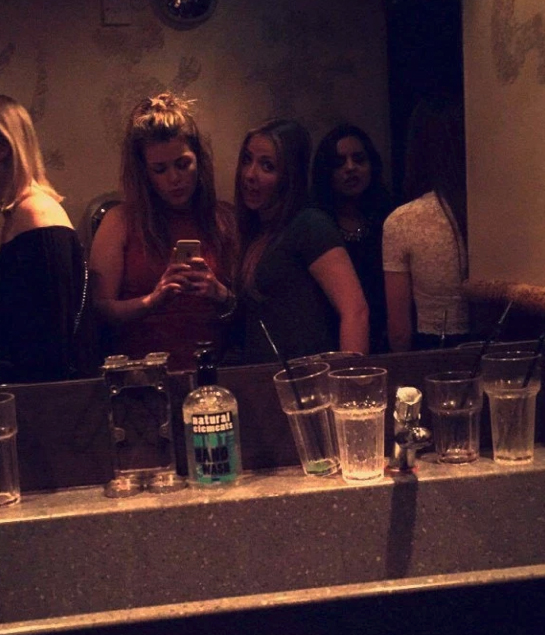 Po Na Na, Wimbledon
If you're struggling with whether it's meant to be read as "poo na na" or "poe na na" then don't worry, that's normal. Yes, it's a Moroccan-themed club in Wimbledon. When the only other things here are tennis and an industrial park, though, it needs the love and attention that it so clearly deserves.
In Po Na Na you can take advantage of almost-London drink prices. It charges an extortionate £4.50 for a Jagerbomb (although this won't prevent you purchasing several on your card). The smoking area is rarely open so you'll be forced to smoke outside the front of the club in a tiny fenced area, and even when the main one is open you'll be told off by the bouncers for speaking too loudly.
Po Na Na is your home from home. You literally know everyone there, well except the YoPros that can't afford to move to actual-London. Just like all our favourite clubs, yours plays bangers that you might never have wished to hear again (and again, and again). With a DJ booth behind the bar, guaranteeing requests played, you're in for a good night.
Volks, Brighton
You know the drill: your mate got you kicked out of Patterns, Pryzm won't let you in because there's "too many lads", Coalition is full – where else do you go? Exhausting all other options, someone will inevitably utter the word Volks, you'll all shudder in unison and then head to Buddies for a burger and chips instead.
Volks is a last-resort club and, past midnight, it's full of shifty boys in trackies, girls wearing the £10 bodycon dresses you get in the cheap shops on North Street, and old divorcees looking for fresh meat. It's a sad, desperate place, where 45-year-old women get with 18-year-old boys. If anyone suggests it for anything other than cheap pre-drinks, think about calling it a night.
Mosaic, Exeter
Of all the legendary clubs in the UK, are any as deserving as Moz? Any Exeter student worth their salt has experienced the delightful Mosaic at least once in their academic career.  Some love it and frequent the club each Monday night as if it were a privileged VK fueled pilgrimage. Others try it once and instantly decide to stay away forevermore.
Full of posh ex-Eton white boys from Guildford (who call themselves "boyz" a la MIC) and fake friends throwing gang signs and posing for photos with their VKs, this club is oh, so tragic. If it wasn't bad enough to be smashed for what seems like hours merely to get inside, you find yourself in yet another queue to get to the oh-so–exclusive Top Floor. Double queuing? In Devon!?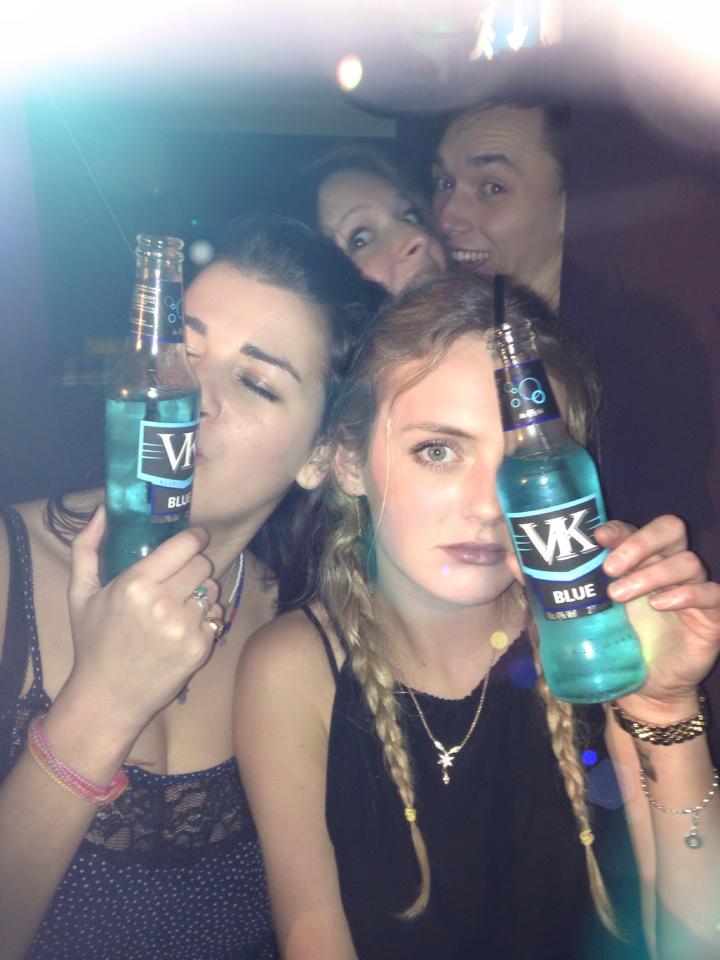 The Pink Toothbrush, Rayleigh
The first thing you notice when you walk into The Pink Toothbrush isn't the two cages with poles in, nor the back-to-back Rage Against The Machine to Arctic Monkeys bangers – it's the fact you're standing on a carpet. An actual carpet.
The club used to be called "Crocs", allegedly because they actually had live crocodiles as pets. The crocodiles were relocated to a new home at Colchester Zoo in 1984, at which point they found out they'd been alligators the whole time. That just about sums it up.
You would never say that The Pink Toothbrush is the best club ever, because that would be a complete lie. In some respects it's an absolute shithole – but it's our shithole, and we wouldn't change it for the world.
Music Box, St Ives
Loved by many, hated by even more – Music Box is one of the best worst nights out in Britain. It's a middle ground, a meeting place between the arguably rougher Peterborians and the Cambridge dwellers looking for a cheap night out. Hidden down a rather sinister looking alley, Music Box offers drinks cheaper than any Cambridge club, with a much lower chance of getting robbed than Peterborough.
Pub carpets? Check. Off-brand perry? Check. Striped suede sofas? More than you can count. After a few drinks with your mates, you'll inevitably find yourself swinging around the stripper pole to some cringeworthy club hits. Music Box is about nothing more than a legendary night out, all topped off with a glorious kebab from Chicken Lickin.
I asked a friend what her favourite thing about Box was and if I could name her: "God no. Why would I let anyone know I go out there?" Most sober attendees would say the same.
Fluke, Norwich
An empty room; the smell of sweat; "fluckets": welcome to Fluke. This one-room nightclub on St Stephens street in Norwich is a dingy place that offers a bucket filled with energy drinks and alcoholic beverages for a fiver.
Anyone who enters is treated like royalty – you'll probably end up meeting the manager and all of the staff. Plus, most clubbers will be local Norfolk families, who just don't want the hassle of moshing through Mercy or Mantra. The website is ICT GCSE coursework standard and the promotion leaflets look like a toddlers drawing.
But Fluke will always have a place in Norwich hearts: The drinks (bar the fluckets) are cheap, the DJ will take any song request, it's a perfect meeting place, it's free entry, and most nights it's empty so you can pretend you and your mates have hired out a club. Just don't fluk up your song choices.
Sin, Ipswich
When you hit 18, Ipswich offers you three places to get royally pissed: Vodka Revs, Liquid (now called Unit 17 – still a shit name, still a shit club) and Sin. No one can afford Vodka Revs, no one wants to go to Unit 17, leaving your only option as Sin.
Situated next to a fish and chip shop, Sin is literally just one building with one window. Every single person in the town between the ages of 18 and 24 pays their pound, holding out their wrist ready to be stamped (even though the one from last week still hasn't rubbed off) and then let in.
Who cares if you're queueing for an hour? Sin is the only place you want to be on a dirty Thursday and a Saturday night in Ipswich.
Atik, Windsor
Atik Windsor is overpriced for what it is and probably nowhere near as good as the clubs you've gotten used to at uni, but you'll still find yourself there regularly when you're back home for summer.
After all, the cheese room is the best place to be when drunk. Everything from the Grease soundtrack to Whitney Houston will play, and you'll love every second of it. It's made even better by the light up dancefloor.
Before it was renovated into Atik, anyone who regularly went to Liquid would call it Shitquid and even now probably tends to call it this instead out of habit. But still, people who work at Legoland get in for £1 – so that's everyone in Windsor sorted.
Source, Maidstone
When someone shat in Source, it really affirmed what everyone already knew: it's the only nightclub in the UK where you can truly feel at home. Why not take a dump on the middle of the dancefloor? When nature calls, you've got to go – especially to "Drop It Like It's Hot".
You'll also feel like a sexual prowess as you realise that you're the only 20-something year old in there. Those kids who were in year 8 once upon a time? They're now the fittest 18-year-olds in the room. You can exercise your well practised skills of seduction while slut dropping to Miley's "We Can't Stop" as you realise you Can't Stop getting with your best mate's little brother.
The drinks are dirt cheap: where else can you spend £50 on booze and get 50 vodka lemonades? Sure, they're only dirt cheap until before 11pm, but it's worth it. You'll spend your 18th, 19th, 20th, and probably your 21st birthday in there because that's where your friends can get you the most bevs for the cheapest prices, as well as discounted entry.
So stop pretending you've got the money for Gallery or the class for Moons – Source is the best worst nightclub in the UK and you'll always go back there.
Party Bar, Folkestone
This being the only remaining nightclub in Folkestone to get smashed in means that it can smell like this, and also play as much Katy Perry as the shite speakers can muster, and yet people will still come – even if within 30 seconds they'll really regret having paid £5 pounds to get in.
Even the escape of being kicked out for vomming, into a car right next to the "club", was not a release from the torment. Such a nightclub demanded an equally fitting surrounding hubbub of people: some men who looked like ogres once decided to slash our car tires outside Party Bar. What a beautiful place.
The Midlands
O2 Academy, Leicester
Let's face it, the fact it's not actually a club says a lot – it's a disco for nostalgic millennials in denial. You predrink for half the night and a huge percentage of your friendship group are shaved off in the busy queue rammed with group socials, or wannabe students invading Shabang on a Friday night.
The innocent disco vibe is carried through the undeniably great One Direction and TayTay songs being blasted through the speakers in the main room. Even the smoking area is cotton-covered. Is that someone passing over a pill? Nope, it's probably an Airwave. Yeah it's not really a club, but a caring mother preparing her child for the realities of the real world – easing students into the sweaty hell of real-life clubbing.
Ocean, Nottingham
Does anyone really like rubbing into sweaty topless freshers as they swing their shirt round their head? No one knows the words to the Baywatch song for most of uni anyway. Your night may be slightly better now there's a cash machine in there, but your bank account will hate you.
You'll spend far too much on shots and VKs so you'll probably have to go back for a second visit. Everyone has their own section of the club to dance in, making it actually quite hard to pull if that's what you're there for. The smoking area takes an age to get out to, and even then if you're really pissed you'll trip up on the curb. All of these things are bad, but they don't ruin the club.
Ocean is an enjoyable experience, when and if you get in there. The queue is by far the worst part of the night. One week you can get away with rocking up at 11, the next you'll be stood there for an hour.
Forum, Nottingham
For a small city, Nottingham's nightlife is always generally on point – but The Forum has been a dismal stain on the credentials of our city for too long a time now.
It's actually hard to pinpoint what makes Forum so bad: perhaps it's the shin-high podiums scattered haphazardly around the dance floor, or maybe it's the lingering smell that you can't quite put your finger on.
Louise Wilkinson wrote of The Forum on Facebook the following review: "Forum is where the party is at! Banging tunes and great drinks! Overall great party atmosphere! Mint night every time!"
Sadly Louise, not everyone agrees with you.
Snobs, Birmingham
Everyone in Birmingham has an opinion on Snobs. It is one of the oldest nightclubs in the city, with decades worth of shameful pulls, embarrassing dance moves and millions of vodka shots under its belt. You'll queue for miles, everyone you know will be there and you'll inevitably get a selfie with the heads on the wall.
You'll always look back on your first nights out as a youth in "old snobs", trying to get in with fake ID or sneak in through the back of the Greek restaurant, but always failing. You can bond with your parents about how sleazy it has always been, but it's our sleazy Snobs. Clubbing is often taken way too seriously – so it's nice to attend a genuinely fun, carefree night out.
Mechu, Birmingham
Ffs is it too late to go to Vodbull guys?
If "Mason wankers" were a club this would be it. Who wants to go somewhere where it costs you a small fortune for a drink? Where are the cheap VKs and Jäger bombs? Where is the fun?
Checking your bank balance after a heavy night here to find out you'll have to live solely on Weetos for the next week is just not ideal. After so many nights out in your worn out, comfy converses having to dress up fancy is also a bit of a shock. After all, who wants to rock up to Roosters in a bodycon dress and five-inch heels? No-one.
Smack, Leamington Spa
The club renowned for the the explicit wall art is officially decreed as a little bit shit. Are you that surprised?
Try not to cry into your queue jumps guys, we're sure the club will continue as usual despite the shame this news brings. Maybe give one of the bouncers a cuddle though, I'm sure they're gonna take it pretty hard.
Either way, next time you're in downstairs Smack with sweat pouring from your face and random bodies grinding up against you, remember that it was voted the 15th most tragically awful club in the country – meaning it couldn't even get in the top 10 for that.
The North
Rosies, Chester
Oh, Rosies: your reputation precedes you. Many remember it for the controversial Halloween costume contest where two Chester uni students dressed up as the twin towers, and fucking won – but for most of us, it's just the place you were warned about when you grew up in Chester.
The layout is baffling: on floor one you'll find the old men who can't hack the stuff they play upstairs; on floor two you'll probably find someone sweating and stumbling around trying to negotiate the steps placed randomly around the dance floor, while being blasted with a sea of smoke from machines that are about 50 centimetres above your head. As for floor three? Here you'll find all the people from the year below, some just turned 18, some here with their cousin's mate's sister's ID that they bought for 15 quid.
There's nowhere else to go in Chester so there's an 80 per cent chance that you will see someone, if not a whole group of people you know. Let's be honest though, no matter how bad it is, no matter what goes on, you're probably going this weekend.
Fifth Avenue, Manchester
Fifth Avenue smells, the music is shite and it's so cheap that you know you're being hoaxed. It's the backup club for when the Factory queue is too long – but despite wishing you'd never been, you'll always go more than once.
Full of indie kids who can't get into 42's, creepy guys trying to grope you and wasted girls who are trying to throw up on you, Fifth Ave is an experience you'll never forget, even after all those £2 doubles.
Tiger Tiger, Manchester
Tiger Tiger is the only place to boast having eight bars under one roof, and it claims to be the only place for your night out: but it's one of the last places people actually want to spend their night.
The club, known for its girls in heels stumbling out after watching a strip show, is also famous for nights such as Koosday, regularly attended by the likes of Georgie Shore's Scotty T.
Popworld, York
So you had the freshers' night at Popworld and it seemed alright. Granted, you were blitzed tae fuck and it was all a new experience and you were becoming BFFs for life with your flatmates on this hedonistic bonding experience that is the first week at a UK uni so you were gonna try and make a go of pretty much everything thrown your way no matter what.
But man, that revolving dancefloor, eh? Something else! Those cheesy hits? Classic! One night, perhaps one of those rogue Saturday nights that inexperienced first years are wont to sometimes go on, you find yourself back inside Popworld, and you can barely suppress your shock. There are no fellow students. There is no hope of salvation (actually, it's just down the road). Partinis are actually rubbish.
What there is, is an exponentially larger number of middle-aged locals, hitting the town like they intend to kill themselves in the process. If you're a guy, the women simply bowl you over with how forward and unshackled by the chains of polite daylight society they are. And if you're a girl the creepy men are caricatures of creepy men. You gather your squad, squirming past heaving beer bellies to go onto the next club which is what you were going to do anyway, and remember that this will always be York's turf, no matter how many Home Counties students may try and persuade it otherwise on a weeknight.
Corp, Sheffield
Ask any Sheffield student where's the dirtiest place they've ever been and you can guarantee a few variations of the same answer: Corp toilets, Corp stairways, Corp floors, or just Corp in general.
So what is it about Corp which entices students all over Sheffield? Some may say it's the coloured pints which make three shots of vodka taste like Robinson's blackcurrant juice. Others say it's the cheesy music which gets even the grumpiest of students on their feet yelling "SO CALL ME MAYBE" within seconds.
There's no denying that Corp makes an impression on everyone who enters its doors. Face it: Popworld and Plug just don't come close to the joy and excitement which a night out in Corp brings.
The Sugar Mill, Hull
Oh Sugar, we love to hate you. You look so good, and taste so sweet, but ultimately we know you're a fake. You're bad for us, but we'll always end up coming back for more. Whether it be for some #MONDAYMAYHEM or our #FRIDAYFIX or even just another #SUGARSATURDAYS. Your names tempt us with promises which they never live up to.
Yet still we suck up your lies that you've got our "Friday fix". And how could we not? You always offer us our favourite stars. We've got photos with Scotty T, Pete Wicks and Megan McKenna. In fact, we've probably got selfies with half of the ex-cast of Geordie Shore thanks to you.
There's the time we were sick all over the floor so they had to seal VIP off with yellow tape and we had to go home. That's okay though, because by this time we were starving and the burger van opposite always sells delicious beef burgers at reasonable prices. At least so we thought, until we woke up later on feeling ill and short of £5.
Whatever, like addicts we'll be back queuing up outside by Friday for another dangerous fix.
Space, Leeds
Space is so woeful it almost doesn't need to be said: everything from the badly-managed queue to the angry bouncers to the piss-poor knock-off champagne they give you when it's your "birthday" seems as if it was designed just to make you angry.
So why do you keep going back? Is it the sub-£1 shots? Are you still trying to get a handjob in the alleyway smoking area? Is there something about passing out in the urinal trough or squeezing into the tiny VIP area that just gets your blood pumping?
In reality, it's probably because you just got kicked out of Mook.
Canal Mills, Leeds
Canal Mills? But it can't be a shit club, it's so cool!?
Put aside your love of Eats Everything for a second and think about it for what it actually is: a big drafty room and a smaller drafty room, with a medium-sized drafty room in between where a put-up bar flogs you bottles of water. Sure, the smoking area is quite nice, and you swear you once saw Proudlock there, but it doesn't excuse the fact that once you're there it's so in the middle of nowhere that you just can't leave.
There's literally no reason for us to keep going. So why do we?
The Sugarhouse, Lancaster
The club's review online reads: "Really really good night. The only blemish being the ****ing idiot children who took too much acid and ended up in hospital. if you can't handle things then don't do them and then you won't ruin the end of everyone else's night."  Sounds about right.
So what is it that makes Sugar so Sugar? The identikit shit high school disco-tier music? The dancefloor of students who suck at drinking? The queue?
Who knows. We'll all keep going though.
Popworld, Preston
Explaining Popworld to an outsider is an impossible task without selling it short. To understand Popworld, one must experience Popworld, in all its cheesy glory. Popworld combines two of life's greatest pleasures: old school pop music and cheap drinks. Sprinkle a delightful mixture of arseholed students and dodgy locals on top, and you have the recipe for the best club in the country.
The music is probably the crowning glory of Popworld. Anyone that claims they don't enjoy a bit of old school, cheesy music is lying. Popworld has every decade of pop you could ever ask for, be it Boyzone, B*witched or Bananarama. It's impossible for anyone to resist getting up to dance when the embarrassing sounds of your distant childhood are pumping through the room.
People will always claim that it's bad, but we all know the truth, everyone secretly loves Popworld. There ain't no party like a Popworld party.
Klute, Durham
Ah, Klute: known for its Quaddies, and the fact that every night ends with a sing-a-long of Dean Martin's "That's Amore". One night it didn't and people refused to leave until they had sung the song till completion.
Klute has a reputation for grimy nights but is also a place where you can find true love – or at least some love. In fact, certain customers are such regulars they've earned themselves nicknames.
Who doesn't remember Shoulders? A classic Postgrad who turned up without fail what seemed like every night with his phone glued to his hands and got smashed by himself?
Even the staff were banned from Collingwood after a particularly messy formal where the Vice Principal condemned them as letting the whole college down. If that's them, imagine what the customers are like.
Sinners, Newcastle
The seven deadly sins are a biblical representation of the spectrum of humanity's many failings and ineptitudes, all of which you'll see on a night out in Sinners.
Lust, gluttony, greed, sloth, wrath envy and pride. They're all on display, in the cage, surrounded by middle-aged Geordies who get stuck on the poles and then fall down the stairs because they're too pissed.
Fusion, Liverpool
Call it what it is: Envi. Did you ever wake up in the morning with an Envi stamp? There's a good reason why we'd rather pretend we passed out and went home early than admit we ventured into Envi.
Fusion may still be open when you've been hurled out of everywhere else but that does not excuse you dancing in the middle of the dancefloor, alone, while some horny lads who haven't quite managed to pull yet check out your arse.
The Raz, Liverpool
The Raz. Even the name sparks fear into the hearts of men.
Located in the basement of the Blue Angel nightclub, the Raz used to be owned by former Beatles manager, Brian Epstein. In the sixties bands such as the Stones, Bob Dylan, Cilla Black, and the Beatles themselves, all played there. However, despite this, I'd argue that it is our generation, us lucky few, who have experienced its peak. After all, we wonder how many Fat Frogs Ringo or Paul Macca could handle.
For those of us who jumped ship and left Liverpool for a different, mildly-inexpensive, less friendly University town, the Raz represents school and leaving it. You probably ended up there at the end of your first night out and you probably used your mate's older cousin's ID there for the first time. It was cheap fun, and you'd almost definitely see people you knew.
Different from other clubs like BaaBar and Heebies, the people were allowed to be mad, and it managed to collect the drunkest of us, those committed to getting home in the daylight. For these reasons, it definitely has a special place in the hearts of many.
Scotland, Wales and Northern Ireland
Dusk, Stirling
Buried down a dodgy alley in the Heart of Scotland (self proclaimed), Dusk is Stirling's answer to THE night out of the area. People from far and wide – well, from places where the taxi fares there are up to about £15 – gather in this tiny room for the best night of their week. There aren't many other options and it's not the time of year for casual drinking in the woods.
Sheltered teens from Dunblane take advantage of the open train station barriers and fill their Snapchat stories with the top moments from their night out at the best worst night out in the country.
Why Not, Edinburgh
Edinburgh is famed for its proud history, sweeping views and noble tradition of being the only pretentious city in Scotland. It is not famed for its uni nightlife – can you guess Why Not? This club has all the ingredients of a great night: dead cheap drinks, a celiing with many thousands of LEDs and a large and actually quite beaut smoking area.
But there's something missing. Maybe it's the weird house remixes of nineties standards or the strange combo of the red-trousered and the faux-edgy, but it's just not as good as it should be.
Institute, Aberdeen
Institute is a nostalgic throwback to the music the middle-aged DJ your mum knew from work would play. The queue is so long you could finish Breaking Bad before you're in, and the club itself smells of smoke, sweat and socks.
Two years ago Institute hosted a St Andrew's ball after party, only for a record number of fights to break out and 60 hip flasks to be confiscated. That says it all, really.
Kitty's, Fife
At the heart of the Fife town of Kirkcaldy, there is an infamous place named Kitty's – and it is one of the best worst clubs in the country.
Fife doesn't spring to mind with a lot of Scots when travelling away for a good night out: it's Fife after all. But travelling to Kirkcaldy for a night out unearths a rough diamond in Kitty's – and yes, that really is its name. It seems like the managers were desperate to get a K in there somewhere to represent the town or some shit.
Fife Council in their infinite wisdom closes all kebab shops at 2pm, but don't worry: Kitty's is on hand with their own food bar. This food bar contains what we can only describe as the worst chips you'll ever taste, a fitting end to your adequate night out.
To sum up Kitty's: you're not too sure what you're into yet, but you try a bit of everything all at once and see which ones sort of fit with the people around you, and you are out far later than you should be.
Glam, Cardiff
When someone wants to complain about Cardiff's iconic nightclub, they usually don't have to look much further than their feet. The carpet smells. An unimaginative criticism. And anyone levelling it has really rather missed the point of going clubbing – you should've forgotten your name by this point. Stop pondering how many HGV-loads of Febreze Jordan needs to take delivery of in order to expunge a few less-than-obnoxious fumes.
No, Glam's greatest weakness is its name, although the regular clientele don't help much either. Objectively the Greyfriar's war zone is pretty good, as war zones go. It has a large sheltered smoking area, several well staffed bars and two VIP rooms – you can't say that about Mosul these days. For some reason we love to hate what is, genuinely, a decent club.
You're still there on a Monday and a Friday, at least. And you still complain about the smell of the carpet too.
Thompson's, Belfast
Like some sort of haven for all house music lovers, Thompson's proves popular for many. With its subtle décor and shoebox style it's not that bad and the music is tasteful, until you start trying to talk to people. When they stop trying to bite the lights on the ceiling I'm sure that conversation with them would be enjoyable enough.
Thompson's is the kind of place your dodgy mate from Stranmillis Gardens talks about all the time because it's his favourite place to end up after a coke binge.
BOX, Belfast
Yes folks, BOX nightclub. If the taxi ride out isn't going to make you want to slide into a deep pit of depression, the fare will.
Everyone in the queue looks like a dodgy X Factor wannabe, and the stench of Paco Rabanne, spilt Red Bull and shame fills your nostrils. Your friends shuffle you to the bar which can only be described as a bread line of anarchy. They're playing a sped-up version of "Wagon Wheel", which provides the perfect ambience for your Tuesday night ritual.
It's here you'll usually find Captain Checked-Shirt, with his brown shoes and "haha u love it" manifesto, wrist deep in one of your course peers. And let us not forget the crude pictures of some melted-looking doll taking pictures of your yoke while you're taking a leak. It's as if they know insecurity makes your booze taste nicer.
You'll leave unhappy, to the familiar sound of the bouncer: "RIGHT FOLKS TAKE IT OUTSIDE THERE PALEASE YOU DONT HAVE TO GO HOME BUT U CANT STAY HERE."
El Divino, Belfast
Just like Ibiza washed up on the shores of the Lagan, El Divino provides a location for all of Belfast's fur coat and no knickers, north Down yuppies to converse with the plebs.
Or so the club would like to make you think.
With open view VIP sections, river-view smoking areas and multi-platform clubbing, El Divino wants to give you the best in Belfast's nightlife, but fails massively. The layout of the club makes those who are skint feel even more skint as they sit and look upon the upper-middle class yups who can afford the VIP section. Not only are you feeling huge contempt because your loan didn't come in on time, but a Next suit or ASOS midi dress is not enough to impress: it gets far too warm, and those steps aren't helping.
The platforms attempt to cater for different music tastes, but instead they just end up playing different styles of house music because, as we all know, DJs have no imagination. The dress code and the interior of the building just make you want to re-enact the club scene from John Wick.
[polldaddy poll=9490598]
Made possible with contributions from Tom Jenkin, Josh Kaplan, Daisy Bernard, Oli Dugmore, Jasper Hart, Natalie Campbell, Matt McDonald, Rob Klim, Amelia Perrin, Luke Devine, Alice Cachia, Lee Pirie, Sebastian Johnson, Ciaran FitzPatrick, Matt Wing, Kurt Robson, Amy Leete, Annabel Murphy, Robert Firth, Bethany Gonoud, Sammy Tempo, Nadine Lesforis, Raph Barnett-Ward, Billy Grant, Joe McLean, Beth McHugh, Katherine Sorab, Chloe Kenyon, Anna Whittaker and Rosie Fitzgerald.