I'm not ashamed: I love Lola Lo in Cambridge
A place of blissful Jäger intolerances and thatched hats
Cambridge is home to one of the most prestigious Universities in the world, a place to punt, the location to cycle or be pissed off by cyclists and most importantly the destination for some impressively shit – yet great – nights out.
Lola Lo, a "euphoric" club which is situated next to the Grande Arcade shopping centre and boasts lots of Hawaiian props (as if you aren't already embarrassing yourself). The queue is always questionably longer than it's worth. But fear not, once you enter this dreamy club and lied that your mates put you on the guest list, awaits drunken fun and a Jäger intolerance that never quite seems to disappear.
Cambridge is known to be an expensive night out – but Lola's is the exception. You get free entry with guest list before 11pm. And if you happen to have befriended the person you just so happen to want to unfriend most on Facebook – a Rep. They won't stop inviting you to all the events, but you may just get in for free and skip the dreaded queue.
The student nights are on a Monday – Shameless (£1.50 Tequila or Sambuca shots), Wednesday – J-Rocks (£1.50 J-Bombs) and Thursday – Let's Kill Disco (five shots for £5 before 11pm). These nights are awful, sticky yet brilliant and you sheepishly hate to miss them.
Lola's is the place you will discard your dignity, damage your liver, and destroy your education. What more could you want?
It's three floors of club magic all with variating cringe-levels and a bar on each floor – which is needed for the sights you cannot miss, even if you are that sight.
The ground floor holds you hostage to some throwback tunes, "it's what Shakira would have wanted," you hear yourself shamelessly whisper.
The second floor is a visionary dream, someone stole Joseph's technicolour dream-coat and gave it a battery. This light-up floor will be carefully recorded each and every time by all attendees on their Snapchat stories. But beware this floor is often the place you find yourself dancing with someone unwillingly. You can only pray you get the signal from a pal to whisk you away from the unwanted grinder, whilst the sweet symphony of Fetty Wap plays.
It's all chart music but we don't complain because at least everyone knows the words.
The top floor AKA the smoking and attempted grafting area. This is where the talking takes place and the social smokers that nick a cigarette – from a person they will politely converse with, for no longer than three minutes. No music, but it has heaters and you can regroup with the people you lost. It's very bright, therefore it sheds light on all the messiest.
You can never attend Lolas without seeing people you know, whether you love or hate them and let's face it you love everyone after taking advantage of £1.50 Jäger bombs… which later became "Jo-Bombs" which is a bit of a soft spot for all regulars (it's not real Jäger, forget the EU, the madness lays here).
It's the place that can actually make Mondays fun (and Tuesdays hell), a must go-to Wednesday and Thursday student night and an escape for over 21's on a Saturday from the sweaty one-floor hell in Fez Club and the egotistical masses in Vodka Revolution.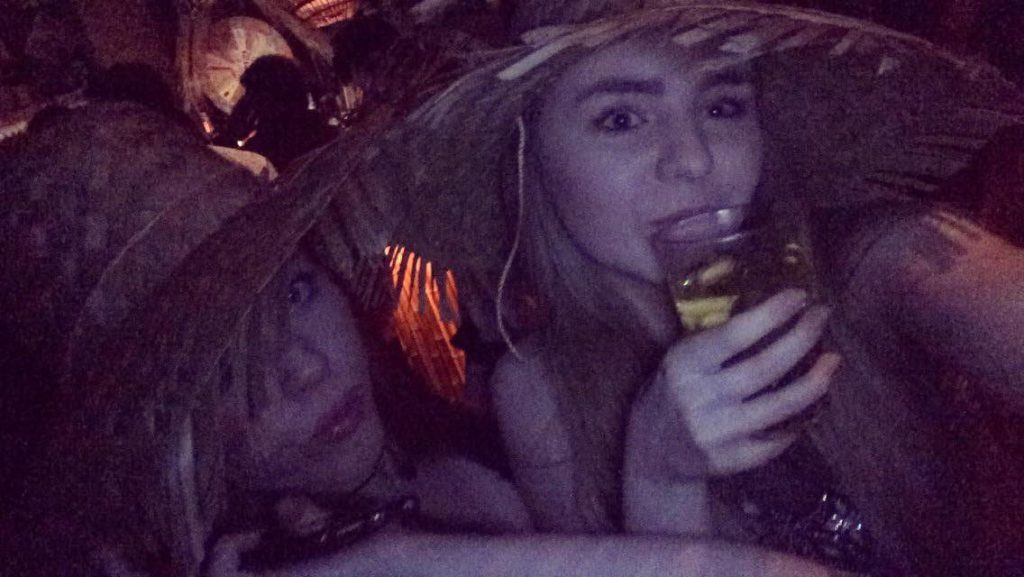 But let's face it, if you didn't wear a thatched hat and a Hawaiian Lei all night – extra points if they made it home – then have you truly lived the best-worst-night-out in Cambridge? I don't think so.