Girls who wear trainers are always fit
All the boys fancy them and all the girls want to be them
Chances are, if you see a girl sauntering around in Stan Smiths or Reebok Classics, she will be an absolute stunner. It is about time this was addressed. Why are they all so fit?
They don't take themselves too seriously
Girls who totter around in heels just scare me. They have colour-coded notes, personalised stationary and are the kind of people who turn up 20 minutes early to everything ever. Girls who wear trainers, however, are way more fun.
They'll arrive at work as late as is socially acceptable, dishevelled and slightly worse for wear as they went out the night before. They couldn't care less about the extra inches that less comfortable footwear give other girls, because their Air Force 1s are their most prized possession.
They don't wear much makeup and still look great
Their utter irresistability may look like it takes ages, but it doesn't. They're just born like this. Good luck trying to be like them.
They love a good boogie
It's 3am and Lucy and Nina are still dancing. They can't be stopped. They chose comfortable footwear for a reason. How else were they going to stay out, cutting mad shapes to Craig David and Sean Paul?
The choreographed dance moves they came up with five years ago in their boarding school dorm may be tragic when they're sober, but they don't care and neither does anyone else. Because they're fit.
They just dress well in general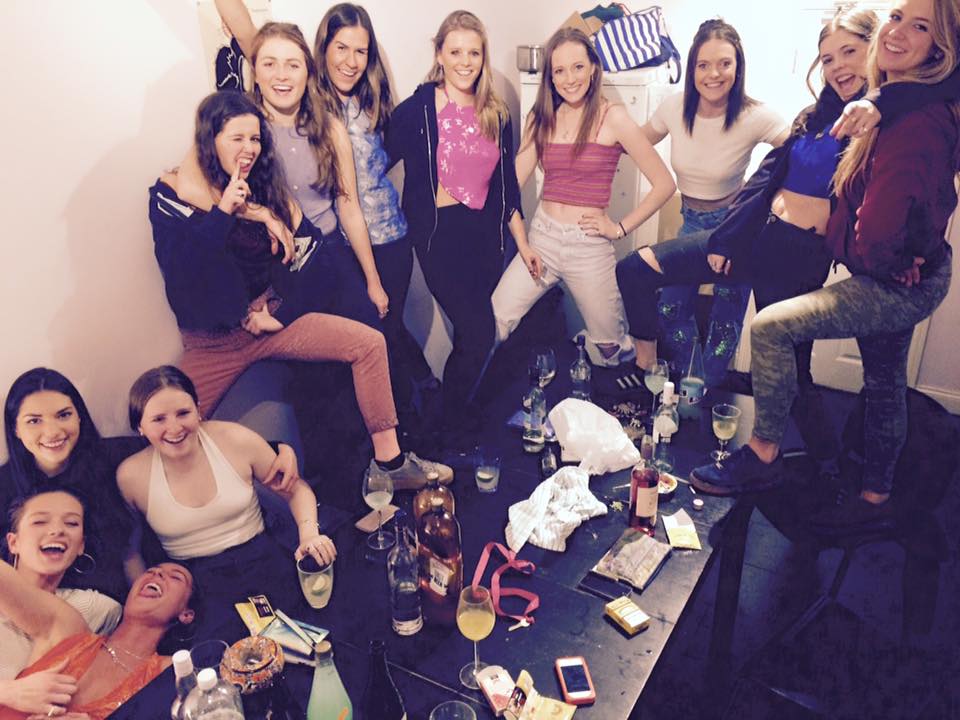 A girl who wears trainers is generally clued-up on what's hot and what's not. They have ASOS Premier delivery and update their wardrobe more regularly than your mum updates her Facebook status.
Heads will turn when they walk through London wearing their uniform of skinny jeans, North Face puffa, Fjallraven Kanken bag and Supergas. They probably took a gap year so have a heap of floral print shirts from Hanoi and Alpacca jumpers from Lima.
They nostalgically remind us of tomboys
Tomboys were always cool when we were younger. They loved climbing trees and didn't cry when they fell out and cut their knee. They would always get involved in a kickabout in the park and wouldn't even bat an eyelid when Tim came in with an absolute leg-breaker.
Boys still can't control themselves when girls wear football shirts or make even a vaguely intelligent comment about sport. Girls in trainers have precisely the same effect.
They probably have really good taste in music
From SGP to Lost Village, these girls know what's what.
They won't judge you for doing stupid shit
"Bobby, you've definitely had too much to drink, why don't I take you home?" This has never been said by any girl who wears trainers ever. Ever.
They are the first to call for everyone to sack off the boring stuff and go to the pub. They are the ones who are most likely to get turned away from the club for trying to use their Oyster Card instead of their ID. They are the ones who are most likely to go a little too hard at pre-drinks and spill their Boost and vodka all over themselves.
No-one wants to be judged on a night out, and if you're out with girls who wear trainers, this definitely won't happen.
Their choice of trainers is always on point
They don't wear New Balance 574s like my mum, or Huaraches, as they should be made illegal. They instead go for Superstars, Roshes or even trainers that light up.
In short, they're free, fun and flirty – and we love them for it.